So, $300 for staying out of trouble & an extra $200 if benchmarks are met!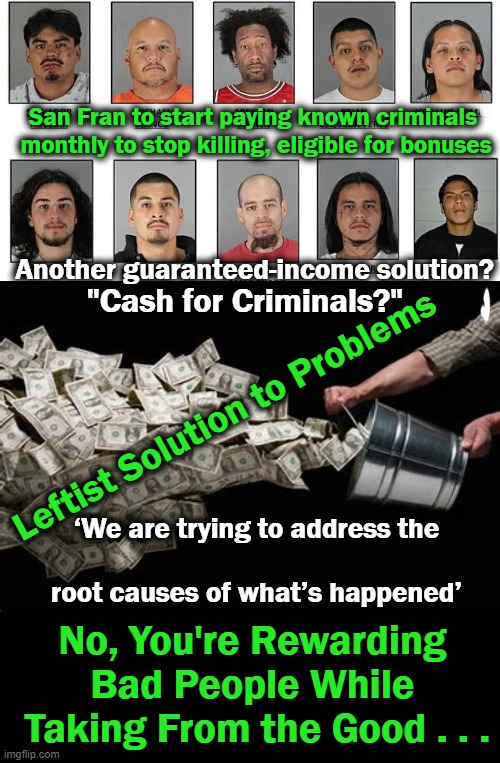 1,535 views
•
99 upvotes
•
EXTRA IMAGES ADDED: 2
paste:image.png
image.png
image.png
IMAGE DESCRIPTION:
San Fran to start paying known criminals monthly to stop killing, eligible for bonuses; Another guaranteed-income solution? "Cash for Criminals?"; Leftist Solution to Problems; 'We are trying to address the root causes of what's happened'; No, You're Rewarding Bad People While Taking From the Good . . .
hotkeys: D = random, W = upvote, S = downvote, A = back