depression_much › pretending to be happy hiding crying behind a mask Memes & GIFs
finally a stream for the depressed souls. unlimited posts. here you can post stuff that makes you cry, say oof, or maybe say OOOOOFFFFA! of course you can also post stuff about your life and stuff as well that's not so depressing! please, if you are having suicidal thoughts, please get help and do not mention it on this stream. also you must follow the imgflip terms of service. created by DylanH15. if you'd like to be a mod, lmk!
160 followers
depression_much
Follow
To post images in this stream, please
login
.
Moderators
Create your own stream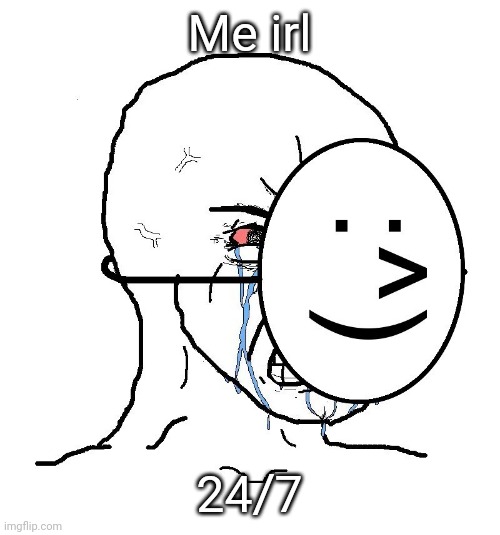 1,156 views, 27 upvotes, 180 comments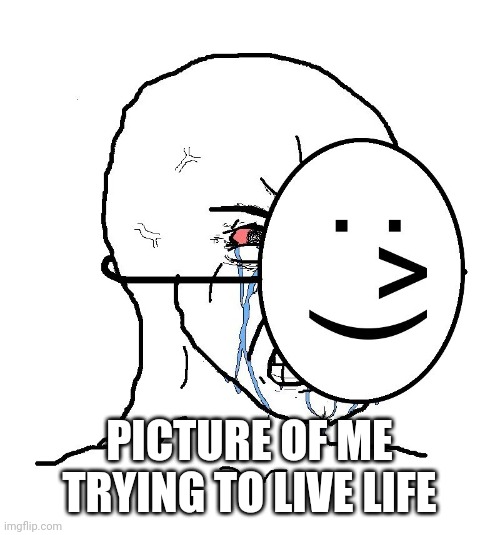 338 views, 7 upvotes, 11 comments
277 views, 11 upvotes, 162 comments