Tell me again how Trump's not racist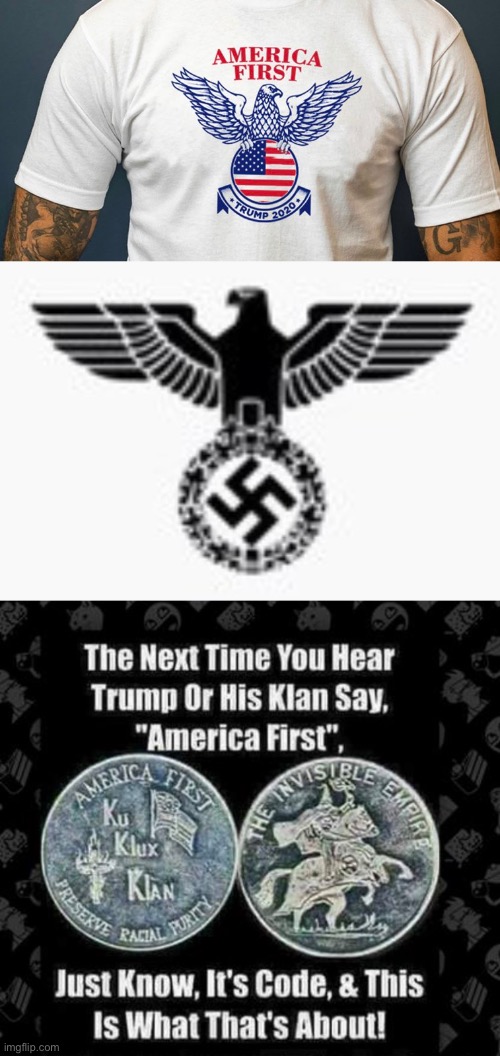 ...and the 'Libtard of the Year' award goes to...
[deleted]
I think it's a contest between blueninja1, StanHalen, and KylieFan_89 and her alts.
But the contest ends with no "winner". They all get a participation trophy.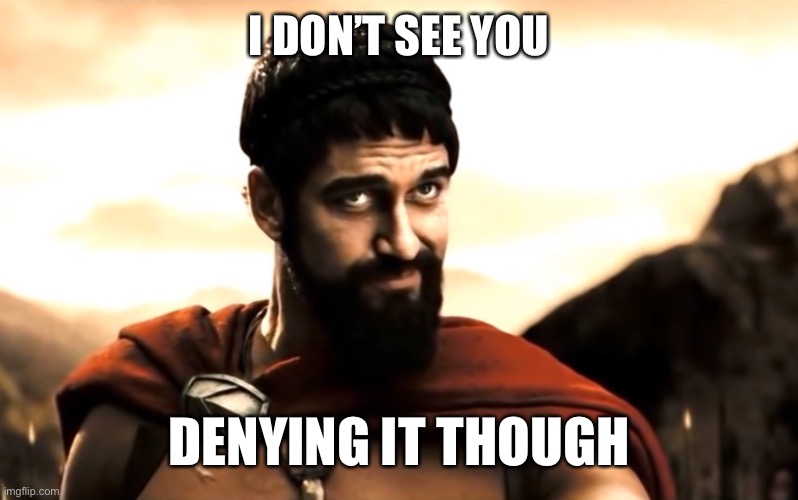 [deleted]
He's not racist unless everybody using a variation of an eagle on a globe symbol is also racist; which Democrats have also used before. Of course, granted; they tend to prefer the hammer and sickle for their political symbols.
America First, America Always
[deleted]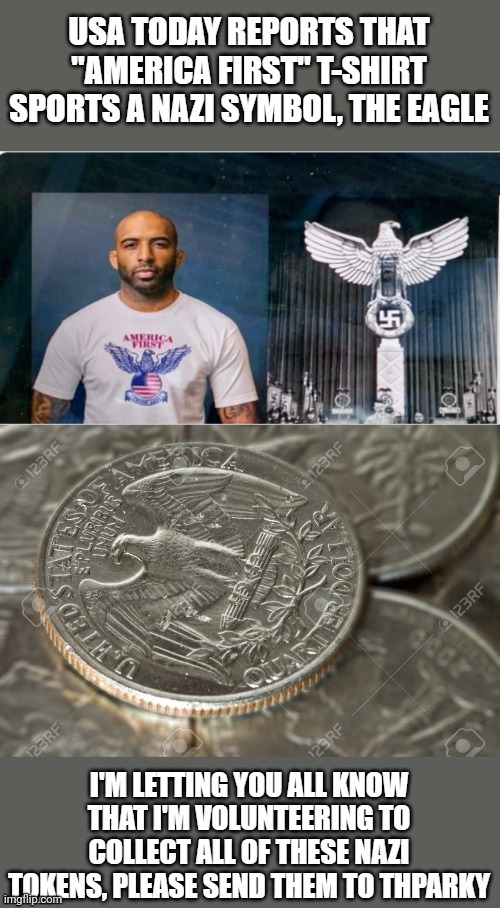 Entirely different context when Trump says it. He is saying the interests of all Americans, including every race, needs to be put ahead of other countries when politicians are doing business.
Why would you want to associate yourself with them unless you were one of them? If he felt that strongly about not looking like a racist, wouldn't he want to distance himself from anything even remotely associated with the KKK? Here he's gone and borrowed their slogan. I mean come on. XD
Look at you, crying over a shirt. #libtardfragility
By that logic every little girl who draws a rainbow is a lesbian. I've never seen that coin before. How do you know that Trump has seen it?
OHhh NO...are eagles racist now too? also there talons are yellow & that's probably incredibly offensive to Asian's I bet
Looks more like the Nazi one.
The next time you hear a DemoKKKrat talking abort Gun Control, Abortion Rights, etc., just know it's been their Nazi agenda for decades.
Great inference and stretch . Yet you say nothing about actual racist comments by your SJW buddies. So do you hate racism or just Trump. Lol don't answer I already know.
Show More Comments
EXTRA IMAGES ADDED: 2
1302E940-72DA-46F6-A5EC-30BC8DEAB131.jpeg
BF64C9BC-6432-428C-BE3B-B34563EF16C2.jpeg
9F8EF0C3-1722-44CC-97DF-BEBC6D0F21FD.jpeg
hotkeys: D = random, W = upvote, S = downvote, A = back