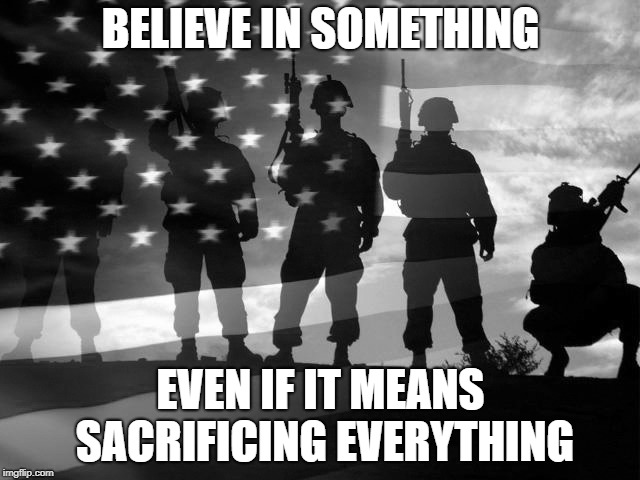 reply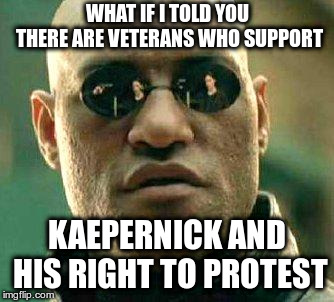 In fact, isn't that what Veterans were fighting for in the first place?
reply
Yeah die for your country, like the people that run it care about you. lol.

Nationalism. Being proud of stuff you didn't do, and learning to hate people you never met.
reply
There's always a naysayer with a bad attitude, isn't there?

I don't swear fealty to any politician. But I would die to defend America's Constitution and Bill of Rights. The principles of social contract, popular sovereignty, federalism, and separation of powers with checks and balances, are all divinely inspired.

Patriotism is fierce gratitude for what your country's soldiers have given you, and a determination to not lose it. And no, I don't hate Brits, Canadians, Japanese, etc. I don't even hate Russians or North Koreans, though their governments are screwed up.
reply
Are you a Trump supporter by an chance? Someone who applauds his attack on athletes taking the knee. The true patriot President, who dodged the draft, never had any intention of defending America's values but likes to call out others.

Like I said, die for your country, sent there by a President who declared war and was a coward himself.
reply
Actually, I voted against Trump. But I accept that he won the election and has the executive authority. My allegiance isn't to Trump. But by virtue of my citizenship, I do owe loyalty to the Oval Office.
reply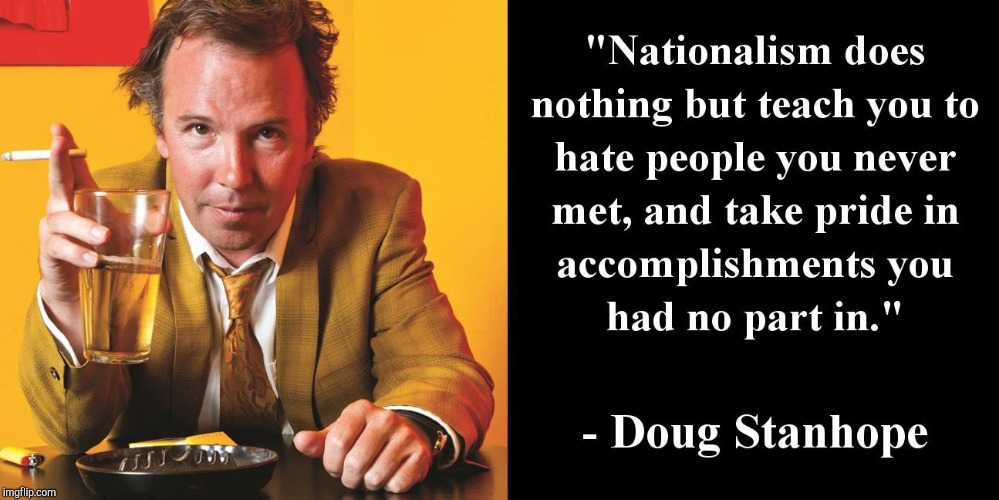 reply
Wow, this is powerful sh!t. Thank you! :-)
Show More Comments
IMAGE DESCRIPTION:
BELIEVE IN SOMETHING; EVEN IF IT MEANS SACRIFICING EVERYTHING
hotkeys: D = random, W = upvote, S = downvote, A = back