Its almost like deadly force is authorized on Capital Grounds, when there are active rioters crawling through windows yelling stop the steal... odd isnt it?
[deleted]
The outstanding warrant for your home boy says he did do something illegal and then resisted arrest.
the warrant for arrest was a weed charge which in mn, where weed is now legal, it wouldymatter and he wouldn't go to jail. also he the resisting arrest thing isnt a death penalty.
[deleted]
Even less reason for him to run, you brainless twit.
if you had a gun at you would you run? especially if cops had a history of killing unarmed black men? i would run.
[deleted]
Cool story. You should try that out sometime, let us know what happens.
It wasnt a weed charge, it was domestic violance with a weapon...much more serious and violent. He had a violent history, and was known to local police as such.
https://www.usatoday.com/story/news/factcheck/2021/04/19/fact-check-daunte-wright-warrant-unrelated-misaddressed-court-docs/7277143002/
https://www.google.com/amp/amp.washingtontimes.com/news/2021/apr/14/daunte-wright-had-open-warrant-choking-threatening/
No it wasn't for a weed charge, moron. It was a felony warrant for aggravated armed robbery against a female in her home. Then he had another felony warrant for fleeing the last time there was an attempted arrest. He was a piece of shit.
"Scared" and "frightened" doesn't give one a right to resist arrest and speed away in your car. That's basically like saying I can run stop signs if I don't know what they mean.

Being ignorant of law and order is not an excuse. What happened was a mistake and tragedy, sure. But there is no reason why Ashli doesn't deserve a fair trial for her murder. That's some bullshit.
ashli didn't deserve to die, and the police man who shot her should face consequences but her circumstances where so much different than dauntes. you also have the right to resist arrest, until you have lawyer present and sentenced by a judge. in america an untrained civilian is expected to stay calm with a gun poined at them, but a a trained professional can shoot someone who isnt a threat under pressure.
Uh.. no. You don't have the "right" to resist arrest. What the hell? He didn't have a gun pointed at him either. He was complying - until he wasn't. Again, another 'victim' that basically committed suicide by police shooting.

For future reference:

You have the 4th amendment right that protects you from unlawful search and seizure of property, the 5th amendment to remain silent to not self incriminate to a possible crime and the 6th amendment to have the right to a public and speedy trial.

None of the rights in the constitution state one has the "right" to flee from police custody.
he didn't speed away in his care, he was shot in his car, and his body hit the gas pedal, he shouldn't have been shot and neither should Ashli. police brutality is bad and police continue to abuse their power and kill people because they are "scared". when Tamir Rice was shot, the police said he was scared. scared of a 12 yo with autism who had a biscuit in his hand?
Right - I'm saying he was going to speed away in his vehicle regardless. This puts the officers and others at risk if it becomes a high speed pursuit. The difference between this and Ashli is simple - they gave him a chance multiple times, verbally ordered and yet he resisted arrest. Ashli did not attack police or resist arrest; that officer - without any verbal command to stop - straight up murdered her.
Show the proof that she attacked anybody. Duante wasn't Scared and frightened when he committed attempted armed robbery. He didn't want to go to jail and decided to run because he knew they wouldn't shoot him. Except cops in Minnesota are apparently really dumb and incompetent.
Show More Comments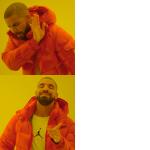 IMAGE DESCRIPTION:
Charging cop who killed Ashli Babbitt; Charging cop who killed Daunte Wright
hotkeys: D = random, W = upvote, S = downvote, A = back