Wow! So much surprise(!)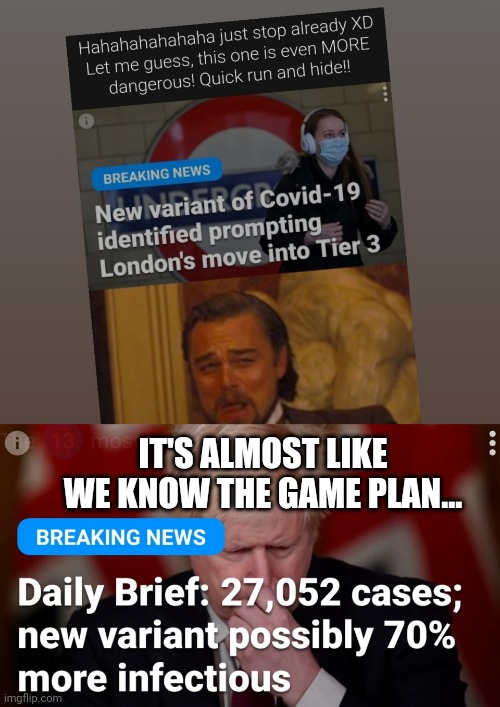 the sky is falling the sky is falling.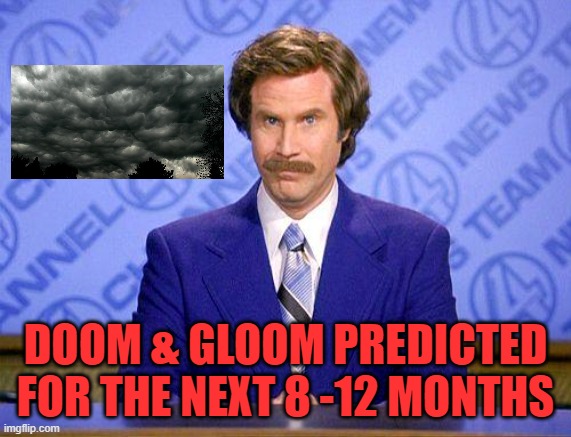 OMG the human race has ended. After millenia's of evolution it's over. Hide, burrow underground and say goodbye to all you love.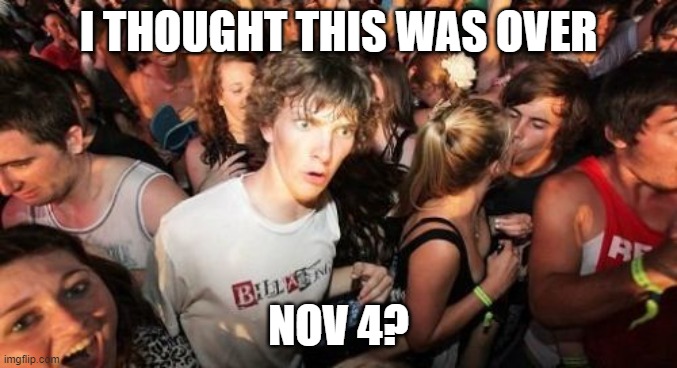 it never began we all have been scammed, had we just took care of the vulnerable and gone on with life none of the bs we live now would be happening.
You know what else never began?
Your Civil War II QAnon scam.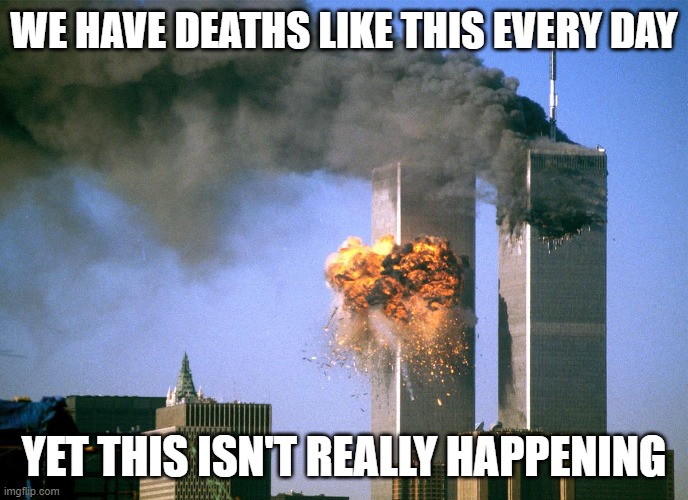 What's tragic is that we will have some stupid 17yo shoot up a church in his idiotic quest to start something, and a couple of Ruby Ridge types attack a McD's and a Walmart because they've spent their whole useless lives waiting for this fake stab at The Turner Diaries.
A good first step would be to get people to wear masks when out in public and limit social gatherings but there is a good amount of the population unwilling to do that.

I just want to be able to keep working and living my life. People need to frame their decisions under one sentence, "We're in the middle of a world wide pandemic". Does it make sense to do this or that?

I'm so sick of hearing about kids losing months of education. Who gives a f**k? We're in the middle of a world wide pandemic! Yeah, there will be negative outcomes. Just work to get through this and shit happens. If you come out of this alive, you're in better shape than some, and move on with life from where you're at.
[deleted]
"England's top medical officer on Saturday announced that the U.K. has identified a new variant of the coronavirus that "can spread more quickly" than prior strains of the virus...the new strain could be up to 70% more transmissible than the original strain of the disease, Johnson said on Saturday, adding that it appears to be driving the rapid spread of infections."

Jesus.

Stay safe everyone. Ignore the naysayer-disinfo trolls.
"Tuesday, 24 September, 2002, 15:44 GMT 16:44 UK

Blair outlines Iraq evidence

Prime Minister Tony Blair has warned of the urgent need to act after the publication of the UK's long awaited dossier of evidence against Iraq.

Mr Blair said the 50-page report, based on intelligence and United Nations inspectors' reports, showed Iraq's weapons of mass destruction programme was "active, detailed and growing. - BBC News"

Never forget, there never were any Weapons of Mass Destruction. They lied then, and have lied about Syria, about Libya, 9/11, and countless other events which have terrified humanity and allowed huge sweeps of changes towards centralised control. Stay safe too!
[deleted]
Your tinfoil hat is on too tight.

This is scientists. Not lying politicians
But the 'lying politicians' are only leading with the side of science and medicine that fits the narrative. The scientists and medical professionals, who are equal in their fields, that disagree aren't heard - so it kind of is political.
[deleted]
The science isn't wrong about this. You are just being anti-social.
Show More Comments
IMAGE DESCRIPTION:
IT'S ALMOST LIKE WE KNOW THE GAME PLAN...
hotkeys: D = random, W = upvote, S = downvote, A = back