Influence peddling is a lucrative business...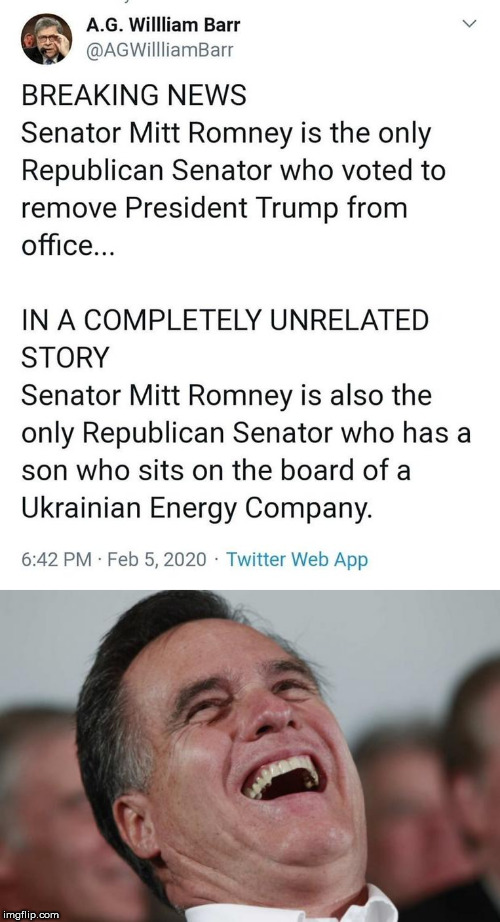 reply
No, he's a hero to the left. He can't be corrupt.
reply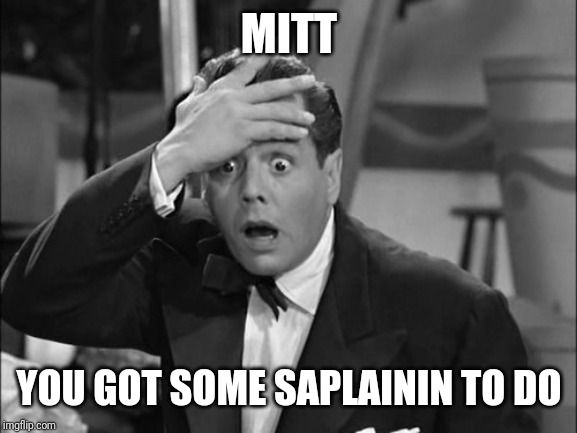 reply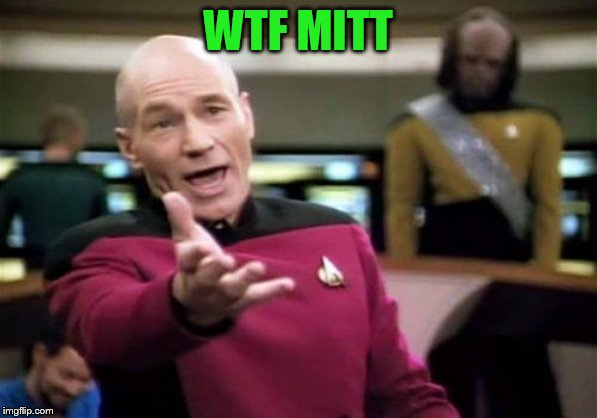 reply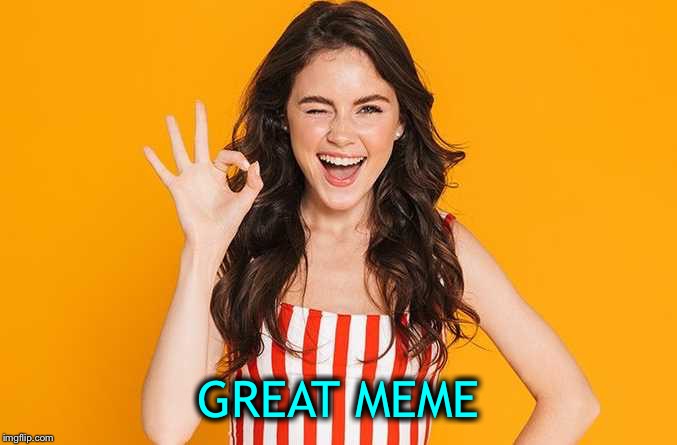 reply
Timing was coincidence no doubt.
reply
Oh come on. Even if that's true (it's not), he knew he was voting on the losing side and that the president is a vengeful SOB. He'd be placing a target on his son, and he would have known it. If it's true he has a son on the board of a Ukrainian energy company (which, again, it isn't, because HE DOESN'T), it actually makes a case FOR his vote being one of conscience, not against.
reply
We all know Romney just wanted to be a b**ch and be remembered for something besides being a presidential loser.
reply
Well it's not helping him lol
reply
i.imgflip.com/20f68v.jpg (click to show)
reply
i.imgflip.com/3or3qf.jpg (click to show)
Truth he needs to be removed from office
reply
Good one ... but not true.
Show More Comments
EXTRA IMAGES ADDED: 1
mittens
Mitt Romney laughing
hotkeys: D = random, W = upvote, S = downvote, A = back