This really is seized ginseng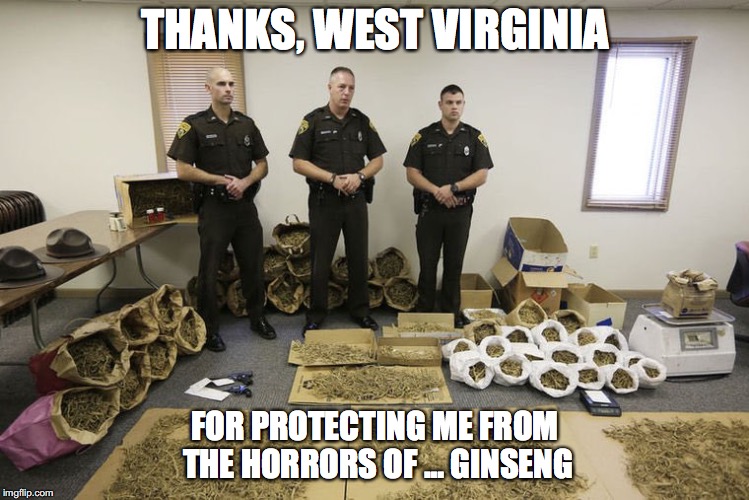 4,539 views
•
37 upvotes
•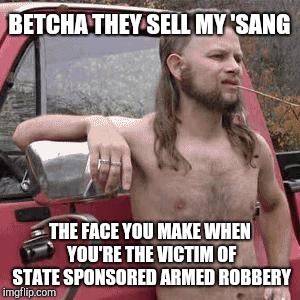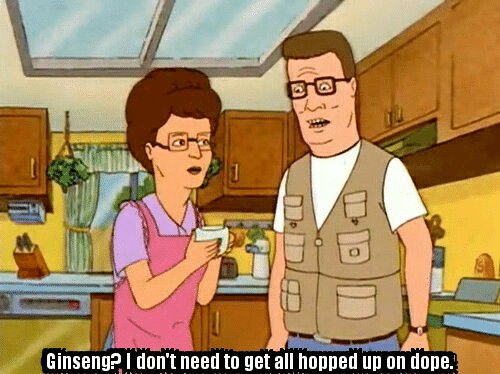 BECKLEY, WV — Prohibitionists are boasting about arresting a number of people for harvesting ginseng plants before the government-sanctioned "ginseng season" had officially begun.

Within the last two weeks, agents from the West Virginia Division of Natural Resources (DNR) followed through with arresting at least 11 people for possessing and/or harvesting ginseng, called "sang" on the black market.

Ginseng is a wild-growing plant that is sought after by many because of its gnarly roots, which are believed to have medicinal properties. Its rarity and unusual characteristics allow it to fetch high prices per pound across the world.

In the state of West Virginia, individuals can be arrested for picking or even possessing the plant outside of a set of restrictive government parameters. Digging ginseng up before September 1 or after November 30 is considered out-of-season harvesting and strictly verboten.

If a resident properly digs up ginseng during the prescribed season, he or she must get the harvest "certified" by the state within a certain period of time. All sales and purchases of ginseng are strictly required to be done through licensed "ginseng dealers."

The state punishes ginseng offenders with hefty fines and jail time up to six months. Government agents are also able to legally seize cash and property from suspects, just as they do while enforcing drug prohibition.

The recent 190 pound bust is the result of fifteen officers of the DNR District 4 devoting up to a year in tax-based resources to investigate the illegal ginseng trade. The eleven arrests were made in McDowell, Wyoming, Fayette and Raleigh Counties, and officials say that more arrests may still be underway. Names of the arrestees were not released.

Now that plants have been seized, government agents will seek to sell the ginseng, with the proceeds going back into the agency's coffers.

The bust also netted $30,000 in confiscated cash "collected from people illegally purchasing the root out of season and without a proper dealer's license," the Charleston Gazette reported. This policing-for-profit effort can be attributed to civil asset forfeiture.
NEVER. Neither does f**king censorship.
It sounds silly to regulate herbs, until you realize that the proceeds from illegal ginseng are likely used to fund opioid addiction.
[deleted]
That ginseng is powerful stuff. Certain herbs can help with studies and memory making getting a doctorates a breeze. Asian cultures discovered this long ago.
They still go after actual criminals right?
Somewhere lots of folk with osteoarthritis are really annoyed.
Once again, priorities twisted. More resources wasted to deny our freedom and illegally seize our property. it seems like crime does pay for the real criminals who are often the police and the state they w**re for. At least they can remain convinced of the noble nature of their service to mankind while their victims suffer.
Show More Comments
IMAGE DESCRIPTION:
THANKS, WEST VIRGINIA; FOR PROTECTING ME FROM THE HORRORS OF … GINSENG
hotkeys: D = random, W = upvote, S = downvote, A = back