No exception my a$$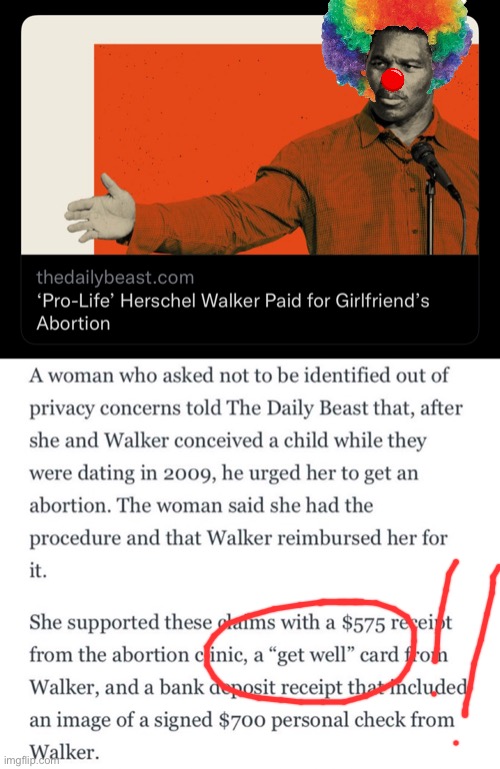 1,514 views
•
7 upvotes
•
So the receipt specifically stated that it was a payment FROM Walker FOR an abortion? The 'get well' card stated that it was Walker's baby? Pssssst . . . Walker was a many times over millionaire back then. If he were going to pay then he would have PAID . . . BIG TIME.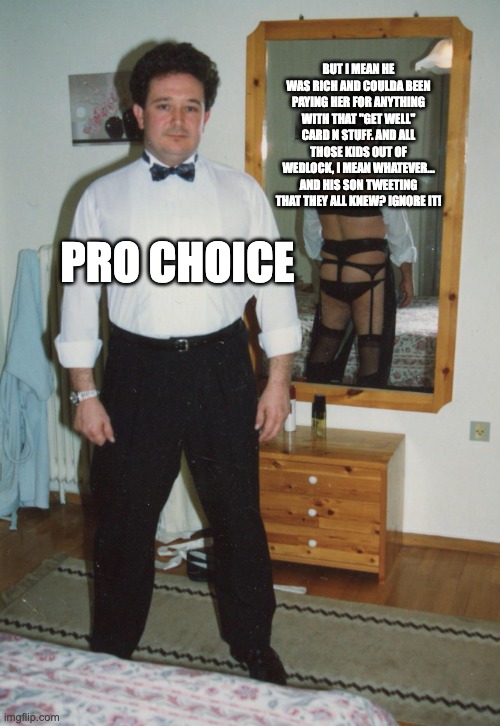 [deleted]
Unless you live in Georgia, why do you care?
don't follow the politics much do ya'?
[deleted]
Was that supposed to be some kind of answer?
Why do I care about a senate seat that might determine the majority stronghold the democrats have in the senate or not? Hmmmm.
[deleted]
Oh, so any other person, from a state you don't live in, you totally support just as long as they have a D by their name. Sad
[deleted]
So, if EVERYTHING else was equal except Walker had a D after his name, would you still be here posting against him?
yes. hypocrisy is some bullshit. i have not voted for D's in the past in my own district who have been called out for it. the fact that its a R and in a swing state... just makes it that much more fun.
Walker adamantly denied the claim detailed in a Daily Beast article, calling it a "flat-out lie," and vowed to sue the news outlet.
Would you like a better one? fiiiiiiiinnnnneeee. there are literal receipts, a SIGNED get well card, family members saying its true, has several other children out of wedlock and it sounds like the GF will break anonymity soon. He has made other false claims before, so it's not far outside of the realm of believability even on its surface without all the evidence. But hey, keep telling yourself he's a good christian who the big bad media is maligning. We see you.
So say you.

I completely dismiss this as garbage.

Lol… I'll bet you thought Trump colluded with the Russians too.
Because we all know that denying something means it didn't happen, right?
Because we all know that accusing somebody of something means they did it, right?
Show More Comments
EXTRA IMAGES ADDED: 3
Clown hair
Clown Nose
6F9DEA82-838E-4AB3-BFB3-4E0E702CB809.jpeg
6F32DC96-5854-4821-ADD9-39F474C73584.jpeg
hotkeys: D = random, W = upvote, S = downvote, A = back