We can Now Quantify It. The Worst MPG Gasoline Powered Car, the Bugatti Veyron, Gets Better Gas Mileage than an Electric Car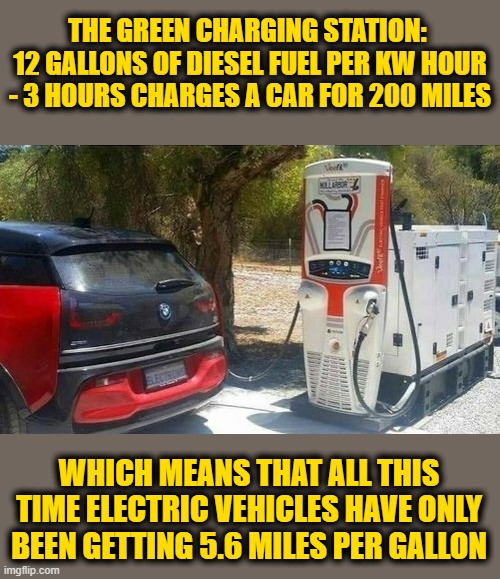 And that doesn't get into how extreme cold/hot weather affects the charge life.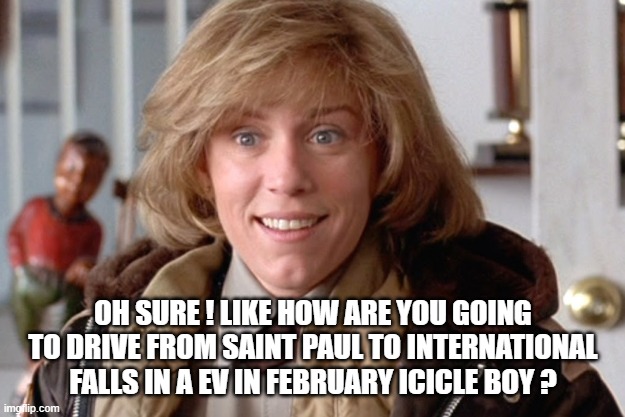 [deleted]
lots of people do it. no problems.

you can always rent a gas car for that once a year decade across the country :)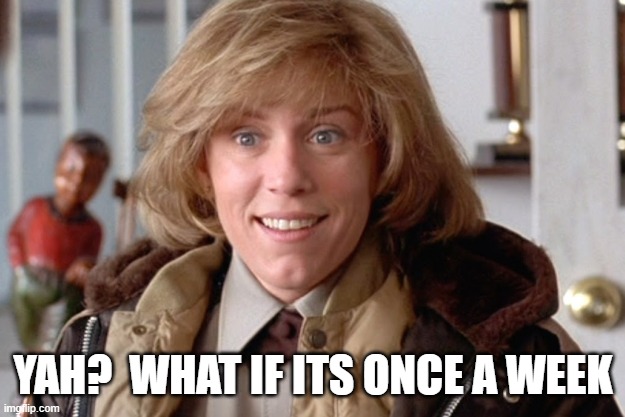 [deleted]
even with the heat on, $1 per gallon equivalent is better than $4 for gas :)
But that's Biden's fault.
He made 2020 happend because Hillary 2016 and to install Obama's Islamic Soviet Caliphate in the USSRA which got accidentally delayed by accident.
[deleted]
the meme is fake. like trump's evidence.
Your comment is fake, like Biden's health
[deleted]
do you have any evidence the photo is real?
[deleted]
not once biden releases the funding for more :)
Bruh, my car is 10 years old, and it still gets 420 Miles until empty on full tank of gas, and it gets 25 MPG CITY and 40 MPG HIGHWAY. My dad's van, it's 20 years old, and as of right now it's getting 21-25 Miles Per Gallon. (300 miles until empty on full tank) So don't you libtards say that electric cars are economically friendly.

Lithium Batteries? They're acidic, which damages the ecosystem. However, some plants can take CO and turn it into Oxygen. Which is deadlier, an electric vehicle, or a simply perfect running gasoline engine that, as long as you take care of it, you won't have to replace the motor every 5 years or hell, maybe earlier than that
[deleted]
source? link? evidence?

crickets
The evidence is on my car's dashboard kid. Go back to PoliticsTOO
[deleted]
you have an electric car?
Electronic. Image, that is. It's on his console.
Nope, my car is gas powered lol, gets better gas mileage than a worthless, acidic Tesla
[deleted]
your gas car costs 50 cents a gallon?
Show More Comments
IMAGE DESCRIPTION:
THE GREEN CHARGING STATION: 12 GALLONS OF DIESEL FUEL PER KW HOUR - 3 HOURS CHARGES A CAR FOR 200 MILES; WHICH MEANS THAT ALL THIS TIME ELECTRIC VEHICLES HAVE ONLY BEEN GETTING 5.6 MILES PER GALLON
hotkeys: D = random, W = upvote, S = downvote, A = back