Same here. Libertarian by choice; Republican by necessity.
Democrats have become dangerous. I could never vote for someone on the left ever again.
and Trumpies aren't dangerous, right? Not like they broke into the capitol, which at that point wasn't even a protest, it was a literal riot.
I think libertarianism is inherently evil, under the veil of "freedom". You hate socialist policies because they take some of your money to help the less fortunate. You think the left are all commies, because you completely misunderstand the left. I have no problem with conservatism, but libertarianism I can see is absolutely evil, because it only benefits you and only gives you freedom.
No offense, but you are absolutely delusional if you think you think that ideology is morally superior. You literally rioted because you lost an election...

You know what that sounds eerily similar to? 1917 bolshevik communist revolution, when lenin militarily took control of the government because he lost the election, starting one of the most brutal dictatorships in history.
You call Biden a dictator because he "stole the election", AND THEN YOU PROCEEDED TO TRY AND STEAL THE ELECTION
No, it's not just you. It's most of the smartest people I know.
Conservative first, republican second.
Because the left tried to break into the capitol. Left are insane for wanting equal rights for lgbt people so everyone can just be happy. Left are insane for wanting to control gun use in the country which has had the 9th highest gun violence rate in the world. The left are insane for wanting to implement amber alert systems for mass shootings in the area.
It's true that the entire senate is mostly useless and acts in it's own interests (even some of the democrats), but the right's ideology of libertarianism lets them do even more bad things and not getting flac from their voters for it.
[deleted]
NIH funding of Wuhan lab news will be breaking soon!!! :)

https://twitter.com/R_H_Ebright/status/1450947395508858880
[deleted]
Letting ya know -- NIH funding of Wuhan lab news will be breaking soon! :)
Show More Comments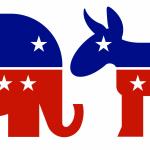 IMAGE DESCRIPTION:
IT'S NOT SO MUCH THAT I'M REPUBLICAN; WHAT I REALLY AM IS ANTI-DEMOCRAT
hotkeys: D = random, W = upvote, S = downvote, A = back