FACT: The 9/11 attack was the work of al-Qaeda Islamic terrorists. If truth offends you, then politically correct lies do not.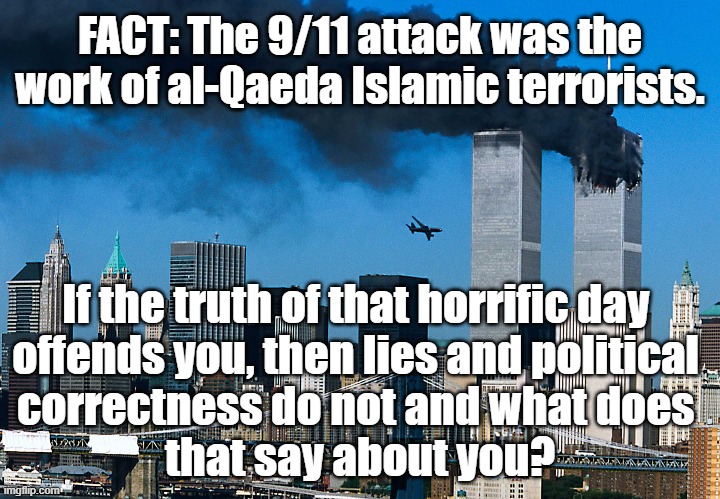 Historical Tidbit - Jordan offered Bin Laden to the US but Clinton(Bill) was too busy playing cigars. . ..
Yes, President Clinton blew it. He could have taken out Bin Laden and al-Qaeda and did nothing.
He blew it by being blown.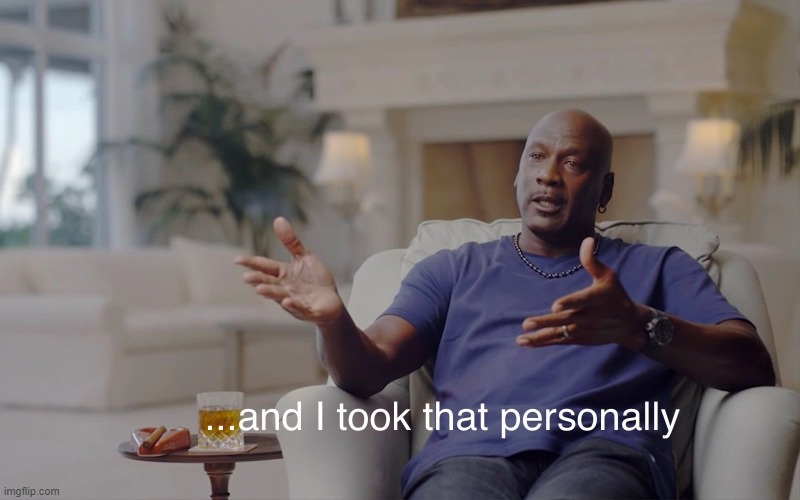 Yes. The Biden Administrations new besties.
They are all guilty of treason. Period.
Yes, Washington swamp rat Joe Biden has made the world far more dangerous by foolishly providing the Taliban with billions of American taxpayer dollars' worth of military hardware and munitions, by allowing the Taliban to swallow up Afghanistan again, and thereby allowing al-Qaeda, ISIS-K, etc. to have a shiny new terrorist state from which to plan and launch attacks against America as well as the rest of the West.
Totally negating the last 20 years of fighting.
The 9/11 attack in America was the work of al-Qaeda Islamic terrorists. Don't allow teachers, college professors, Leftists, or other Islamist apologist groups or politicians to cloud that fact in the name of preventing "Islamophobia".
Yes, that's what ISLAMIC means. It means Muslims; Muslim terrorists; pure and simple.
Yes, because I understand how to speak and write English properly and Muslim is a capitalized word like Jew, Christian, Hindu, Sikh, Buddhist, and Seventh Day Adventist. Did you manage to graduate from high school? I presume you have no college education if you don't know that Muslim is a capitalized word and capitalizing it is not pandering to Muslims or Islam or Mohammed or Islamic terrorism. It is simply the correct and only way to spell the word. Buh-bye, moron. :)
You must have shamed him into deletion...
Oh, did he delete his comment? I had simply blocked him because I have no time for people that nitpick my correct spelling of "Muslim" or "Islam", etc, when they want to spell them as "muslim" or "islam" because they fail to realize that not writing or spelling properly undermines their arguments. They look like uneducated fools and therefore, no one is going to listen to them or take them seriously.

I've had to block several people on Twitter (when I had a Twitter account which I don't even miss), Facebook, etc. for being more interested in word games than in the substance of my comments or arguments and they tend to be irrational, intellectually stunted, and emotionally unstable people, so the sooner they are blocked the better.

They can keep their free speech, of course, and I'll keep my right to ignore them or to remove them from my daily life by not having to read any of the rubbish they spew.
Show More Comments
IMAGE DESCRIPTION:
FACT: The 9/11 attack was the work of al-Qaeda Islamic terrorists. If the truth of that horrific day offends you, then lies and political correctness do not and what does that say about you?
hotkeys: D = random, W = upvote, S = downvote, A = back