Beautiful.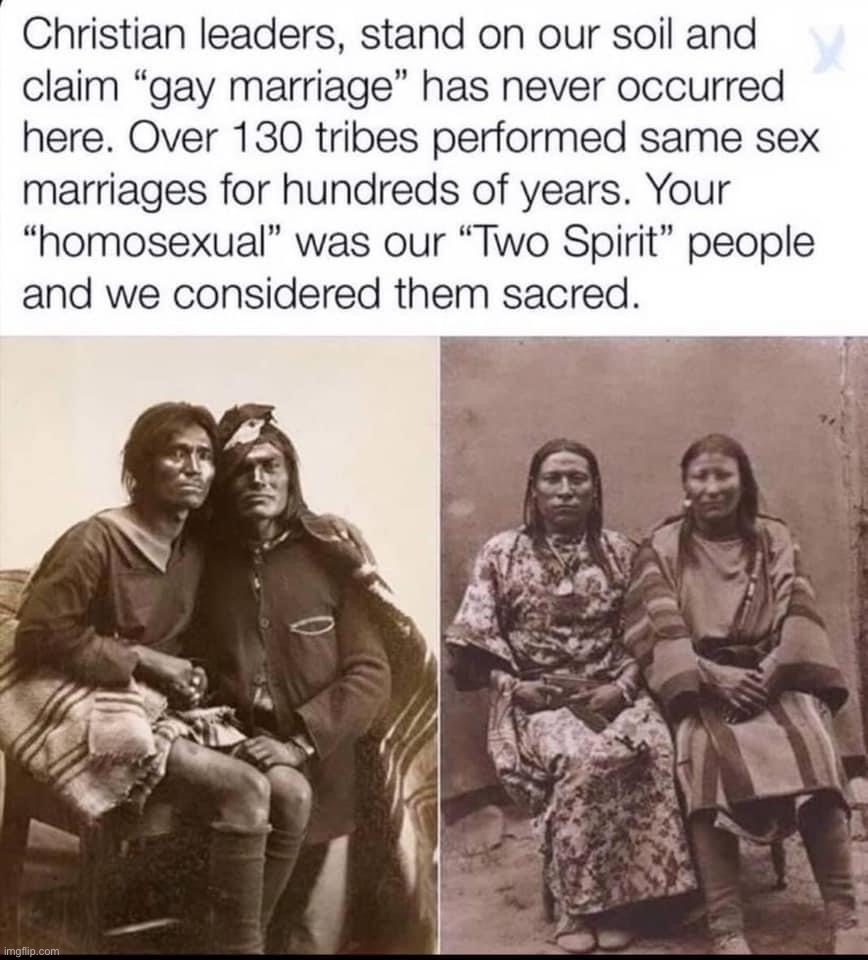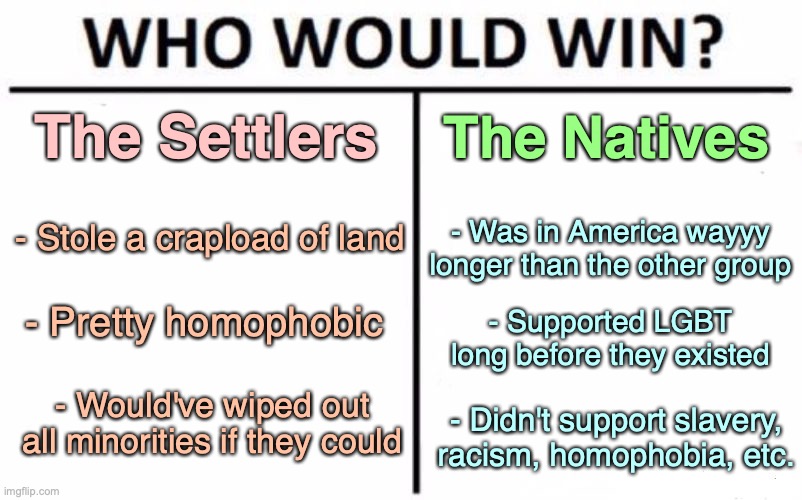 A few tribes owned slaves. But not the majority.
Two spirit also encompasses transgender & romantic orientations as well. Who wrote this?
2Spirit is in my name because I am asexual, aromantic & genderless. Does that answer your question?
No, but what do you think of the story of Pocahontas?
Her name was actually Madowaka; Pocahontas was a childhood nickname. What she's most famous for was entirely made up by John Smith. They never met; good thing too--she would have been like 10 years old. She did not marry that wannabe child molester. She married John Rolfe, not knowing that he would take her away to the far away country of England. She lived there, died & was buried in Gravesend without ever seeing her people again.
Here's a portrait made in England.
Here's another question, what do you think of Bass Reeves? He was the first black US Marshall who ran away as a Slave into Oklahoma and learned from the natives. That a bit I remember about him off the top of my head.
Haven't heard of him, sounds interesting though. I'll look him up later.
I did more research on Madowaka; Her life was even more tragic than I thought. If you can handle it:
imgflip.com/i/5cyxs0
It was re-shared on a native or LGBTQ group I followed, don't know who made it
[deleted]
Context, my friend, context.
Show More Comments
hotkeys: D = random, W = upvote, S = downvote, A = back