And yet Trump is the one being vilified by the left for his stance on border security and illegal immigration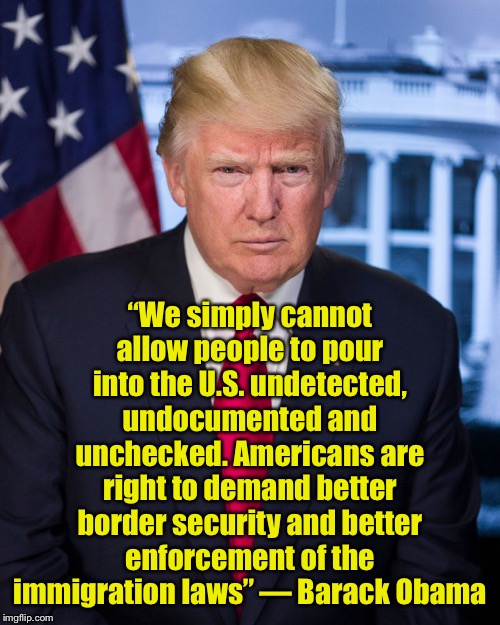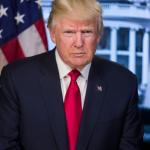 reply
i.imgflip.com/31egsv.jpg (click to show)
reply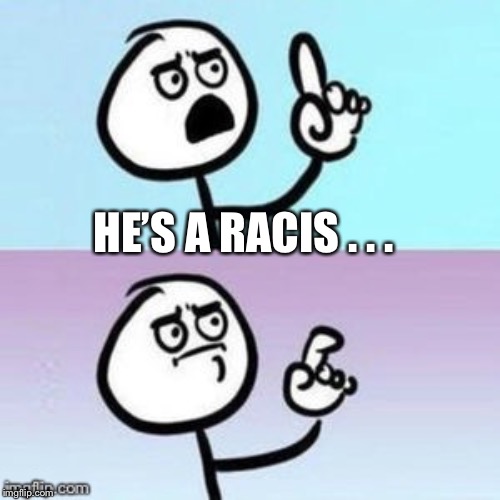 reply
Obama never vilified immigrants, that's a big difference.
reply
Obama didn't 'vilify' migrants? I think you need to go back and watch some of his speeches now that he is no longer being worshipped by the media every day.

BTW, here's some border FACTS you will NOT hear on CNN:

The detention 'cages' on the border were built by Obamas (Democrat) administration.
3033 'migrants' died (source: ICE June 2019) on the border during Obama's 8 years.
That's 380 people per year, or more than one per day!

However during the 2.5 years of the Trump administration, 19 adults and 3 children have died total (source: ICE June 2019) This is including the dad/daughter that were found dead in the canal, not IN the detention center.

Meanwhile, Democrats are screaming that the detention centers have suddenly became 'death camps like Auschwitz' since Trump was elected. SMH

Every time a Liberal points a finger at Conservatives, they seem to forget that they have 3 fingers pointing back at themselves.
reply
[deleted]
Jokester1, show me where Donald Trump ever vilified immigrants. I am talking about actual immigrants, not illegal immigrants. Big difference.
reply
I appreciate that some of Trump's supporters make the distinction, but I don't hear Trump making it. Also his actions indicate otherwise. He is trying to end legal migration and asylum seeking with a policy that requires migrants to request asylum in the first country they pass through. Now, you can argue that there are legitimate reasons to do so, but this doesn't show that he is welcoming to legal immigration. A further problem is that enacting such a policy without passing legislation is an attempt to go around the protection to asylum seekers that the Congress offers. We don't want a president whether Republican or Democrat ruling by fiat.
reply
[deleted]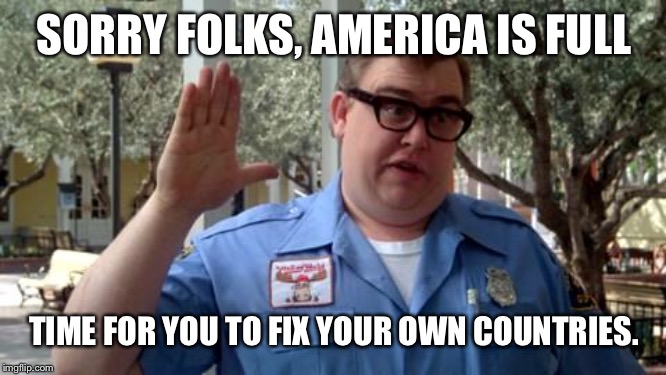 reply
Neither has Trump. Illegal immigrants, on the other hand . . .
reply
By design since leftists think only Trump would say such a thing.
reply
Liberals don't understand sarcasm or irony... or facts, or statistics, or truth, ...
Show More Comments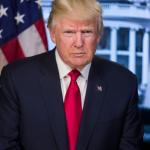 IMAGE DESCRIPTION:
"We simply cannot allow people to pour into the U.S. undetected, undocumented and unchecked. Americans are right to demand better border security and better enforcement of the immigration laws" — Barack Obama
hotkeys: D = random, W = upvote, S = downvote, A = back