No more dog-whistles from Herr Drumpf. He's now pure full out Aryan racist.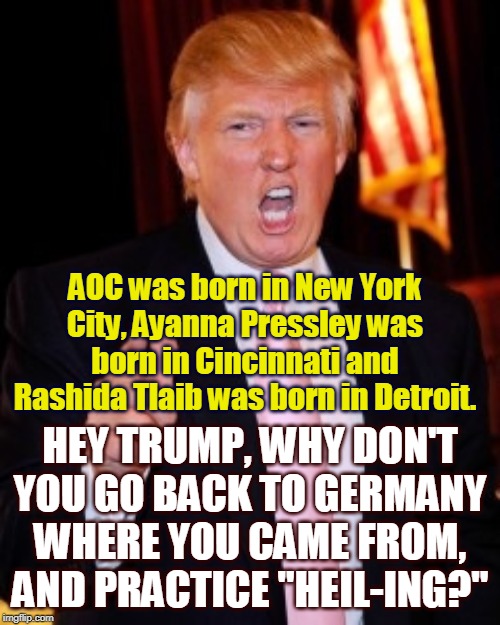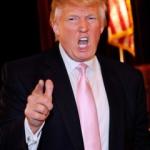 reply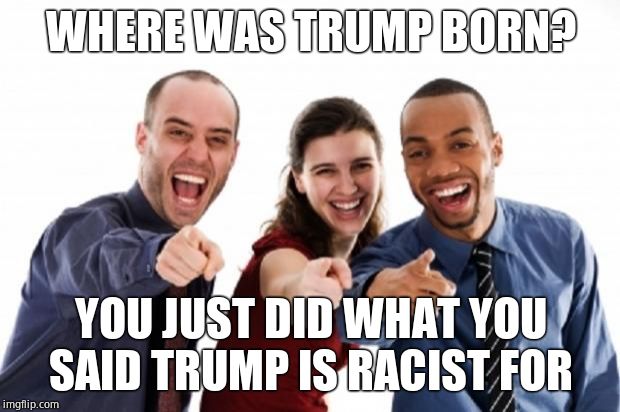 You utter retard.
reply
His father was born in NYC, you brainless lib.

Slap yourself across your face.
reply
google your orange cockroach "father born in germany" and you will find, that dementia don, infact has said several times that his father was born in Germany. I know you will not do that, because he is your jesus, and you are his sheep-baahh baaahhh little white sheep
reply
Ahhh, you were trying for a joke in between the vitriol. You'll have to cut me some slack, always thought you were humorless.

Give yourself a pat on the back. Then use that hand to slap your face again :)
reply
[deleted]
No, Trump is right. The Congresswomen should fix the broken country they came from.
That country is America.
reply
What is it with you Leftists and your idiot "Drumpf"? Can't you come up with something that even ATTEMPTS to make sense? You know, like "Tramp" or "Dump" or something actually insulting.

"But, but, but, but, but, it's the original family name!!!" And? That makes it an insult?
reply
It just shows the cries of muh orange man bad cuz racism is hypocritical bullshit as they use his German heritage to attack him. That name IS the insult. Especially with OP. They fail by their own rules.
reply
They also failed with that "Trumpf" was the name. And Drumpf makes no sense.

"Dumpfbacke" would be german for dimwit.
German Heritage / Check
Trump is an idiot / Check
reply
Damn, you're right. Thank you for correcting me. Real horrorshow, fren.

Is Dumpfvogel a thing?
reply
i.imgflip.com/30qi6w.jpg (click to show)
Show More Comments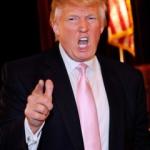 IMAGE DESCRIPTION:
AOC was born in New York City, Ayanna Pressley was born in Cincinnati and Rashida Tlaib was born in Detroit. HEY TRUMP, WHY DON'T YOU GO BACK TO GERMANY WHERE YOU CAME FROM, AND PRACTICE "HEIL-ING?"
hotkeys: D = random, W = upvote, S = downvote, A = back