More education - less socialist indoctrination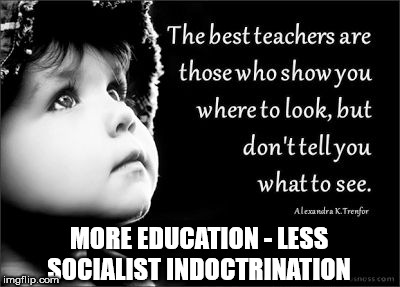 reply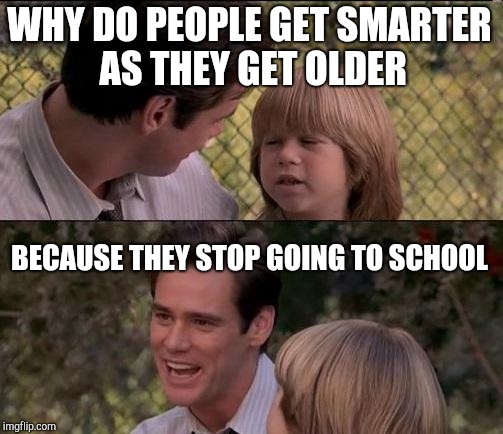 :)
reply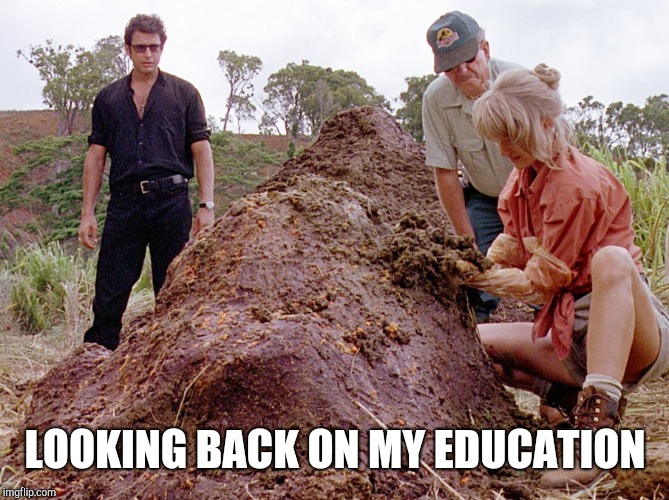 School is mostly propaganda, and you don't even learn any practical skills
reply
I suggest you went to the wrong school or the American education system is not fit for purpose. Judging by the comments on this site, it is the latter...
reply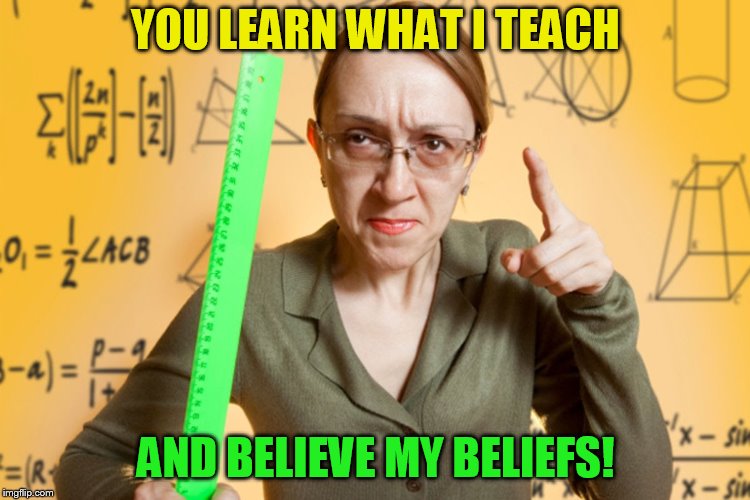 reply
[deleted]
reply
i.imgflip.com/20f68v.jpg (click to show)
reply
That sounds like the teaching of the Church. Ban all faith schools!
reply
"socialist indoctrination"
reply
Critical thinking is not socialist indoctrination. It's learning to see through oceans of rightwing B.S.
reply
No when I was told that capitalism is greedy and communism is the best thing ever I was told this when I was 7 or 8

I was also told hitler was "far right" I was never told about the Ukraine starvation the great leap forward by mao stalins revolution and that hitler lead the national socialist workers party

I was never told that right and left are all to do with economics and nothing to do with social or government control.

the exact same thing happened when I was 15 except I studied geography and got told that we need to help the developing countries not to mention the huge amount of aid we give them

then I was told about the holocaust but they did mention mao eventually for about 10 seconds never mentioned the number of people he killed but I guess being indoctrinated into thinking that communism is a good thing and that capitalism is evil isn't indoctrination after all "he alone who owns the youth gains the future"
Show More Comments
IMAGE DESCRIPTION:
MORE EDUCATION - LESS SOCIALIST INDOCTRINATION
hotkeys: D = random, W = upvote, S = downvote, A = back