Welcome to 2018, where literally everyone cares about politics because it's such a catastrophe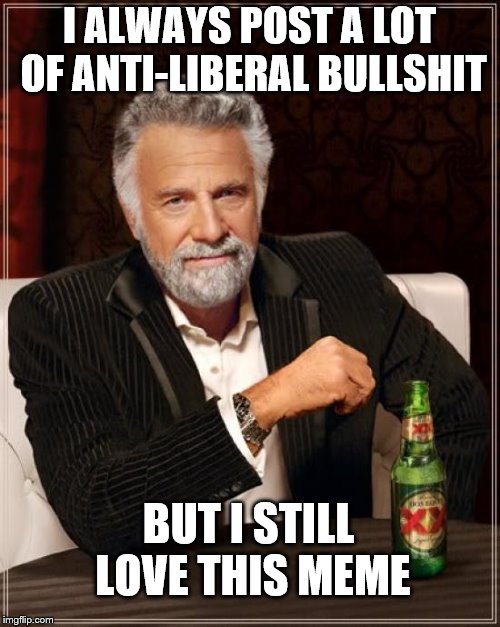 [deleted]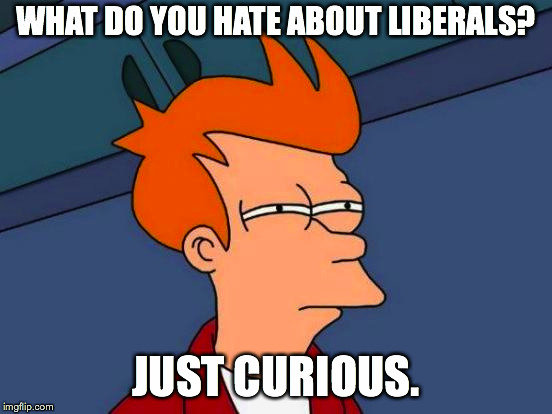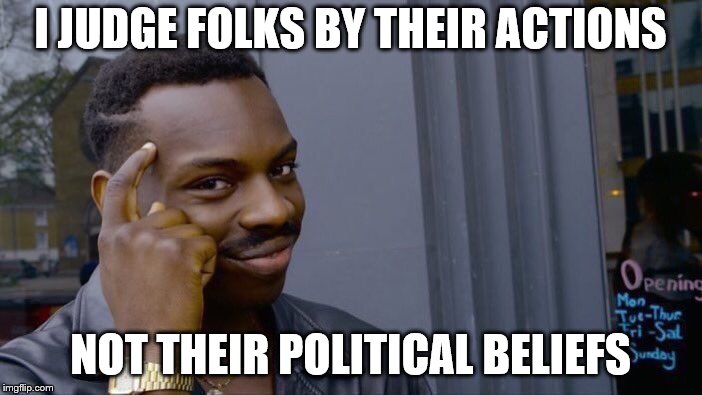 It's all cool, brother. I don't hate anybody.
[deleted]
Good. Honestly, I'll only bash a certain political belief if it promotes some form of bigotry.
You have no damn clue how happy I was to not have to see this comment thread go to shit
[deleted]
Just kidding. I wish more liberals would post, and not automatically be lumped into some bs category for doing so. I think iron sharpens iron and wit sharpens wit. Without it, were all just dull pieces of silver cutting butter and proudly proclaiming victory.
I have only seen about a half dozen pro-left memes on this sight against the waves and waves of republican memes, more memes from the moderate Democrats would definitely be a nice change of pace.
[deleted]
I see quite a few in the new section, but they aren't that good most of the time.
[deleted]
I wouldn't say 90% is anti-liberal, but maybe 90% of it does well on the site. This site seems to be a right-leaning site, politically, but there are a lot of sites that are extremely liberal like Facebook, Twitter and YouTube.
[deleted]
Not necessarily true. And yeah, the 90% thing is a little over exaggerating. Also, I've been using YouTube for a long time, and have you seen its community? It's awful!
[deleted]
With YouTube it depends on where you go. But YouTube itself is owned by Google and Google is very liberal.
[deleted]
The company is owned by liberal people. But the community can be very mixed.
It's to counterbalance Urban Dictionary.
[deleted]
And YouTube and Facebook and Twitter and....
The only reason I'm still on is because they try and shut us down.
[deleted]
Personally, I don't fit well into either the "liberal" or "conservative" camps...I'm liberal on some things and conservative on others. Making up your own mind regardless of labels is always the best plan.
[deleted]
I wouldn't really agree with that. He was just fighting for equal rights, that's all. And it was during a time when equal rights weren't really a thing.
He was fighting for social justice. You can say he was sort of a warrior. Get it?
Show More Comments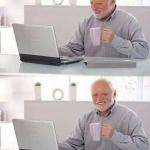 IMAGE DESCRIPTION:
IMGFLIP SURE IS A NICE WEBSITE; EXCEPT FOR THE FACT THAT OVER 90% OF THE MEMES ON IT ARE A BUNCH OF ANTI-LIBERAL BULLSHIT
hotkeys: D = random, W = upvote, S = downvote, A = back