Blind Rage and Stupidity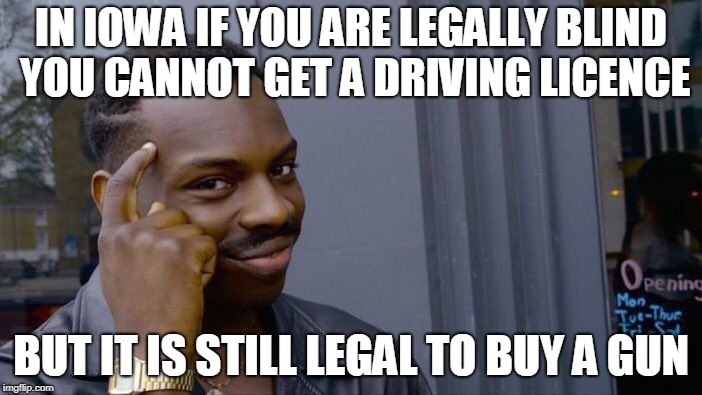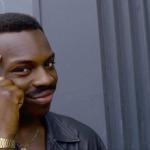 reply
Think.

Legally blind does not mean only that you can see nothing, it can also include very fuzzy vision where you can still get around in your own home for example.

Even in that state, if I want to keep a piece for defense against intruders, it is my right.

Not everything that sounds ridiculous in theory actually is in practice.

Think.
reply
The State thinks you are not safe to drive because you are a danger to other people, but with your fuzzy vision you are safe to carry a firearm even if you can't really make out what you are shooting at. No, that sounds perfectly reasonable.
reply
Ever heard of glasses? Honestly, I think they sound be able to drive provided they are wearing glasses.
reply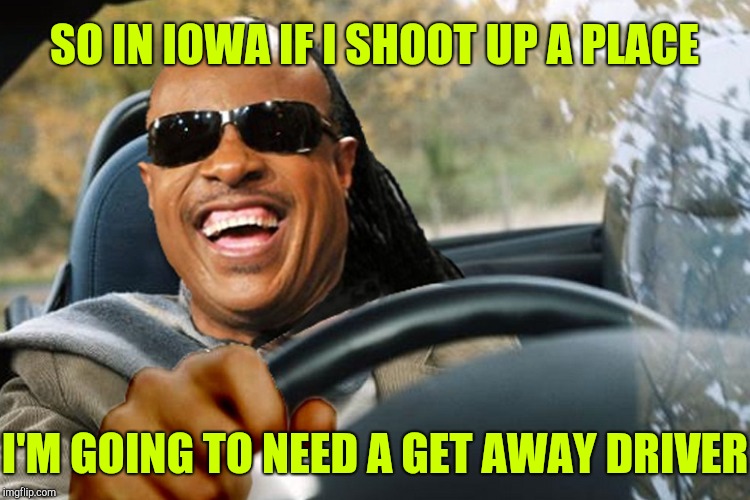 reply
Agreed. THEN we can give upvotes!

You get one, btw. :-)
reply
Check it out, it's true. When I heard that they defended the right of people in Iowa who are considered legally blind to own guns, the first thing I did was look up driving rights.
reply
You have a problem with my spelling now? It's called English, a language from a small island just off of Europe. They've been speaking and writing it for quite some time now.
reply
[deleted]
No stupid, it is spelled "license"
reply
Not in English. You are just speaking a variant of English.
reply
In Iowa, USA, Iowans get driver's licenses.
reply
[deleted]
Why they call it a shot in the dark
Show More Comments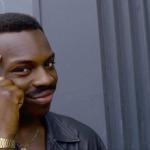 IMAGE DESCRIPTION:
IN IOWA IF YOU ARE LEGALLY BLIND YOU CANNOT GET A DRIVING LICENCE; BUT IT IS STILL LEGAL TO BUY A GUN
hotkeys: D = random, W = upvote, S = downvote, A = back