Bidens Gustapo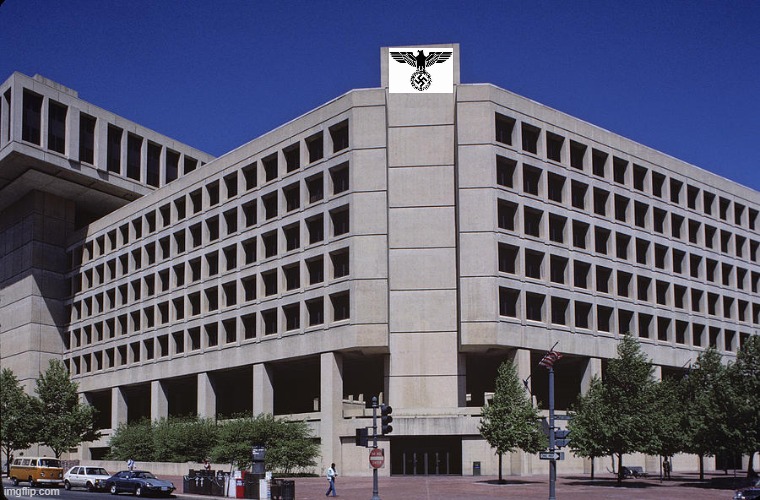 [deleted]
So their Communists and Fascists according to you guys? That's contradictory.
Communism and Fascism are really just veiled totalitarianism. Whatever gets the people to let you rule over them.
[deleted]
Totalitarianism refers to a dictatorial state where one must be subservient to the government. Both systems are like this but the key differences come down to economics and how their system is promoted. Yes, while both are totalitarian and restrict free thinking, the difference between the two must be made.
Not really. They claim to be different, but operate the same in practice. The only differences are on paper. Like in Fascism the government controls the means of production which is how it is on paper and in reality. In Communism the people control the means of production by group ownership of everything, but in reality the government controls the means of production.
[deleted]
While Fascist states exercised some control over private property but never nationalized (making into public property) it unlike the Communists who did.
It's also worth noting that big businesses did play a role in Fascist governments as when businesses supported the goals of the government, the government would give those business special benefits that would maximize the profits of those businesses. Since Communists believed in advancing the government - a system which was originally meant to be an organ of the people in Soviet and other societies but later stopped due to Stalinism and corruption- over the business, this didn't happen. The main distinction to make here is that Communists controlled every facet of the economy while Fascism only controlled which businesses were allowed to run and which wouldn't. This would include Jewish-run businesses in Germany or really any business that disagreed with the party's goal.
Like I said on paper they look different, but in practice they all work the same: totalitarian control of everything.
[deleted]
Yes but how they go about it is different. There is nothing to gain by just stating they are the exact same thing.
[deleted]
While it can be easy to mix up the two on the surface, there is a big difference that should be recognised.
[deleted]
Basically Communism: Government in complete control of economy. Fascism: shared control between government and big businesses for the economy.
All of a sudden ima FBI supporter
The FBI is actually deep state fake news....except when they're investigating/ raiding a democrat.
The FBI is and has been rogue department for years.
Show More Comments
EXTRA IMAGES ADDED: 1
image.png
hotkeys: D = random, W = upvote, S = downvote, A = back