Dementia Joe might want to try NOT cancelling pipelines for a start.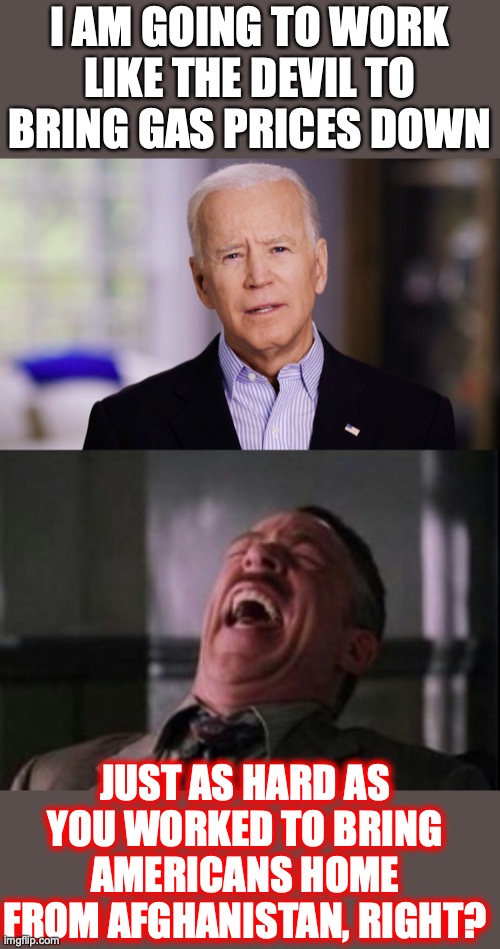 2,076 views
•
74 upvotes
•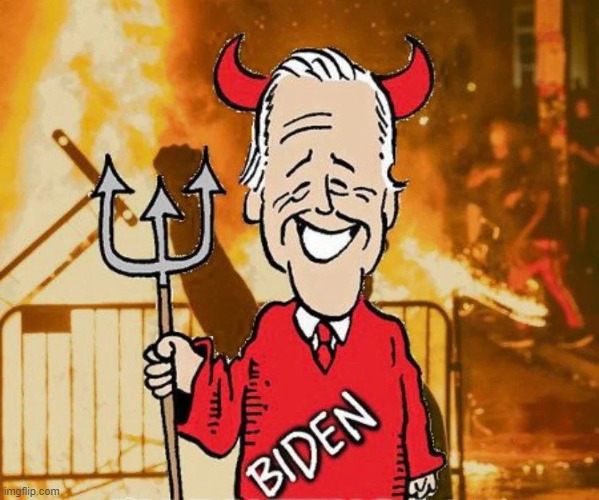 9,000 left behind Americans in Afghanistan are not amused...
Don't forget the Afghanistan people that helped the US at the potential cost of their freedoms and lives.
From what I've heard, he tried to screw up the withdrawal from Vietnam.
Direct quote from the transcript of the Alzheimer's patient's remarks :

"I'm gonna work like the devil to bring gas prices down which I'm gonna work into make sure that we keep strengthening the supply chain to bring the cost of energy and everything else and the goods that come to America… down… by helping the ports 24/7 by changing a whole range of things that, you know, what's happened with COVID, COVID has caused significant increases in prices in the supply chain."

In other words, gas prices are going to shoot up again, because nobody at the Dementia Administration has a clue what to do.
He and his party are the sole cause of the gas prices being so high and he wants to act like he's on top of it.
Well if you think about it...
He's not lying...
Because the devil would be bringing them UP!

LOL
Meanwhile, gas is ten cents per gallon higher this week than last.
Love it, but you didn't mention that HE CAUSED the price of gas to go up..
Biden is the SOURCE of the problem..

Anyway, you beat me to the subject of the massive increase in fuel costs, so I'll miss this one out.. :(
[deleted]
the keystone pipeline would transport canadian sludge to refineries on the gulf coast and then sell it at a discount to china. so you support china if you support that pipeline. congrats you communist sympathizers.
So you think draining resources from China is a *BAD* thing?

You think creating jobs in Canada and the USA is a *BAD* thing?

You think making a profit off a communist country is a *BAD* thing?

No wonder the democrats are facing an electoral bloodbath in November. Thinking like this will see them in the minority for at least 20 years.
Show More Comments
EXTRA IMAGES ADDED: 1
Joe Biden 2020
J Jonah Jameson laughing
IMAGE DESCRIPTION:
I AM GOING TO WORK LIKE THE DEVIL TO BRING GAS PRICES DOWN; JUST AS HARD AS YOU WORKED TO BRING AMERICANS HOME FROM AFGHANISTAN, RIGHT?
hotkeys: D = random, W = upvote, S = downvote, A = back