Veep Harris Celebrates the "Long Weekend" on Twitter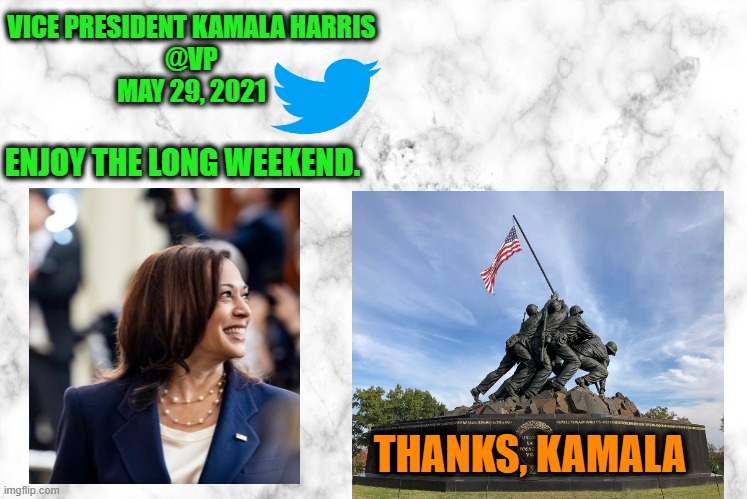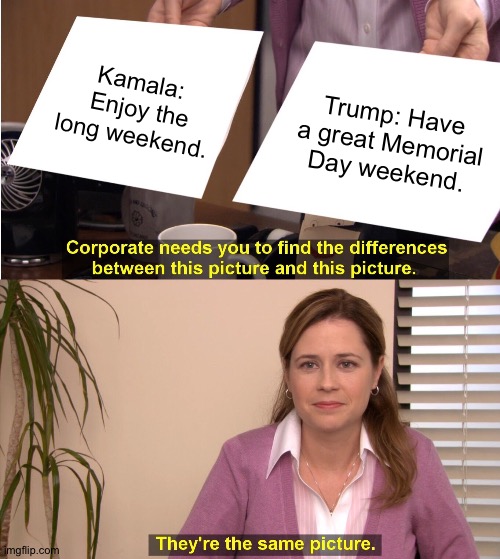 Totally different.

To break it down for you - what President Trump said "Have a great Memorial Day (Memorial Day /məˈmôrēəl ˌdā/ noun a day on which those who died in active military service are remembered, traditionally observed on May 30 but now officially observed on the last Monday in May.) weekend"

What Kamala said "Enjoy the long weekend". Three days off with pay. No mention of why - you know, THOSE WHO DIED IN ACTIVE MILITARY SERVICE!

At least President Trump used the words MEMORIAL DAY and knows what it's about. To Kamala and other libs it's just a long weekend.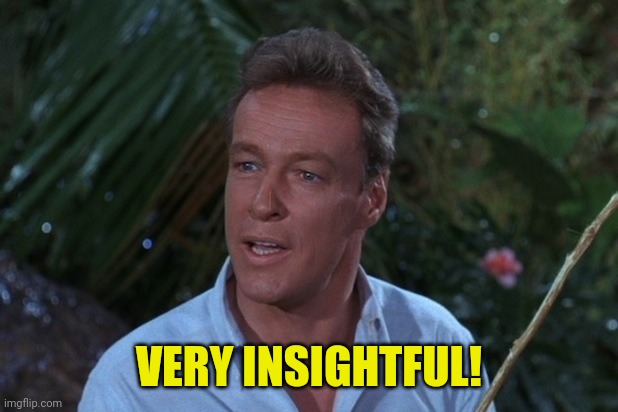 Anybody with a brain knows which weekend she was referring to. Or did she need to spell it out for the TrumpTards?
Hmmm, I wonder why VP Harris felt the need to tweet this comment today: "Throughout our history our service men and women have risked everything to defend our freedoms and our country. As we prepare to honor them on Memorial Day, we remember their service and their sacrifice."
7:00 AM · May 30, 2021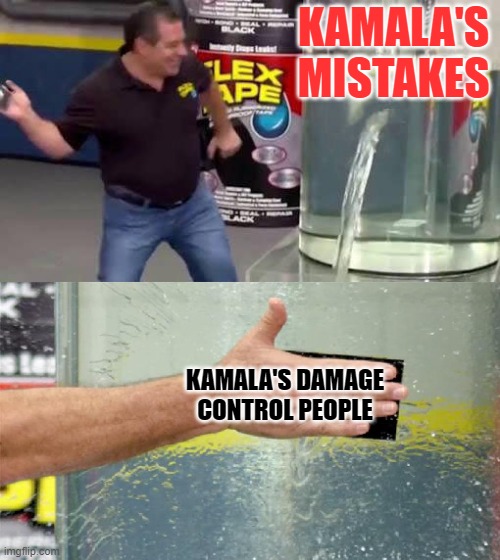 Show More Comments
EXTRA IMAGES ADDED: 3
Twitter-Logo.png
KamalaHarris_EnjoyLongWeekend.jpg
IwoJima.jpg
IMAGE DESCRIPTION:
ENJOY THE LONG WEEKEND. VICE PRESIDENT KAMALA HARRIS @VP MAY 29, 2021; THANKS, KAMALA
hotkeys: D = random, W = upvote, S = downvote, A = back