tRUMPf's rigged economy. Amazing how the people that support him are actually being hurt by him. SMH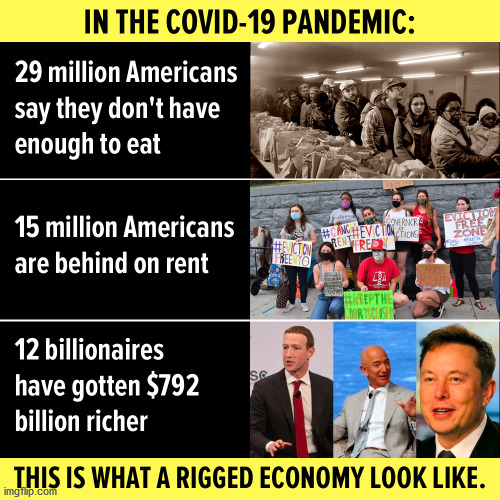 2,671 views
•
9 upvotes
•
they dont get richer in cash its assets and stocks, and no its not taking money from other people, its investing look it up dumb f**k
You just going through all my old posts? Lol.
A rigged system. Perhaps we need to start moving away from capitalism.
This is what a rigged economy LOOKS like. Emphasis on the grammar.
Hey...if thats your victory, then congrats.
Good meme. I totally agree with you on the rigged economy. Keep up the good work!!!
It's always been like this buddy
Funny, how many of those billionaires are Trump supporters?
[deleted]
Working and inventing pay's off.
That's funny because I was just telling your alter-ego Bluessol the same thing about hating Nancy Pelosi because the conservative media told him to. Teeheehee.
Show More Comments
hotkeys: D = random, W = upvote, S = downvote, A = back