Trump Is A Child Rapist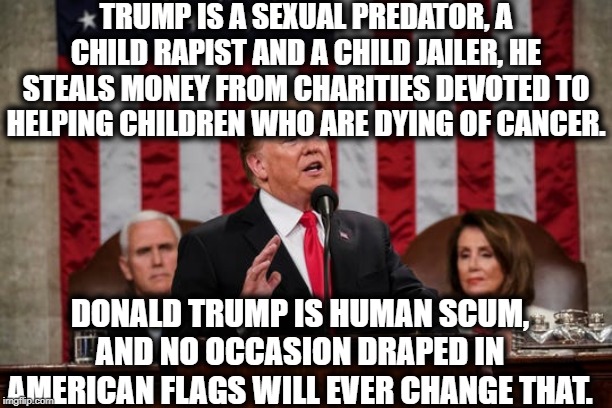 2,687 views
•
7 upvotes
•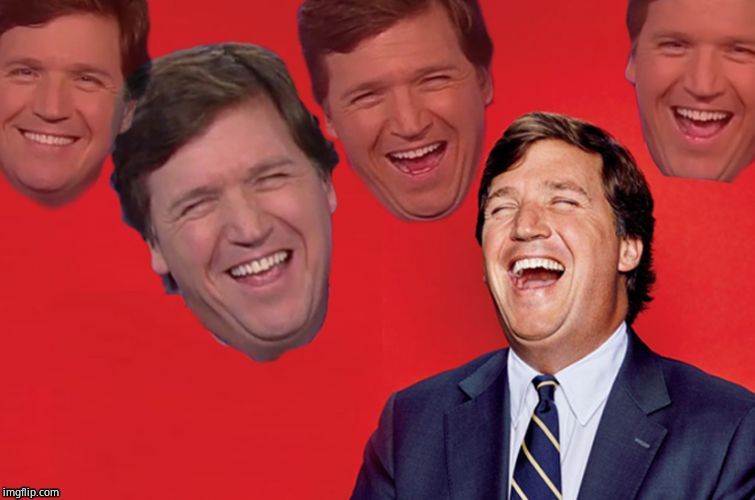 HE ONLY TIPS 2%!!!!! AAAARRRGGGHHH !!!!!!!!

You forgot that Mueller proved Trump/Putin collusion! This acquittal has you seething, huh?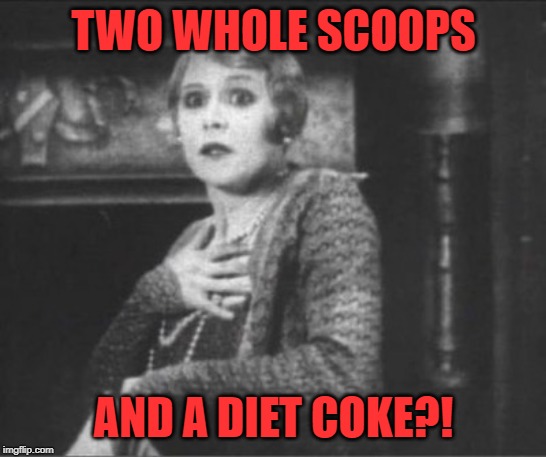 When Nancy started making faces and sucking her teeth, I PRAYED for her to have a complete meltdown on camera so that the world could see who she really is. Praise Jesus, she melted down and tore up the speech!
They call Trump childish, and he can be but they're no better. Call him nasty. Just as nasty.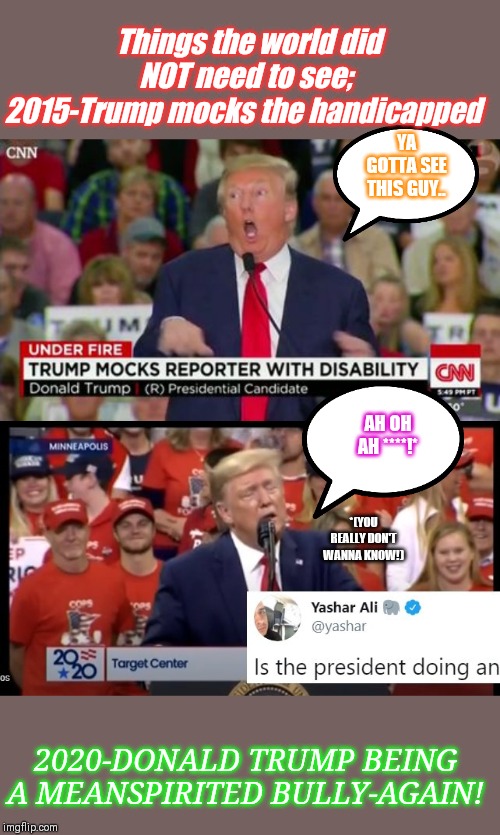 It's not Jesus who answered your prayer honey. Nancy tore up the speech to symbolize what Trumps doing to our nation! Nancy Pelosi behaved with more restraint than your crush Trump,who has absolutely zero dignity; the guy threatens people, acts like a dictator, mocks the handicapped & apes the orgasm of a member of the FBI whilst reading his private emails! Guy even talked about his weenie-no-one wants to hear about the wee head that's been doing The Donald's thinking for him for the last 74 years!
wwwaaaaaaaaaaaahhhhhhh!!!!!!!!!!
I don't support any child rapists. The pic is of you.
Approval AND donations up. Higher approval then Obama at the same time.
MarshalTennerWinter = https://www.youtube.com/watch?v=JZkPWvrSXf0
Amy Robach did, but it was an ex potus so ABC killed the story
No, it does not. What Timber1972 posted is exactly right...you project.

Now, G F Y
I hope you have proof of what you're saying, or you could be sued into oblivion.
Show More Comments
IMAGE DESCRIPTION:
TRUMP IS A SEXUAL PREDATOR, A CHILD RAPIST AND A CHILD JAILER, HE STEALS MONEY FROM CHARITIES DEVOTED TO HELPING CHILDREN WHO ARE DYING OF CANCER. DONALD TRUMP IS HUMAN SCUM, AND NO OCCASION DRAPED IN AMERICAN FLAGS WILL EVER CHANGE THAT.
hotkeys: D = random, W = upvote, S = downvote, A = back