terminator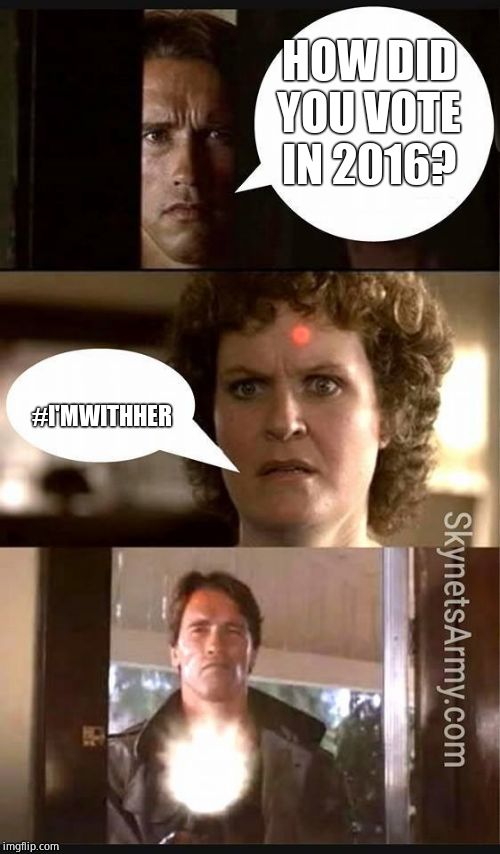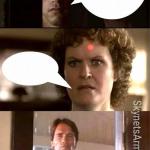 reply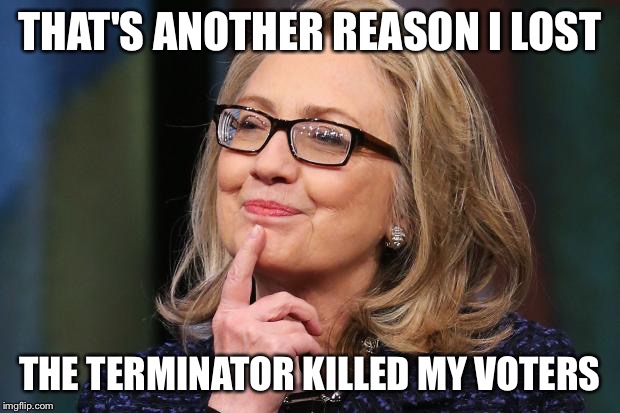 :)
reply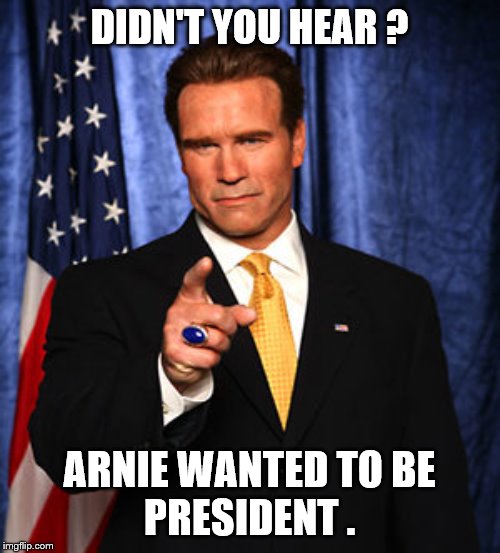 reply
Should have been born in the US.
reply
Yes, let's spoil one of my fave movies by referring to either of those bungholes.
reply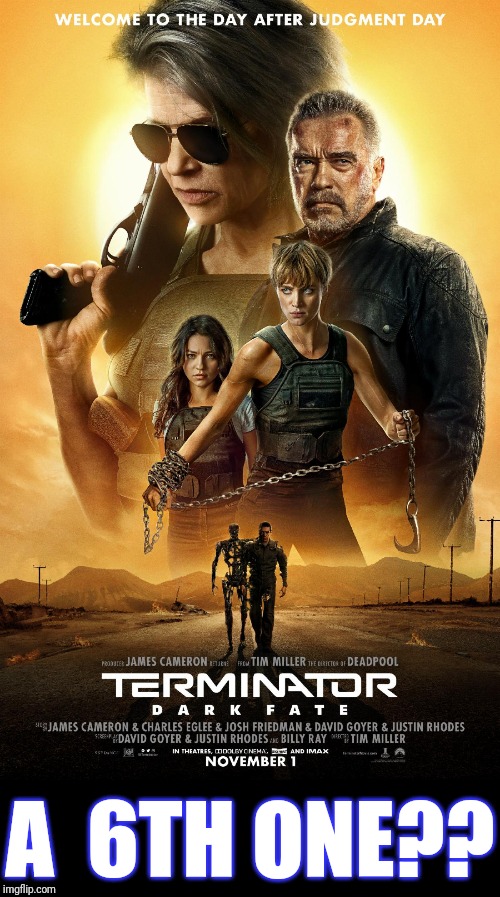 Somebody needs to "terminate" that franchise already...1 & 2 were plenty.
:P
reply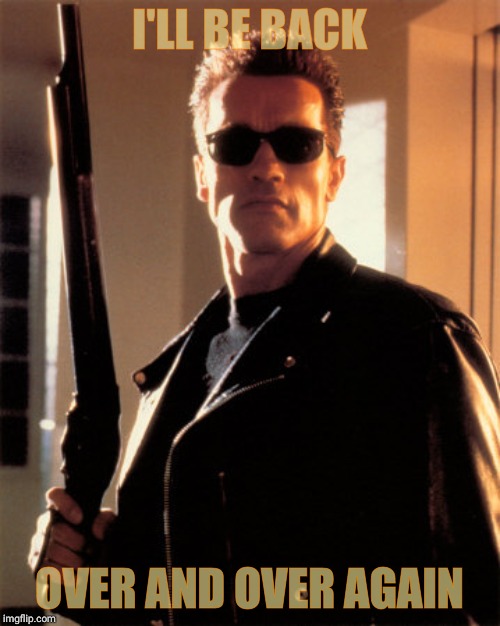 I liked 3 also, and it fit in enought with the first 2 in personality, mood, aesthetic.

Salvation was alright, come to think of it, and people want to know how the story finally ends, which looked like another 1 if not 2 after that, then done.

But now this back forth and is John Connor a thing anymore? They decided to ignore the last one and restart again.

Not to mention they'll eventually reboot it from the beginning CGI'ing young Arnold's mug to some other body builder, as they had done for that scene in Salvation.

So basically the franchise is never going to be, um, yes, I have to - terminated.

Someone shoot me.

"I need a vacation"
reply
I loved the first 45 mins or so of Salvation. The gas station scene with that huge robot was epic. Could have been better but it was a nice try. They had to change the ending after it got leaked online. It was to end with Connor dead but his skin over the cyborg's body to carry on.
reply
I like that bit with that busted up toasted older model Terminator. Nothing beats clunky antiques from the future.

Oh wow, never heard about that ending ( I wasn't online yet), that is wild.
Dafuq is with all this nixing John Connor with these movies?

When I saw T2 in the theatre on premier day, there were 3 minor differences I had not seen later, including the end where Hamilton hurled that block and tackle at the exploded T1000 instead of him just wobbling and falling into the vat on his own after getting RPG'd by Arnie. I have to look this up, because I remember this. Another was when them guys came to running when John was yelling "help!" in the back parking lot, when Arnold had his foot up. John told one of the guys to put his foot there. The other I'm foggy on, was a line right after they rescued Sarah and they were driving, when he said "I see everthing."
reply
Yes, it added another level to the freaky atmosphere of an apocalyptic future being hunted down by progressively more advanced tech. Wish it focused on more of that aspect but I guess there always have to be chase scenes.

I guess you can only tell the same stories so many times but this latest seems like another 'go woke go broke' debacle. I'm shocked James Cameron produced it, the reviews are dreadful.

I saw it as well when it came out but I don't remember that. There's been a couple different directors cuts out on video.
reply
Sorry, just watched it the other day :)
reply
Tis cool.
I'm just sensitive about stupid shit that matters to no one else.
Show More Comments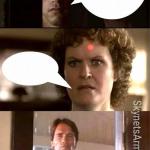 IMAGE DESCRIPTION:
HOW DID YOU VOTE IN 2016? #I'MWITHHER
hotkeys: D = random, W = upvote, S = downvote, A = back