Democrats are un-American.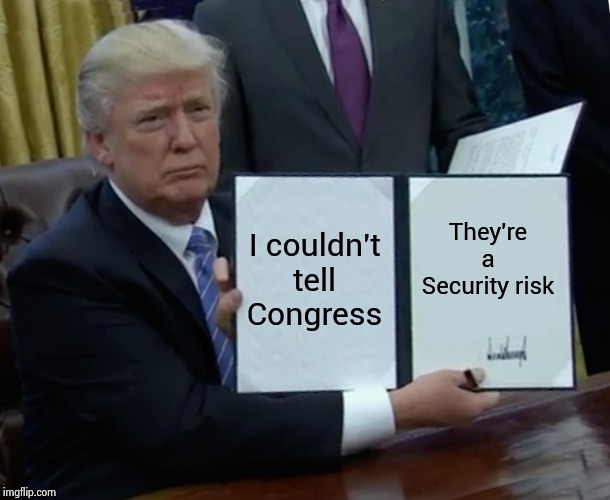 They leak like a newborn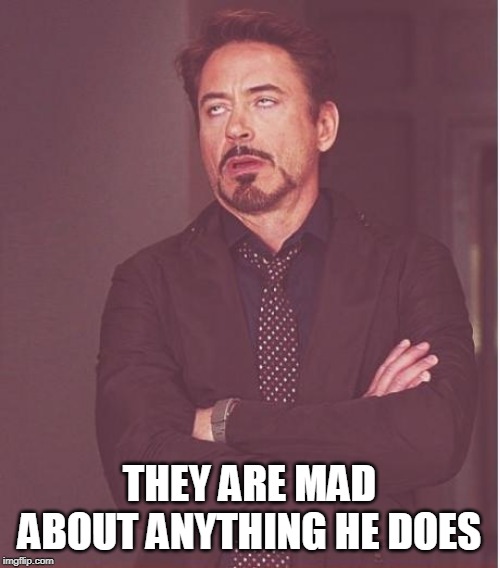 HE COULD SOLVE WORLD HUNGER, DEMS WOULD STILL CRY ABOUT IT SOMEHOW.
Democrats aren't mad at Trump about killing one ISIS fighter. They're mad at Trump releasing 1000 ISIS fighters.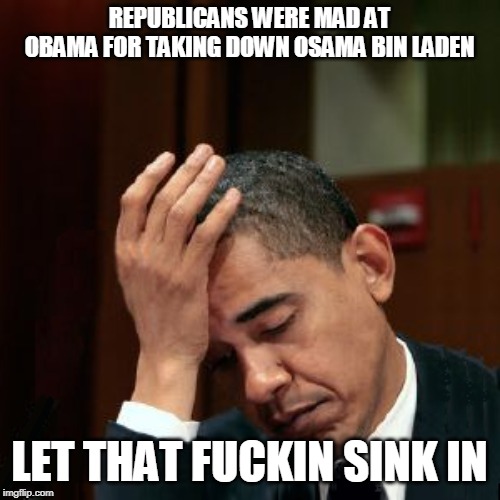 nah virgin, the country was united and dancing in the streets
this guy was butthurt tho
Trump deserves the same credit they gave Obummer for killing Bin Laden.

http://swampland.time.com/2011/05/02/how-republicans-reacted-to-bin-ladens-killing/

https://www.mcclatchydc.com/news/politics-government/article24631519.html

http://nymag.com/intelligencer/2011/05/billionaire_conservative_david.html
they both deserve minor credit. Neither one of them hopped onto the battlefield
PEOPLE around the world and not just democrats in America are probably just a little pissed off that, while Obama ended his remarks following Bin-Ladens assassination, by directly addressing the victims of the 9/11 attacks and praising America. Trump decided to make a 50 minute drivelling and rambling speech about how HE has got someone who was a bigger and better target than Obama. He also thanked Russia before his own countrymen in intelligence.
There are many other things in his 50 minute rambling shit show that prove what a deranged, self obsessed moron we are dealing with.
Coupled with the fact he was playing golf as the raid happened (according to his own press) Plus the picture of the 'situation room' looks very much staged and not even done well.
Show More Comments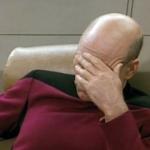 NSFW
IMAGE DESCRIPTION:
DEMOCRATS ARE MAD AT TRUMP FOR TAKING DOWN THE LEADER OF ISIS; LET THE F**KIN SINK IN
hotkeys: D = random, W = upvote, S = downvote, A = back