Pelosi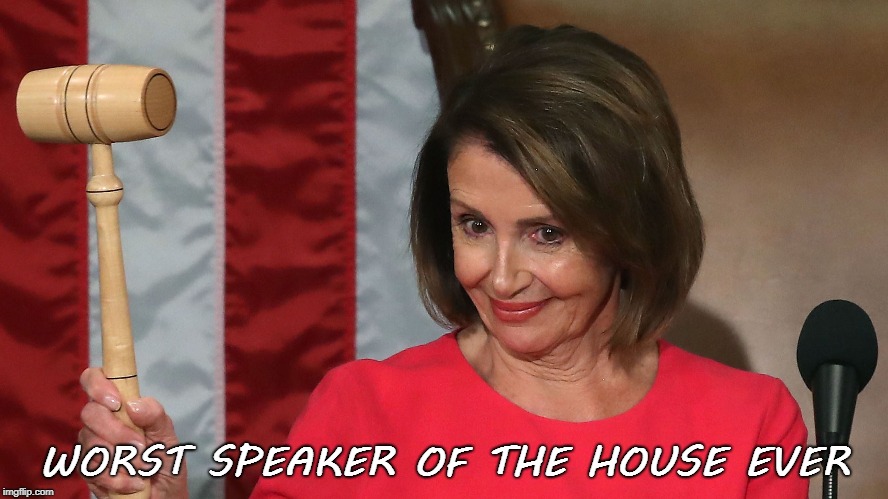 [deleted]
Just saw a poll that 45's disapproval ranking was at an all time high.
I wonder at what point the people directly affected by Trump's shutdown will begin looking for other jobs and the effect this will have...
But how many other employers offer extra paid time off every few years or so?
Idk.
But if you're living paycheck to paycheck and you already missed 2 paychecks and don't know when the next one will come... that's a problem.
Sounds like they need to use the time off getting a better job
Ya that was kind of my point. If nothing changes, it seems they will have to. I mean if they have credit or savings there's only so long you can use that to pay your bills. I've heard more than half of the ~800,000(?) people affected do live paycheck to paycheck. so their absence would leave quite a vacuum. And in this situation idk who would want to fill those jobs.. illegals may end up comin here to do our govt jobs.
:P
Glorious? for who?
Also what if this is a slippery slope?
:P
Well they knew the risks. If they're scared. Go to church. Pelosis shut down shouldn't be kept going.
I have a feeling Trump's shutdown will end similarly to the way his birther movement did:
He'll eventually concede as more facts come to light/public opinion changes. Then he will take credit for ending a problem that he created. Then he'll blame the Dems.
[deleted]
Hahaha. Totally inept 45 is
Show More Comments
IMAGE DESCRIPTION:
WORST SPEAKER OF THE HOUSE EVER
hotkeys: D = random, W = upvote, S = downvote, A = back