Top 8 users and what I have to say about them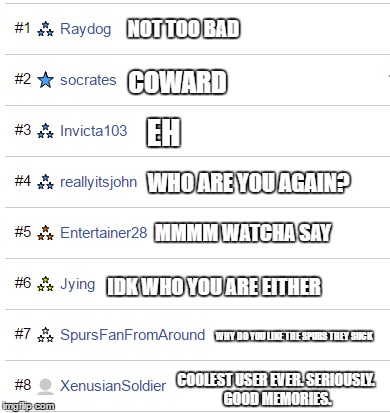 Well you aren't in the top 8 and that's all I could screenshot lol

(but you're pretty dank)
[deleted]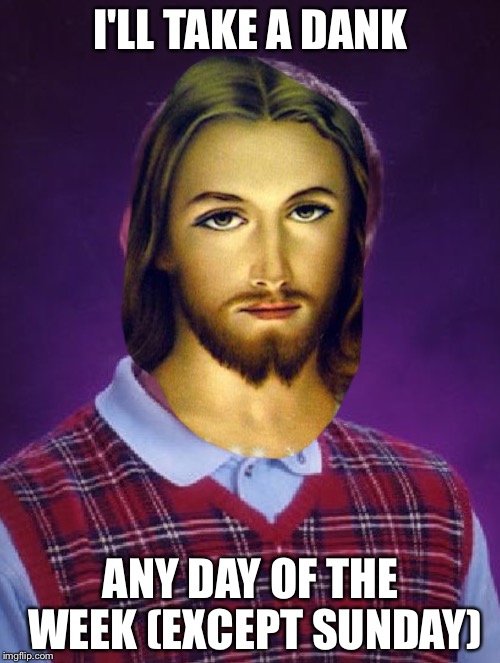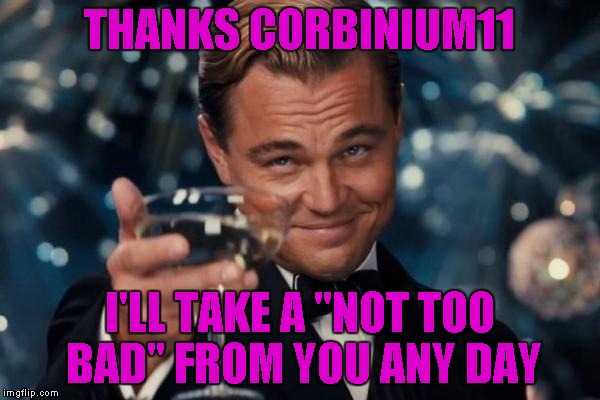 [deleted]
Apparently there's a soccer (football) team with the same name as the NBA team. Some user pointed that out and he thought I was a fan of them. I'm a fan of the San Antonio Spurs. Not sure which ok be you're referring to.
I was referring to the soccer team. They suck XD
[deleted]
Lol! I'll take your word for it since I don't follow soccer.
Aren't the Spurs in second in the EPL though?
putting popcorn in the microwave now. but i think the people in question are probably able to not give a flying whatsit
Anyone remembers this guy?
Yes I do. Shame he forgot his password. (Is that what happened?)
My password has changed and whenever I try to change it the email is incorrect too.
I miss a few of these guys
We were having a little tussle. I made a valid point (a damn good one, too) and he stopped replying.
[deleted]
that doesn't make him a coward,if he stopped replying, that means that your the winner,that's all.
Show More Comments
IMAGE DESCRIPTION:
NOT TOO BAD; COWARD; EH; WHO ARE YOU AGAIN? MMMM WATCHA SAY; IDK WHO YOU ARE EITHER; WHY DO YOU LIKE THE SPURS THEY SUCK; COOLEST USER EVER. SERIOUSLY. GOOD MEMORIES.
hotkeys: D = random, W = upvote, S = downvote, A = back