AllComments › sniffles and rainbow dash says Memes & GIFs
Based on comments stream (will get deleted for good), You can now post your memes from comments with links! No harassment, bullying and trolling. Auto-Approval is On!!
22 followers
AllComments
Follow
To post images in this stream, please
login
.
Moderators
Create your own stream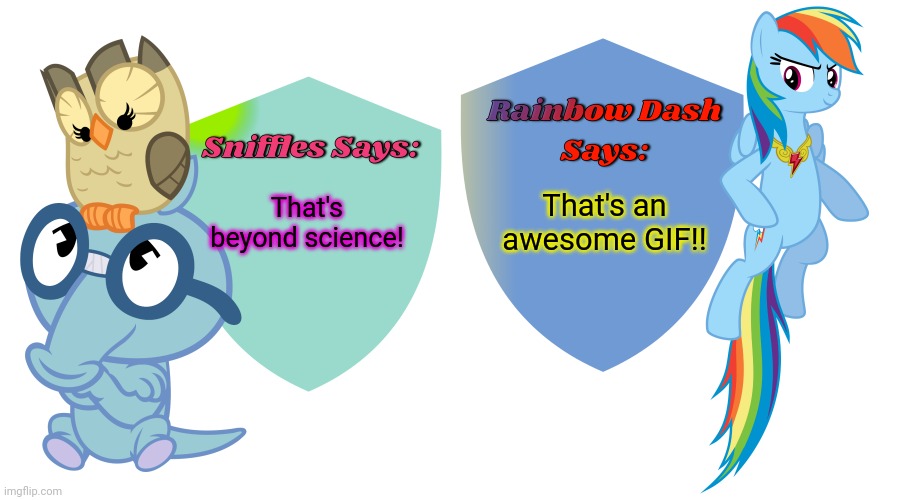 1,021 views, 6 upvotes, 1 comment