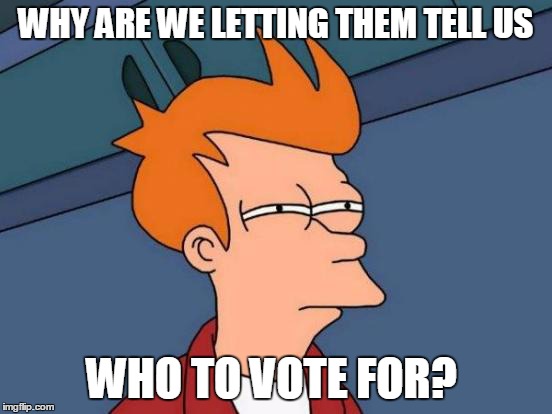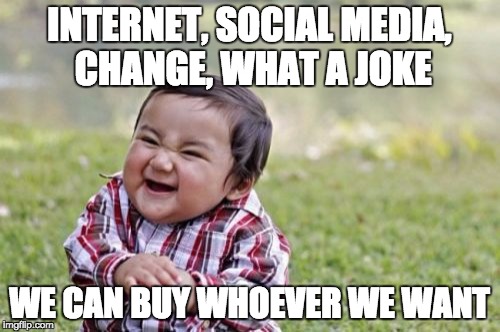 [deleted]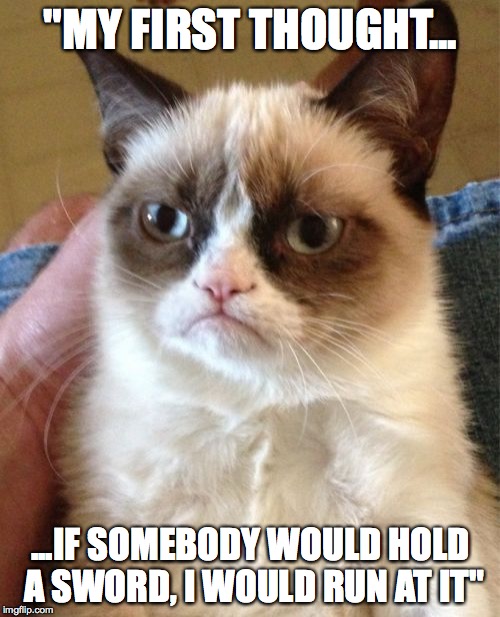 Why does everyone hate Sanders...at least his political opinions have never changed.

On another note...I'm actually glad that Donald Trump is running for president...it will make comedy central an even better place to be. If however, he gets elected...to quote Lewis Black...
I've noticed a good amount of people actually liking Sanders. IMO, he's the best option right now, despite his age. Trump is just throwing his toupee into the race again to keep his name in the news. He's never actually serious about going the distance
[deleted]
You hate rich people don't you? Everyone hates rich people. Why? Bc they're jealous. Being liberal is all about hating rich people. It sickens me.
[deleted]
I don't hate rich people in general...I hate selfish rich people (aka people who don't pay their taxes, and/or do nothing or very little to help the country as a whole). Rich people I do like are people trying to make a difference, or fair rich people, Such as Bill Gates, Elon Musk among others
[deleted]
The fact that you just jumped to conclusions like that, sickens me. People don't seem to understand that everyone is entitled to their own opinion. I don't like people like the Koch brothers because they hold an insane amount of wealth that they (for some reason), are not re-investing back into the economy, whether that is the GDP, or for their own personal reasons, at least the money will go back into the economy...

I like people like Bill Gates because he actually re-invests his money back into the economy, on top of that, he is helping the next generation of people; whether that is spending money on computers for the needy, or supplying teachers to poor ares of the world
[deleted]
Okay, that's good. Dude, Donald Trump is the kind that reinvests his money into the economy! I'm just so worried people don't see it bc he would make a most excellent president.
[deleted]
The problem with trump is that he is so self centred...I might actually consider him if he wouldn't make himself look like a god...
[deleted]
Is that your only problem with trump our is there something more?
[deleted]
We need a Donald Trump in office!
[deleted]
*Rand Paul
*Scott Walker
*Ben Carson
*Carly Fiorina
[deleted]
Why is Carly on there? She ran HP into the ground...I can stand Rand and Ben
[deleted]
Hmm I looked it up... I see now.
I know someone's gonna say "kill yourself", but, TRUMP FOR PREZ!
Show More Comments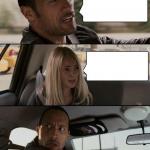 IMAGE DESCRIPTION:
HILLARY CLINTON, JEB BUSH OR BERNIE SANDERS? DONALD TRUMP
hotkeys: D = random, W = upvote, S = downvote, A = back