I think all Pepsi supporters should agree.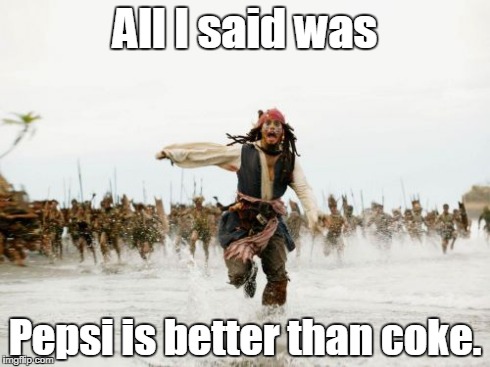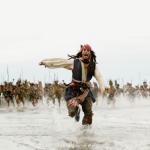 reply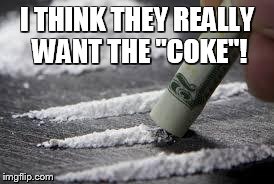 reply
He's probably somewhere in the south.
reply
in the american South they refer to all sodapop as Coke, where the rest of the country either calls it just "Soda", or "pop"
reply
Yeah I know I live in Texas!
reply
How to scare both Coca Cola and Pepsi lovers: mix both into a cup then drink :D
reply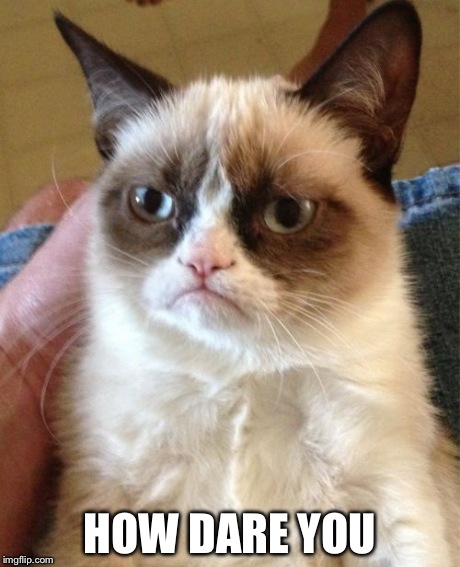 reply
Also, Pepsi is only a company because when I ask for a "Coke" they say "Is Pepsi OK?" and I say:"Sure" because "No, not really, but what am I going to do, storm out of the restaurant? Bring me a bucket of piss, I don't care, just get me out of this first date or dinner with family!!!" would be too honest.
reply
even though i'm not aloud to lie that is true, id say that aswel.
reply
i'd like a 7up, is Sprite ok? how about Sierra Mist?
reply
I personally like Pepsi more than Coke.
reply
I honestly think they taste the same.
Show More Comments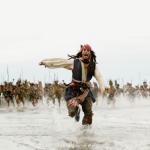 IMAGE DESCRIPTION:
All I said was Pepsi is better than coke.
hotkeys: D = random, W = upvote, S = downvote, A = back