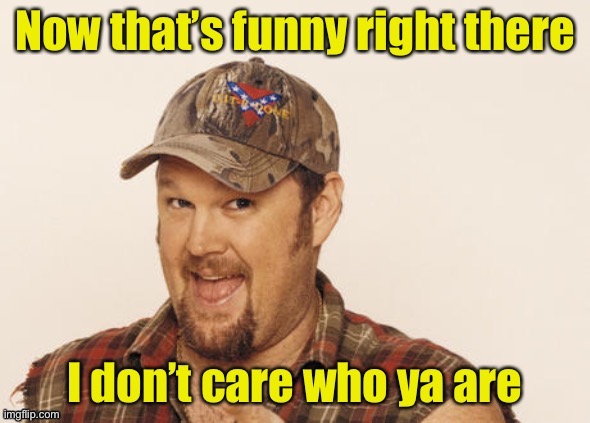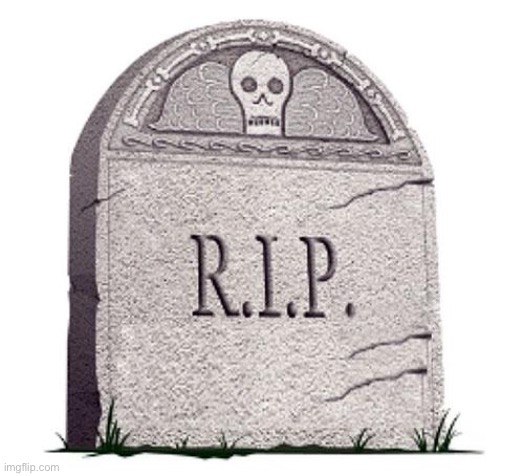 Enjoy your blood clots and major organ failures, mindless anti-vax lemmings.
The unvaxxed have been dropping like flies for a couple of years, and it's not a conspiracy theory.
Must be restricting blood flow to your head 😂
Apparently you can't. It's on too tight. 😂
You parrot false BS and take joy in the prospect that people might die? Talk about lame. Your mad cow disease theory has as much validity as your idiotic claim that vaccines kill more than Covid.
You clearly have not been burdened by an over abundance of education 😂
I'm not the one rationalizing. You're trying to rationalize your choice to not get vaccinated by relishing the prospect that those who have might die because of it. Talk about pathetic . . .
The fact that you're spouting such BS shows that you're not so comfortable with your decision. If not getting vaxed is so safe then there is no reason to taunt those who have - even if there was any truth to your assertions. As for getting right with Jesus, you might want to plan how you're going to rationalize to him why you get so much pleasure with the prospect that others might die. 🙄
"you will say and do ANYTHING to rationalize your decision"
Once again, I'm not the one rationalizing, that would none YOU.

I mock idiotic comments and memes from both extremes. I don't make medical decisions based on the political party of the current occupant of the White House. The media gets things wrong all the time. And there are plenty of ridiculous conspiracy theories, like mask mandates and vaccines being some kind of government conformity measure, to make conservatives look just as foolish as anti-gun leftists. But when you parrot false statements like Covid vaccines are "experimental gene therapy", it proves you're not as educated as you think you are. You're just as bad as leftists who claim that Trump told people to drink bleach.
"… in 6 days March 2021.Vaxxed at a "check up", immediately hospitalized and never made it out. Dead in a week."

Sorry for your loss but if you really did your research you'd know that, in the history of vaccines, none have ever caused deadly effects more than six weeks after being administered. Your father's death happened, as you said, a week after being hospitalized. I've been vaccinated over six months with no reaction other than a sore arm at the injection point. So excuse me if I don't buy your doomsday prediction.

I sure hope you didn't laugh and taunt, like you're doing now, when your father died. I know you're mourning lost loved ones but hoping the same thing happens to others isn't going to bring them back. It just makes you a miserable fool wishing ill will on others.
"Except Trump never said that, did he? Just more bullshit out of context propaganda."

Exactly, so stop spreading the same kind of BS.

"We can however, find plenty of accredited experts who did call these shots experimental gene therapy, because they are not vaccines as defined in the classical sense."

Name one

"Anyone who thinks an injection that can immediately hospitalize and kill an otherwise healthy and functional man, that this is "okay after 6 months" is smoking crack."

Never said that. Just stated the fact that if a vaccine is going to kill someone, it's gonna happen within a week or so. The longest documented occurrence was six weeks (not months) after being injected.

"You, like my Democrat government trusting father, are too f-cking dumb to choose life."

Yet you put full trust in an unfounded notion that everyone who got vaccinated is gonna die in 3 years. That, my friend, is the epitome of stupid. I hope you never end up in the ICU on a ventilator fighting for your life after contracting Covid or one of its variants. The hospital staff isn't gonna have much sympathy when you rant about how they're all gonna die and you're gonna live because you didn't get jabbed.

"I have 40, 50 or 60 years left."

If you don't die of something that could have been prevented by a vaccine.

"You most certainly do not and you can thank Fauci, the globalist depopulation clan and your own gullible nature for abbreviating your lifespan."

Again, unfounded BS based on nothing but your own hatred of the world.

"Enjoy your blood clots, organ failure and God knows what else will surface."

Ditto when you contract Covid or some other virus that causes it.

"I will die, as everyone does. But it won't be from some f-cking experimental gene shot."

Nope, it will probably be of a virus.
[deleted]
Dr. Rima Laibow, Dr Sherri Tenpenny, Dr Judi Mikovits, Dr Lee Merrit, Dr. Peter McCollough, Dr Darrell Wolfe, Dr Jon Ward, Dr. Fernando Riveron, etc etc
Now feel free to go F-CK yourself, doomed lab rat.

You only have 3 years left and you want to waste them losing arguments on here? That's a pity.
Dr. Rima Laibow - A conspiracy theorist who scammed people with a fake Ebola virus cure is now selling silver as a coronavirus solution
https://www.mediamatters.org/coronavirus-covid-19/rima-e-laibow-conspiracy-theorist-who-scammed-people-fake-ebola-virus-cure-now

Dr. Sherri Tenpenny - falsely told Ohio lawmakers COVID-19 shots 'magnetize' people, and create 5G 'interfaces'
https://www.msn.com/en-us/news/us/gop-invited-ohio-doctor-sherri-tenpenny-falsely-tells-ohio-lawmakers-covid-19-shots-magnetize-people-create-5g-interfaces/ar-AAKS8aM

Dr Judi Mikovits - Claims to have a Covid vaccine antidote. Looks like I'm not gonna die after all 😂

Dr Darrell Wolfe - Another 5G conspiracy theorist

Dr Jon Ward - Told parents to train their children to lie about having Covid

These are your "accredited experts"? 😂😂😂
Nice try.
[deleted]
Well, you have Chris Cuomo, Joe Scarborough and Mika Brezinski. That's quite impressive.
And on the people I named, you blindly accepted the state approved Google narrative like a good little MK Ultra bot. Let's not mention that all of mine sound 10 times more credible than Fauci and Tedros, both genocidal sociopaths.
Why don't you go stand next to a 5G tower and we'll see if your blood boils.
I'm beginning to think it's a good thing you got vaxxed.

Goodbye f-cktard. Enjoy your spike proteins, cytokine storms and booster shots.
Well, it's been fun mocking you and your tinfoil hat but since you keep injecting F-bombs in your lame comments, it apparent that you're just frustrated and haven't got even a slightly intelligent rebut to any of my comments.

I'm gonna pay go now and enjoy the final 3 years of my life as a 5G phone interface 😂😂😂
[deleted]
Not frustrated. Disgusted by your intellectual dishonesty and MSM Stockholm Syndrome.
I don't swear at people I respect. You're a choad.
Seeing how much you disrespect your dead father, I don't feel bad in the slightest. Now go drink your silver solution so you won't get infected. 😂
[deleted]
My dead father made a decision and got what he wanted. So will you.

Just noticed that one of your sources was msn.com and another media matters.
What?
Didn't find anything on PBS or Daily Kos?
And here I was halfway kidding about Joe and Mika, but turns out it's TRUE.
You really are a clueless MK Ultra programmed bot, a perfect test subject for an experimental vaccine that killed every single test animal. Every. Single. One.
Sheesh, your just as bad as a liberal. When your bogus crap is exposed, your only defense is to try to discredit the source, not the content.
Show More Comments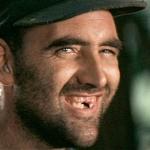 IMAGE DESCRIPTION:
I DIDNUT GIT THE VAXX CUZ I FRAID AH NEEDLES; AN I GOT A TAT TO CELERY-BRAT EET
hotkeys: D = random, W = upvote, S = downvote, A = back