Children will love each other no matter what until Democrats tell them not to!
You go to the Politics Too Stream here,
imgflip.com/i/5gqowi
post this meme and get a ban! They can not handle the truth! LOL The racists I see are democrats! I believed all my soldiers had a fair chance as a military officer. Only thing that mattered was attitude and ability. Racists, like "You Ain't Black" "My children are not growing up in a racial jungle" Democrat leaders like Biden, do not!!! Almost all soldiers will love each other and look out for each other no matter what also. The ones who push the racist, or blacks are not intelligent racist narrative? We all no the answer Democrats. and when their unicorns and fairies too stream is slightly challenged they ban you like any good facist will. LOL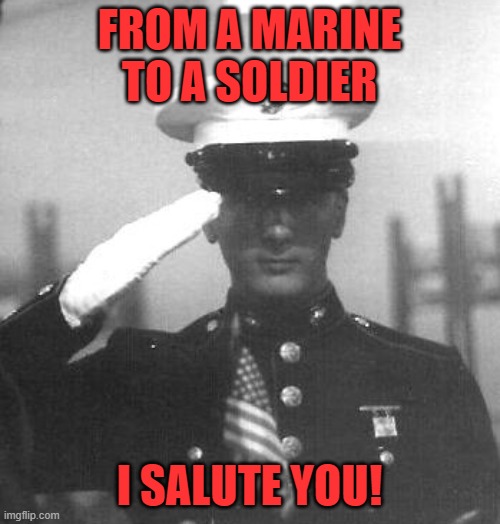 Well said nukeman! We had the same attitude in the Corps, there was only one color - GREEN!

We didn't care what color the guy on the left or right of you was, as long as they could pull their weight when the chips were down.
They've drank the Kool aid. Politics Too is a safespace for morons with no logic. All they see is color. Funny thing is 80 percent are white spoiled college kids trying to rewrite their family's history of slavery and the kkk.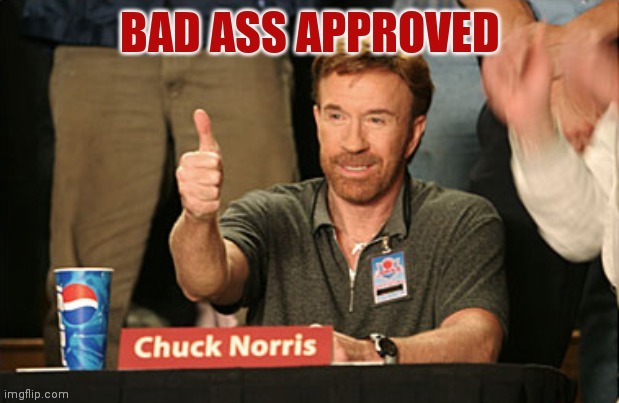 [deleted]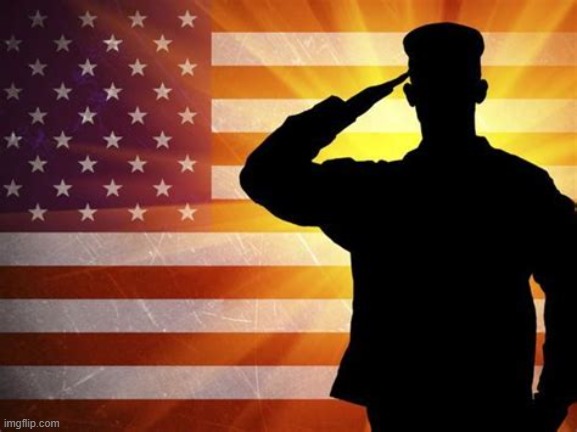 I served to retirement with over 8,032 days in theater and 12 deployments over three decades. I lost good friends and people I miss forever. There is not a day that goes by that I miss them and their valued inputs. Some of them I would not agree with but I personally served for ALL OPINIONS all beliefs and all backgrounds, opinions, religions, ethos, sex color and creed. To single one out is against all I ever fought for and many like me there is not Honor, Courage or Commitment to divisive party politics. I personally think both parties are full of shit but I served for the CONSTITUTION and the BILL OF RIGHTS. Maybe some of you missed that part of being a patriot. We are supposed to fight for EVERYONE even the shitbags we do not like. That is called having HONOR. Just my two cents. Now pay your fn taxes it pays me reparations for keeping most of your sorry asses free.
First off thank you for your service. Just wish your military thought the same way. Unfortunately your military doesn't, and they have become political. They are now dividing the country thanks to milley. They now see color, and to be honest it's been that way for awhile among the leaders. Utmost respect for the soldiers, but the hierarchy is a sham. Again ty for your service, sorry for your losses, but you alone didn't give me my freedom. The whole military did. Lost a brother, best friend, and a cousin in Afghanistan. My grandpa, and uncle served as well. I will listen to their voices before I ever listen to a guy rambling about his service. A good soldier doesn't gloat about their sacrifices. So take your bullshit reparations, and earn your own money.
[deleted]
I do agree they have become political. I was able to retire long before it become woke. But I believe I fought for the right to say and feel however I want I could care less about your feelings about them. I call them what I want because I EARNED it! So thanks for your input but you have a right to your opinion. I did fight for them. But seriously pay your taxes. Or it is all moot. I need more beer.
And I don't remember asking u for your opinion
[deleted]
I get to have one still for now. Until people like you tryn take em away. Cowards. Use a VPN you are not invisible.
[deleted]
Sorry but the truth remains the truth. Even if you hate it.
That country u fought for has silenced you. Which I don't agree with, I wasn't offended. I got thick skin. Your posts were fine
Well u fought for a bunch of idiots who hate America. Lol. This is not the America you fought for, and if you don't see that, well then your blind. Im an independent because both parties are full of it. That we agree on, but what am I to deal with? More gloating about your service. Tell it to the mirror. Again thanks for your service, but you just told me I have a right to my opinion, so why are you still going. Lol. Im sorry if I don't respect your gloating, but again you said right to my opinion. Now cash your reparation check, buy a mirror, and be vane as much as u want.
[deleted]
Wait until you start paying actual reparations. Lol. Oh its coming bitches. I will get DOUBLE!
[deleted]
Nice ass though for real. Keep the votes. I don't need em. lol But the ass is good, no problem with that! lol
Show More Comments
hotkeys: D = random, W = upvote, S = downvote, A = back