Oh my goodness; I could only dream about eating that much without the undeniable effects it will have on my health!

However, I'm a bit ignorant as to how it is seen as a negative with respect to the Communion rite. Is he in the constant sin of gluttony so he must repent before the partaking of the rite?
Uniform sweetie-... Dumb it down for us-

We're most often teens and these memes don't have deep meaning. He's sayin Jesus shit brownies (Pardon my language)
Ah, my mistake. Thank you, Bun for informing me of it.

The meme above, is it meant to be disrespectful? I don't quite understand it myself, even thought it is but a simple meme.
Nah It's just a funny Joke. Like if his body is bread and his blood is wine then his crap is brownies-.. It's not true but it's a funny thought.
Ah, thank you. I think I get it now.
nope. black Jesus confirmed
Hi MortonSalt.org. Are you a Black Hebrew Israelite?
OK. I have a number of questions to ask you

1. How do you feel about the Bible
a) Is it inerrant and inspired?
b) Has it been changed by the Fake Jews and White Europeans to enslave West Africans?
c) Is it merely the works of f

2. What is God to you
a) There is only one God (one person)
b) There is only one God (in three distinct persons: the Father, the Son. & the Holy Spirit)
c) God comes in Manifestations/Modes (in the OT, He is the Father; in the NT He became the Son; in Pentecost He became the Holy Spirit)

3. Who will be saved?
a) Only the true Jews (Those with brown and/or black skins)?
b) Those who believe and are obedient to God's commandments
c) Those who believe, are obedient, and those who believe in the BHI theology

4. How is one saved?
a) By Faith Alone?
b) By Faith and Works
c) By Faith and Works, and those who believe in the Black Hebrew Israelite beliefs

5. Who are the true Jews?
a) Only the West Africans?
b) Brown and Black races who have been conquered by the Jews and White Europeans?
c) Every Brown and Black races

6. What are the Modern Jews to you?
a) The Tribe of Judah
b) Israel (Judah and the rest of the Israeli Tribes)
c) Fake Jews who are really Khazars
d) Fake Jews who are actually White Europeans

7. Do you Hate the Fake Jews and White Europeans?
a) Yes, both of them
b) Only the Fake Jews
c) Only the White Europeans

8 Can Fake Jews and White Europeans be saved?
a) Yes, if they stop their oppressions and believe in Jesus
b) No, they're the children of perdition
I don't believe in god anymore
Oh I see, so you were BHI but no longer? Or you never did believe in God?
Show More Comments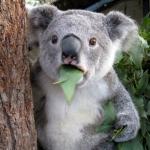 IMAGE DESCRIPTION:
JESUS: "THIS BREAD IS MY BODY AND THIS WINE IS MY BLOOD" THE GUY WHO ATE 13 BROWNIES:
hotkeys: D = random, W = upvote, S = downvote, A = back