but all tiktoks are trash, and definitely far from being memes
[deleted]
Ah great, you've made your way into harassing my other posts.
maybe you just have to accept the truth
[deleted]
Maybe you just need to leave me alone and learn to accept other people like a civilized person, lol.
maybe you should stop replying and arguing and accept others for what they think like a civilized person lol
[deleted]
buddy, you literally hunted down my post, i can reply.
[deleted]
so you just coincidentally found imgflipmoment and coincidentally found the post that i made just so you could coincidentally send a hateful message? sure, buddy. i don't know why i keep on replying because everything goes through your ear and out the other.
not ME
I wont be toxic I'll just be silent and vibe to my LOZ tunes while giving ppl thumbs up for being so bold to be a forgein soldier on American soil (figuratively, ofc) bc DANG THAT BRAVE THEY GONNA dEsTrOy U
[deleted]
f*ck off you american hippie /j
I like tik tok memes

the ones that say tik tok is bad
enough with that f**king bullshit already
I'll hit em with an r/redditmoment for being cringetard 5yos without a braincell.
Show More Comments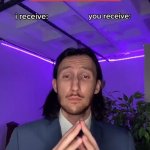 IMAGE DESCRIPTION:
a good tiktok meme; unbelievable amounts of toxicity, hate, and refusal to accept the meme is good; imgflip users
hotkeys: D = random, W = upvote, S = downvote, A = back