[deleted]
Well the BLM movement is for a reason where as those drunk white trump supporters got mad cause he lost an election that literally changes nothing this country is still a huge dumpster fire sprinkled with racism
Name one time in history where a good message was delivered by hate, protests, and riots. I'll wait.
[deleted]
Well i never said the riots where good but let me start with the protest, Some protest's are peaceful and for good reason while some people do get out of hand that dose not mean the entire protest is bad, and the hate you speak of is caused by people who enjoy the violence,it's like dumping gas on a fire thinking it will put it out, You can't fight fire with fire just because you stand on the opposite side, that dose nothing for anyone whatsoever and the BLM movement was all because us blacks are tired of being supressed and beat on by the police and the white's
More black people have died to BLM than to white cops in a decade
[deleted]
And who do you think are responsible for those death's?
Maybe some were cops, but there were some riots too
[deleted]
I see your point and i agree but the cop's could have handled it a better way where as the riot's handle it the only way humanly possible and that is with violence now i understand that we all speak different languages but the only universal language is violence and many people choose that over peace
Do You mean 400+ drunks? Drunk on koolaid laced with stupidity and ignorance. 🤪👌
Oh look. Media knew of Trump supporters storming the Capitol 3 hours before he gave the speech. It's almost as if they knew it was going to happen. How? Was John Sullivan & Co. were waiting to go in? Is this why Pelosi denied Trumps request for NG?

It's time to put down the KoolAid.
Do you need a refill?

Ben Fishel, a spokesman for NPR, confirmed to the Associated Press that the original story was posted at 9:33 a.m. and that the text was changed during the day.

"I can confirm that NPR is neither clairvoyant nor were we a part of a conspiracy of people who staged the events yesterday," he wrote.

The story's hyperlink — which can't be changed after publication — also confirms that the original headline was not about the insurrection at the Capitol, since it had not yet occurred.

It simply reads, "Congress Electoral College Tally Live Updates" and "Diehard Trump Supporters Gather in the Nation's Capital to Protest Election Result."

The Wayback Machine, a tool that captures webpages at various points in time to create an "internet archive," also provides a look at the article earlier in the day.
Look mommy, I can regurgitate what the lying media tells me.

Whenever the story is updated, the date/time changes.

If you're going to refer to the Wayback Machine, make sure it checks out.
Look daddy, I denied everything in your name. I dont have to check out wayback machine, as I dont care what the tin Foil hat people say....I can accept that the title can change, when the original.post cant. You are the one that cant accept that.
Wayback Machine is now Tin Foil Hat People??? That's a new.

You're referencing a supporting source of your argument, but you don't have to check it...?? I see. Regurgitation of bullshit it is then.
No, the tin hat people are the ones who think NPR had knowledge before hand.
These people don't represent all the right-wing. I never said what they did was good, but you guys went ballistic while you were doing something 100 times worse
I love the stereotyping, and grouping of you guys. Who am I? Just because I am not on the tip of the WING, doesnt make me one of them. Left of you is relative. TO the extreme far right, everything is left.

Why the self destruction and animosity in the GOP if the group isnt being represented by those RADICALS? How do the RADICALS get so much disproportionate power? It seems the EXTREME RIGHT has control of the GOP at the moment. The same radicals that were climbing walls...just am observation.

I am just an observer....
Show More Comments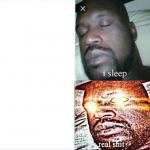 IMAGE DESCRIPTION:
Liberals during a year of BLM with 2 billion in damage and 25 killed Americans. Liberals when some drunk people raid the capitol with 30 million in damage and 5 killed Americans
hotkeys: D = random, W = upvote, S = downvote, A = back