Joe Biden Asking Nothing Less Than Your "Silent, Obedient Consent"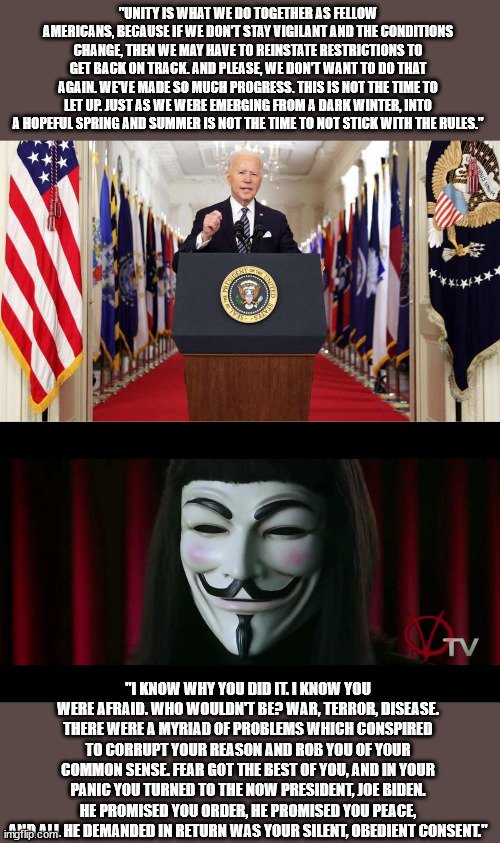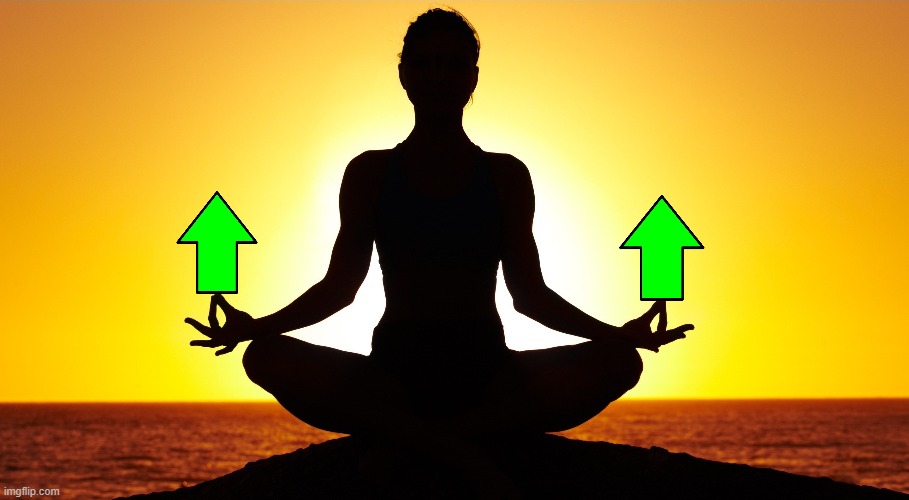 this deserves 2!!!!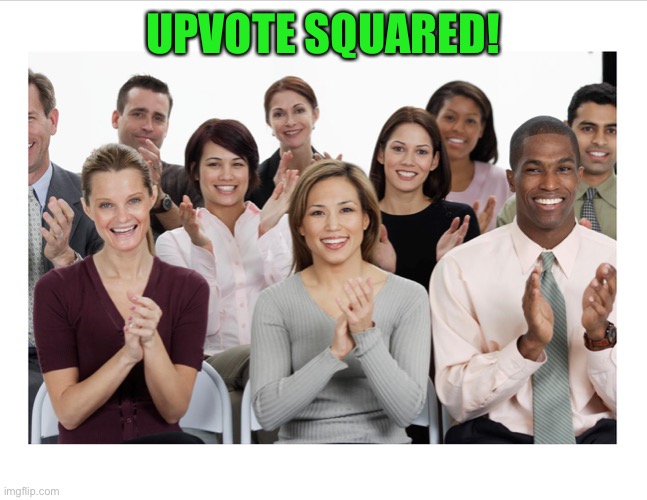 I know, you socialist-totalitarians HATE opposition. Its normally because your IQ cannot handle valid arguments, so you have to result in suppression, censorship, and even elimination of the opposition. How sad that - again - you have no argument to be had. Go read Orwell's "1984". I know your reading comprehension level may not be high enough - but perhaps you can watch the movie instead.

You may learn a thing or two about being a National Socialist (A.K.A - a 'Fascist' or Nazi).
Very educated comment you have there. You really told me, Puffin! You call others "Nazi"s yet you openly comment on the practice National Socialism / Nazi-ism.. hypocritical much?
Absolutely ignorant and a shining example of why no one on the right can take a Commie like you seriously. Throwing those "Nazi" and "Klan" words around like you just figured out who both groups are - like they are the "hot" words to use right now, according to CNN.

You seem very steamed that you are losing an argument, you may want to go lay down and take your nappy.
[deleted]
This meme is trash! too many words! nobody wants to read all of your bullshit!
[deleted]
It's all bullshit anyway' hypocrite
You lose, thanks for playing!
[deleted]
I lose? you want to harass people who make memes and act like you know everything right? got any other smart ass shit to say? fukin know it all prick! this is fun right?
Show More Comments
EXTRA IMAGES ADDED: 1
Joe Biden speech
V FOR VENDETTA
IMAGE DESCRIPTION:
"UNITY IS WHAT WE DO TOGETHER AS FELLOW AMERICANS, BECAUSE IF WE DON'T STAY VIGILANT AND THE CONDITIONS CHANGE, THEN WE MAY HAVE TO REINSTATE RESTRICTIONS TO GET BACK ON TRACK. AND PLEASE, WE DON'T WANT TO DO THAT AGAIN. WE'VE MADE SO MUCH PROGRESS. THIS IS NOT THE TIME TO LET UP. JUST AS WE WERE EMERGING FROM A DARK WINTER, INTO A HOPEFUL SPRING AND SUMMER IS NOT THE TIME TO NOT STICK WITH THE RULES."; "I KNOW WHY YOU DID IT. I KNOW YOU WERE AFRAID. WHO WOULDN'T BE? WAR, TERROR, DISEASE. THERE WERE A MYRIAD OF PROBLEMS WHICH CONSPIRED TO CORRUPT YOUR REASON AND ROB YOU OF YOUR COMMON SENSE. FEAR GOT THE BEST OF YOU, AND IN YOUR PANIC YOU TURNED TO THE NOW PRESIDENT, JOE BIDEN. HE PROMISED YOU ORDER, HE PROMISED YOU PEACE, AND ALL HE DEMANDED IN RETURN WAS YOUR SILENT, OBEDIENT CONSENT."
hotkeys: D = random, W = upvote, S = downvote, A = back