Amazon is trying to raise their ESG score. That is why they are no longer selling conservative books. If they don't get a high enough score the government might shut them down when the Great Reset happens.
Times and men are changing right now. Some men are even competing in women's sports.
Under the surface the same corruptions drive all people. The times and environment simply effect the outcome of how it plays out.
Wow how cynical, all people are corrupt, and motivated by it? No wonder you beliefs are so out of touch with reality. When you think all people, all men, all women all blacks, all.....fill in the group think alike. You're lost and uninformed.
You are delusional if you think anyone is perfect. We all are born into a fallen world and all have wounds and weaknesses we must resist. In fact, the prideful tone you use illustrates my point.
You have the dark mind. Fallen world, all people corrupt. The times and environment are dark because Marxist people are trying to replace God. Sounds like the indoctrination has worked on you. So sorry for you.
Does that mean OAN has to allow experts on it to point out that COVID-19 is real and that the election was not stolen?
What does that have to do with anything????

Ethical people are concerned with what is ethical, not merely what is legal.
Amazon is hugely associated with the current federal government as are Google, Facebook, and Twitter. Just because it's clandestine doesn't mean they aren't colluding. They as much as admitted they were.
We are morally obligated to treat each other with love and respect. I could legally insult you and try to cause you emotional pain for the sake of pain, for example, but I morally care about doing right by you whether I agree with you or not. If I did do such dishonorable things, however, others would be right to speak up against me to warn others and try to dissuade me from doing it again, because that is what is needed to have a functioning society.
Show More Comments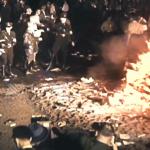 IMAGE DESCRIPTION:
DISSENTING VIEWPOINTS; AMAZON
hotkeys: D = random, W = upvote, S = downvote, A = back