Saying you love Castro because he initiated a literacy program is like me saying you love Hitler because you drive a German auto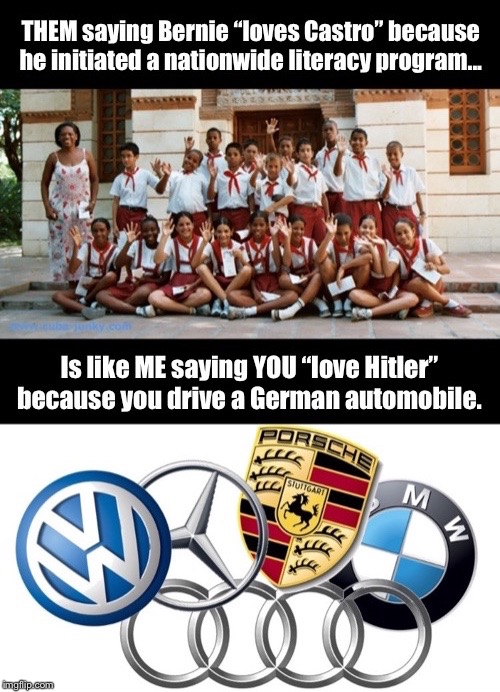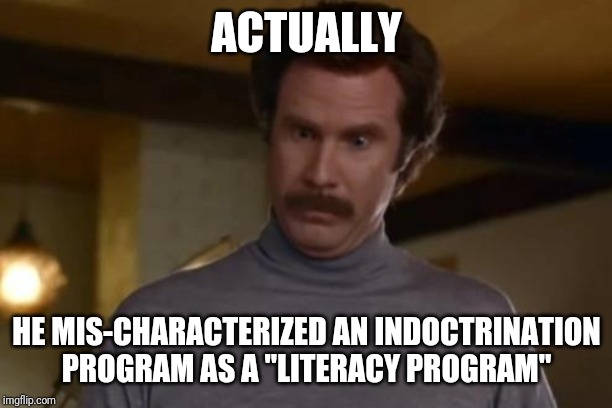 Bernie flat defended Castro and did so in a dishonest way. This was not some "learn your ABCs and 1-2-3s". It was hardcore propaganda forced on people who lacked education with designs on creating a blind following to Castro's government.
Wrong.

The German automobiles to which you refer are almost entirely post-Hitler (the VW bug was designed in Nazi Germany, but not produced until after the war.)

Castro's "literacy" program was entirely implemented while he was in power, and was in fact, an indoctrination program designed to make Cubans read Castro's propaganda.

Not even remotely close to the same thing.
Show More Comments
hotkeys: D = random, W = upvote, S = downvote, A = back