Situations like what? There is food on the table, food on the counter. They're all wearing clean clothes....

Some people make good decisions, and prosper. Some people make poor decisions, and stagnate.
Yea you one...what do race have to do with this post?
Well, it could be considered sexist that you only refer to house cleaning as it relates to a woman. I think that's probably an unfair criticism since there is no adult male in the photo...

I suspect the father(s) of these children are not meeting their obligations with child support, and certainly not helping out by cleaning up that place, let alone helping with the household finances or the responsibility of raising children.

Without having the stats handy to back it up, I think it's safe to say that absent fathers (or mothers... meaning one of the two parents are absent) are critical factors in the type of poverty the OP is attempting to use to express a political viewpoint.

This meme is political pandering at its worst, and yes, it's the meme that's racist, and probably the person who posted it, and the person who made it are also racist.

I do agree 100% that being poor does not mean you have to be a slob. I've been poor as an adult, and I was poor as a child (but didn't realize it, thanks to my parents) and its never been an excuse to be unclean, or live in an unclean environment like we see here. There is no provable causal link between poverty and a lack of cleanliness.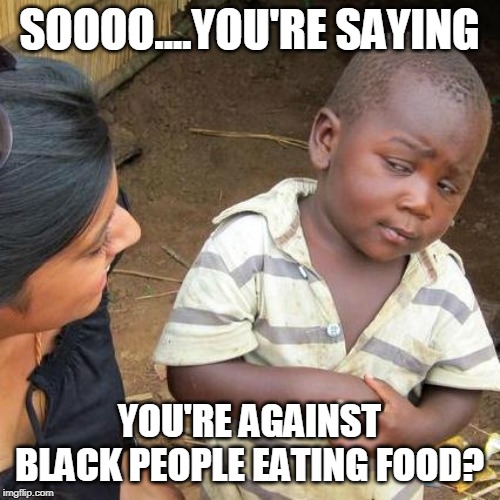 Show More Comments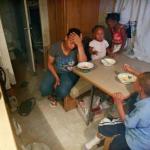 IMAGE DESCRIPTION:
IF MONEY IS JUST PAPER TO MOST; WHY DO WE HAVE SITUATIONS LIKE THIS..MR. PRESIDENT?
hotkeys: D = random, W = upvote, S = downvote, A = back