If Christians use the 10 commandments what does an unbeliever use to guide his actions?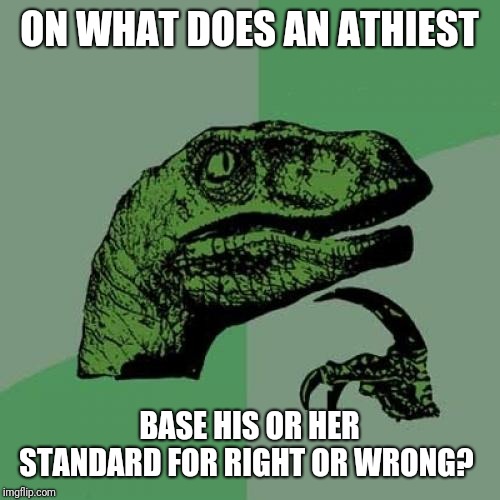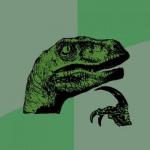 [deleted]
The Ten Commandments are Jewish. Just saying
[deleted]
Yes and adopted by the Christians, I assume athiests have some kind of core belief not necessarily based on a religious creed that they follow?
[deleted]
I'm more curious why people of faith have such a hard time understanding atheists.
I think it has to do with atheists saying they have morals that aren't due to religion yet they've been raised in a society that's been shaped by Christianity for centuries.
[deleted]
Two things. First what about non-christian countries? I'm heading to China Saturday and most of the Chinese I have met so far have been very nice people. And second, I have known many people that claim to be Christian that are anything, but christian in they behavior to others and they are suppose to afraid of going to hell. (The Jews don't believe in hell as Christians do. To them it's distance from God is the final punishment.)
[deleted]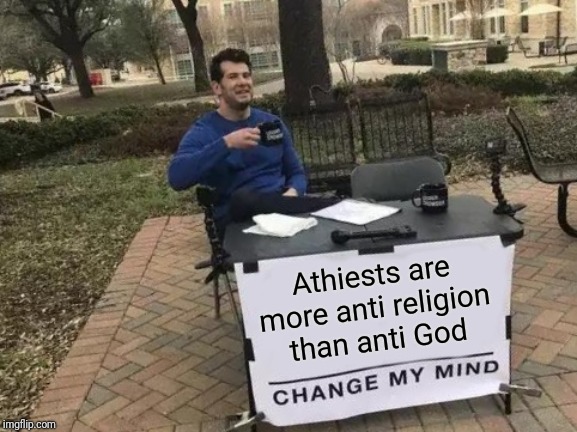 Most societies are built on some fundamental belief in a higher power(s) doesn't necessarily mean just Christian. Yes there are Christians who don't behave as such just as there are Jews who don't, muslims who don't etc. why would someone who doesn't believe any of these religions care how they behave? Besides they're human are they not? Believing in a perfect being does not make you a perfect being.
[deleted]
Because Christians, Jews, Muslims, Buddhists etc all have one common creed that guides them through life and such unites them somewhat into a community. What commonality do atheists have and what drives them to live day to day? I'm not trying to be facetious perhaps people of faith have a hard time understanding athiest because they don't answer questions ;)
[deleted]
And why do you assume I'm an atheist? Just because I want to know why it is so hard to understand that being part of a society does not necessitate a need to believe in a higher power. And plenty of atheists have answered this question. https://www.atheists.org/activism/resources/ethics-without-gods/ or https://opinionator.blogs.nytimes.com/2011/12/18/good-minus-god/ and there are plenty of others.
[deleted]
Why did you assume I'm Christian? Thanks for the links but i was hoping to hear directly from the athiests here rather than depending on an online search which anyone can do.
[deleted]
Go back to most societies and they had Gods for everything. Monotheism was unheard of. And yes I assume you are a Christian as I hear this question from Christians. I have yet to hear it from any other group. And why don't you do an online search? It's written by atheists. Want an answer on a joke website only? That's an interesting requirement.
[deleted]
I had to do a search anyway since your link didn't work but i found what you were trying to share. Correct me if I'm misunderstanding but basically he says that all living animals have a moral code that guides their actions, we don't need a religion to tell us what is right or wrong since it's inherent? And yes this is a meme website but I've seen serious discussions here too so i don't see why asking this question is entirely outlandish. At least the other athiests here have been willing to discuss.
I am atheist and my core belief is to treat every thing equal nomatter what and to never assume anything. But mostly I just try to be empathetic and not racist, sexist, xenophobic, a hater, or anything else around that type of thing.
I guess we're taught at a young age to be respectful. My dad taught me most things that I need to know
[deleted]
Thanks Octavia! I really appreciate the athiests who've given their input here. Why this is a great stream :) I tend to agree with you that religious people tend to be driven by fear or wanting to please God and can't always justify their actions outside what a book says. (Not all but many it seems) So your"why" is that people are naturally good and deserve the good? I can see how this would work for general ideas like don't kill or don't steal but how about specifics? Like euthanasia or a man stealing from a rich person to give to the poor? Is it up to each individual on a case by case to determine the morality of those decisions on their own?
As an American atheist, I base my moral standards around honesty, loyalty, liberty, and freedom. Basically I call it how I see it, if you have my back, I have yours, and if you don't infringe on me or my rights, I won't infringe on yours.
[deleted]
Probably their moral compass.
We get our diffenition for right and wrong even we learn language and understand actions in general. We make our versions of right and wrong as soon as we can think for ourselves, and that means since we are born. From a young age, we know that killing is bad, as well as violence. We dont need to be told that, you get me?
Human beings are guided by their limbic system. This is programmed from the day one is born. The limbic system is the decision making part of the brain. It does react to constructs introduced in the brain, such as Religious Dogma and National Laws, however, the limbic system would still work without these. Simply put, the limbic system wants to preserve the life of the person, and to seek that which causes certain neurotransmitters to be produced, while avoiding the production of other neurotransmitters. That which produces fear is avoided, that which produces elation is pursued. It's all in the lilmbic system. To be fair, people often do lean on this or that philosophy to try and help understand the underpinnings of society, the world, their souls, etc, but most philosophies actually directly reflect decisions the imbic system would be making anyway.
As an agnostic, I believe standards for morality are hardwired into the human brain from generations upon generations of natural selection as studies have shown primates are more "civilized" than most other animals. It is proposed that early civilization was based around helping others and expecting a reward in return or being helped and feeling the obligation to repay them. Essentially, morals are dependent on whether or not an action benefits your friends and family, your society or even humanity as a whole.
Show More Comments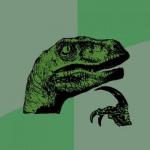 IMAGE DESCRIPTION:
ON WHAT DOES AN ATHIEST; BASE HIS OR HER STANDARD FOR RIGHT OR WRONG?
hotkeys: D = random, W = upvote, S = downvote, A = back