TREASON!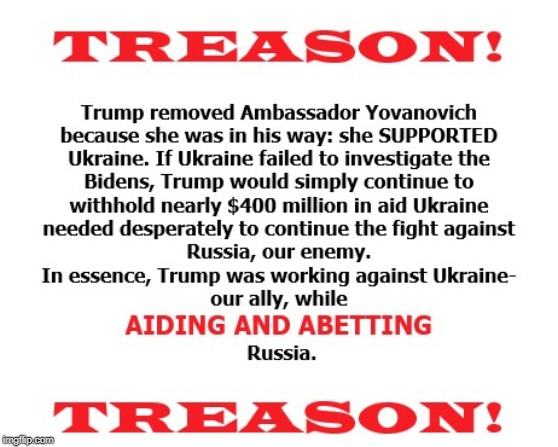 reply
Hey, OP, did you actually listen to her testimony? She clearly pointed out that the prior administration had pretty much hung the Ukraine out to dry.

She's bitter because she's a swamp rat with no way to earn money after Trump fired her for being a bad ambassador.

The Ukraine loves Trump, because he actually has taken steps to ensure its security.

Get a clue!
reply
i.imgflip.com/3gjfnk.jpg (click to show)
reply
It is painful how stupid you Leftists are. Just painful.
reply
watching a dick like you suck off Trump, sure does! f**k you dick head!
reply
No you didn't. Everyone knows you didn't. You're not only a liar, you're a shitty liar. No one believes anything you say, dummy.
reply
You are a f***ing asshole
What the hell is wrong with u even tho you are lying what kind of person says that
Show More Comments
hotkeys: D = random, W = upvote, S = downvote, A = back