Climate Change is a lie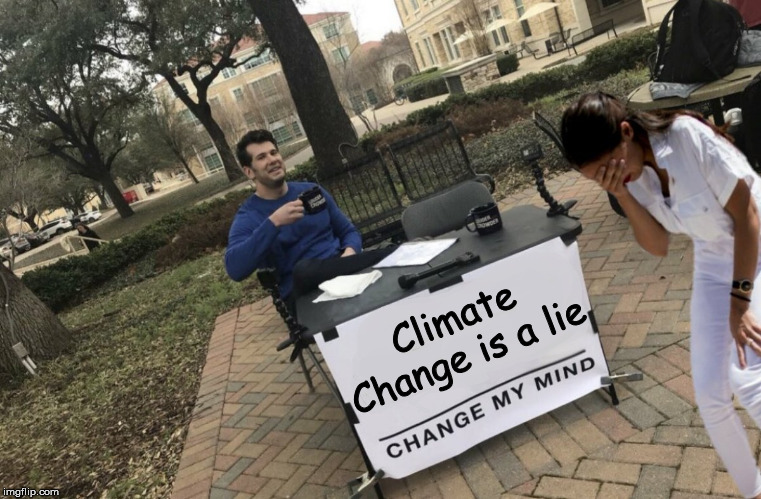 I believe in climate change. The earth is a planet, not a stagnant ball of dirt just drifting through space. As long as it revolves around the sun, has an active core and oceans it will continue to go through cyclic climate changes.
the lie is that humans are the chief driving force of climate change. climate changes, that's what it does. no one disputes that.
[deleted]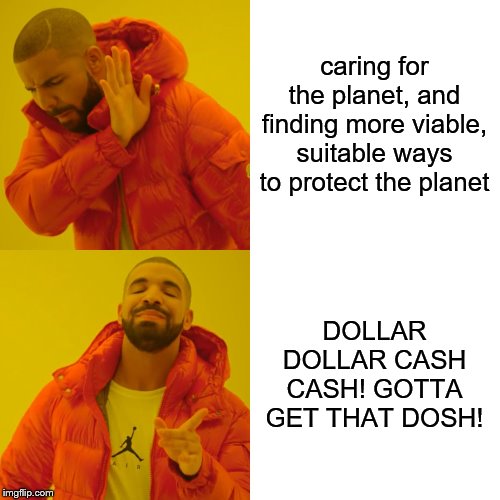 [deleted]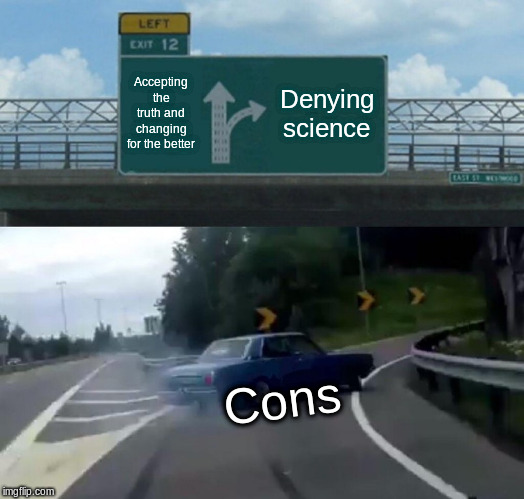 smh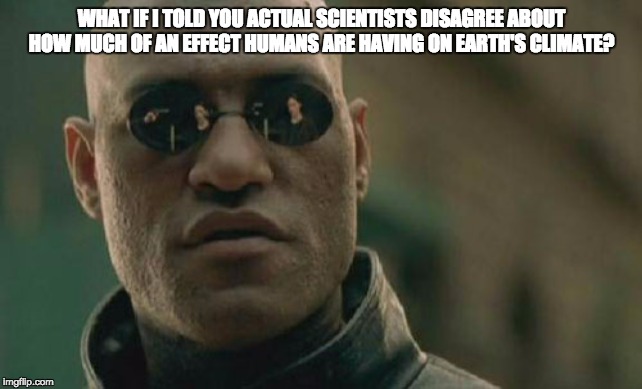 10 comments on a imgflip meme? That has never happened.
[deleted]
Dude...no. I'm a conservative and completely believe in climate change. There is no denying it.
But nooooooöooooo. We need to trust a plucky band of altruistic CEOs who know the truth instead of the evil greedy je- I meant Scientists who only care about them money and thats the real reason climate chnage isn't man made. Because Oil Companies said so
But I guess people need to be scared of imminent doom to support conservation and clean air, which is what the left should be pushing instead of their bogus notion that only Americans need to cut carbon emissions.
Why thats an appeal to nature fallacy (or whatever its called in English) if I've ever seen one. You realize why I said "Man-made" right? America is in the top five contributers, every country needs to work on itself first before moving to others, if you haven't noticed Globalist policies such as what you just proposed we cannot implement. Also what a globalist thing to say
The earth is going through climate change and all the solar panels and wind turbines aren't going to change that. It's not a fallacy, it's a fact. Earth's climate has gone through changes long before any man-made carbon emissions existed. While man-made emissions cause problems with the air we breath, it's impact on global climate change isn't going to stop the climate from changing.
"The earth is going through climate change"

That is obvious. It always had.

"and all the solar panels and wind turbines aren't going to change that"

Well we build those to become independent of Coal and oil power plants so as to minimise Co2 production

"s not a fallacy, it's a fact"

Yeah but if you say something has existed in nature therfoe its so and so, thats a fallacy

"Earth's climate has gone through changes long before any man-made carbon emissions existed."

Yes but we are pumping so much greenhouse gasses into the air that we are starting to artificially change the climate

"'its impact on global climate change isn't going to stop the climate from changing."

Yes, in fact it might be artificially accelerating natural climate change.

If you'd look at a graph with Historical Co2 amounts and Historical temperature, you'll see there is a massive a huge increase in temperature in correlation with one in Co2
Show More Comments
IMAGE DESCRIPTION:
Climate Change is a lie
hotkeys: D = random, W = upvote, S = downvote, A = back