[deleted]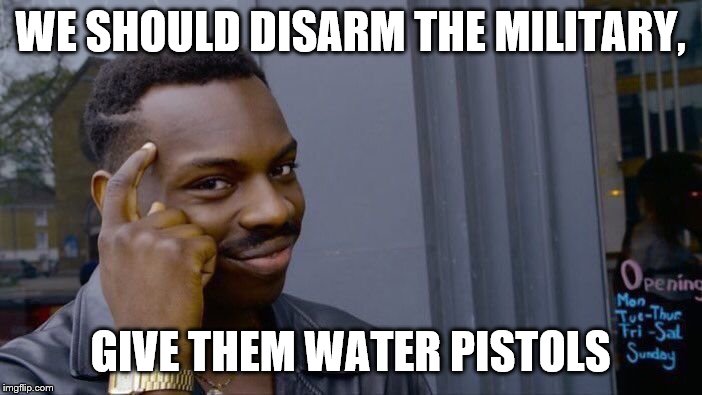 [deleted]
Good point, we should disarm them too!
If we disarm the Army, we're all dead
then maybe ... just maybe .... pretty controversial opinion but ....

we dont disarm ANYONE!!!!!!!
[deleted]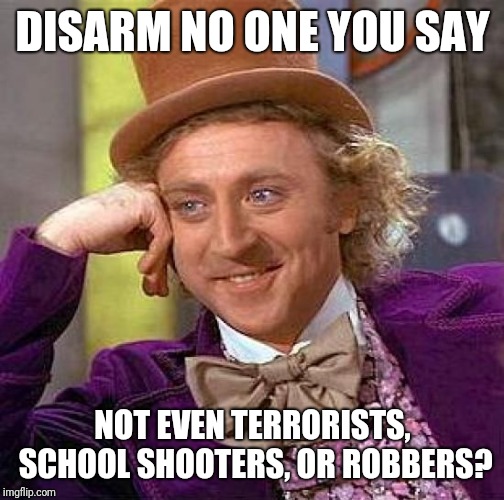 [deleted]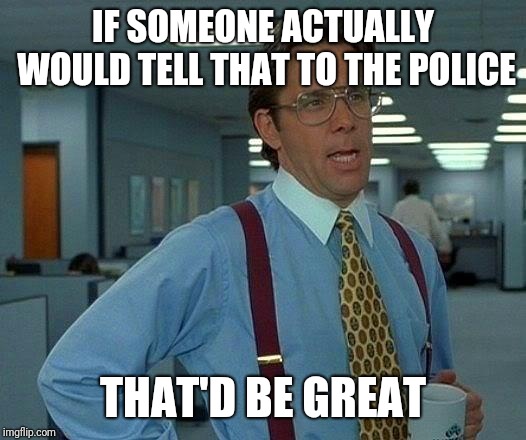 the rebels

cause the army would be fighting against guerrilla warfare, something they still suck at
Rebels? Like in the Civil War?

Those were REAL guerillas, not this beer bellied trailer trash swill that die like flies everytime there's a heat wave or half an inch of snow on the ground.
Actually the confederates very specifically did NOT fight using guerilla tactics during the civil war. During the first several years of the war they fought napoleonic style, during the end phases of the war it generally was trench warfare. At NO point in the war was guerilla warfare a major part of confederate army strategy. There were some bands of what amounted to bandits or militias on the frontier, but they were not official and generally union civilians in those areas acted the same
Nice last minute save, guy. Can't forget the 2ndA meant something back then other than a source for NRA convention rants.

And now back to our regularly scheduled programming:

Of course those backwoodsmen didn't.

But their beer bloated inbred SUV drivin' Walmart selfie takin' Facebook warrior postin' paint ball shootin' deer season Uncle Jeb huntin' descendents will outdo mountain living Afgans who live off the land for real real or the Viet Cong in their jungle lair who don't require 7-11's and airconditioning to make it past Tuesday?
[deleted]
Ohhh GAWD!! I'm going to actually agree with something Vagi posts! You are totally correct on that note about the average fat, soft, Walmart & air conditioning dependent person being ill prepared to deal with anything. The same applies to the high rise gangsta in Chicago, and the "beautiful people" in Hollywood.. as soon as any SHTF, those peeps (for the most part) would only survive as long as the canned food in the pantry held out. I'd give best odds to the hoods, 'cause they would quickly go for the holster and reduce the numbers of competitors around them and simply smash n grab.
They'll more than likely outdo us city folk sitting around debating the morality of eating meat or whether the movie awards ceremonies were good or not or hey man did you try that new strain of bud? , at the very least. Who the f**k do you think they'd be fighting? The rough and tumble civilized farmers and factory workers that formed the northern army with the balls to burn atlanta and ravage hundreds of miles of countryside a hundred a fifty years ago? Or a bunch of hipster morons who'd be too busy bemoaning the damage their artillery fire is doing to the environment and office workers who hate their job and their boss because god I can't stand to crunch another page of numbers? Acting like the US army would wholehearted slaughter their countrypeople and none would be on the other side is an absolute delusion. Any contrived stereotypes you can come up about one side would be virtually equally applicable to the other. Our whole nation is weak and spoiled, but if you actually think city people are "tougher" than farmers, you've got a whole other thing coming
Who will be fighting who for what?

Wait, you think there's going to be a civil war between trust fund hipsters from Ohio taking over Bklyn and the hillbillies from Deliverance because, um, why again?

City people, you mean the darkies in the big bad city the trailer trash quiver in fear of that commit most of the murders in the USA? Farmers? You mean the Mexicans are going to fight for their employees while Jr stays in playing Fallout4?
Learn some of our history, guy, there WAS a Civil War, and those 'militias' who were "not" used who did "not" use backwoods Guerilla tactics lost still.

And what is this "we" and "our"? You're not American, faker.
Your adorable visuals of us Yanks is right jolly, govnuh, oi!
I am starting to wonder if you are even American with how far your perception is from reality.
It's a simple question:
What is your coming fantasy war between the fearsome OG gangsta ghetto rats and the pot bellied Walmart rats going to be for? Who gets more bonus Boost Minutes?
I have no fantasy of an upcoming war, but as you decided that for some reason the only people fighting would be hillbillies, it follows that their opponents would be city folk(which btw are every color, which you'd know if you ever left your mom's apartment)
It's a simple question STILL:
What is your coming fantasy war between the fearsome OG gangsta ghetto rats & TRUST FUND GOAT CHEESE AND QUINOA MUNCHING HIPSTERS (happy?) vs the pot bellied Walmart rats going to be for? Who gets more bonus Boost Minutes?

Aww, OhWell did a variant on mommy's basement. Damn, you are a clever opponent. Thank goodness you're 4300 miles away with your fighting skillz, muh nutsack just done crawled back up muh abdominal wall with that brilliant retort.
Show More Comments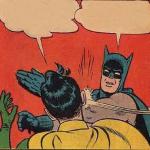 IMAGE DESCRIPTION:
GUNS ARE NOT NEEDED IN MODERN SOCIET-; TELL THAT TO THE POLICE AND ARMY
hotkeys: D = random, W = upvote, S = downvote, A = back