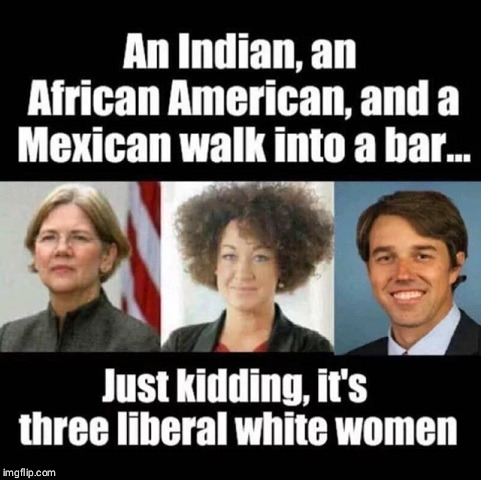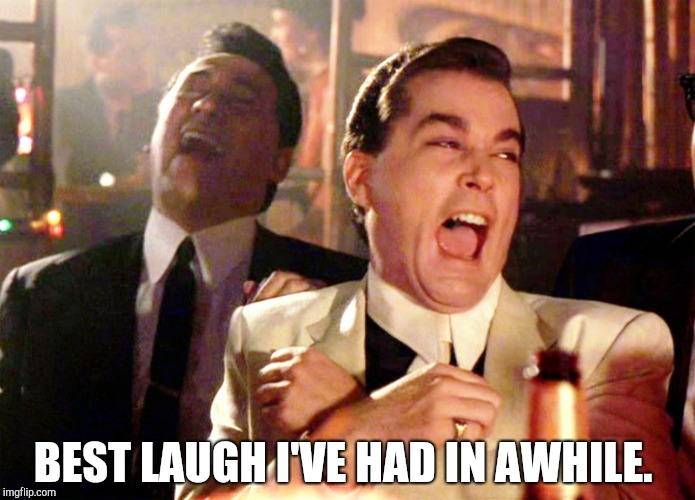 [deleted]
What about the dude? He's not a woman.
Robert O'Rourke... 4th Generation Irish...

he goes by "Beto" because it's a Latino/Mexican diminutive used for Roberto/Alberto/Gilberto/etc

Much like Rob/Bob/Robby/Bobby
The guy running against Ted Cruz. Something O'Rourke. Goes by Beto
Be to had a criminal history too. Driving while intoxicated and fled from the scene. And forced entry. At age 28. He recently called those "youthful mistakes"
what do you guys predict happened to my comment?
never mind it was in the low rated section because people hate to admit that im right????????????
If you didn't care you wouldn't be waffling about with alt accounts commenting on it. :)
dog im just saying that no one cares that that one person said they were part of native american culture because of their ancestry i only care enough about this meme to say that no one cares about its subject
[deleted]
You should care if the idiot claiming minority status is doing so to get benefits. That's wrong and should be punished.
i don't know what the people did other than claimed to be 1/1000 native american, mainly because i dont care
wait what do you mean alt accounts
Show More Comments
hotkeys: D = random, W = upvote, S = downvote, A = back