Leftist debate tactics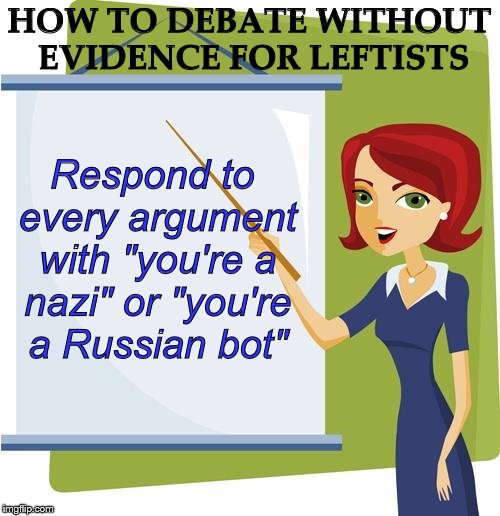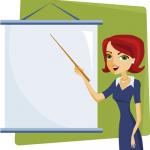 reply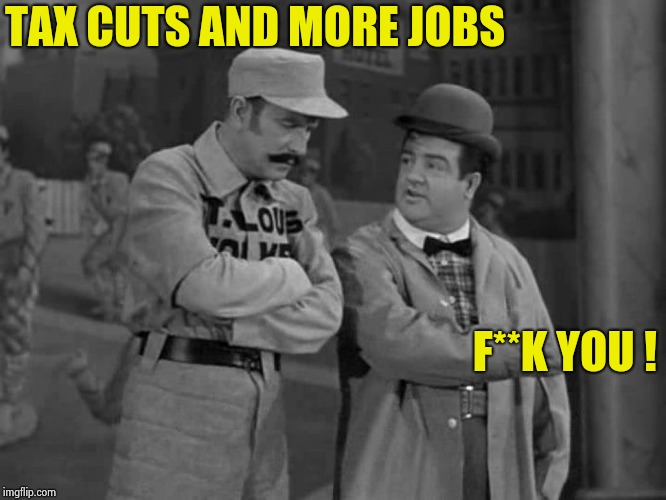 Typical Liberal retort
reply
i.imgflip.com/2evfs8.jpg (click to show)
reply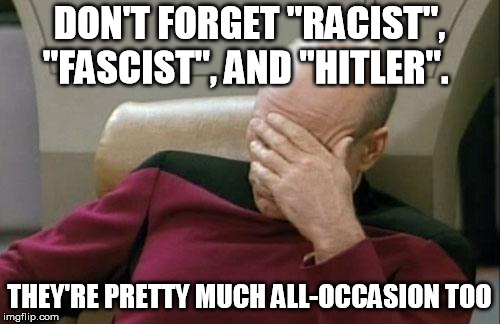 reply
i.imgflip.com/2evfs8.jpg (click to show)
reply
[deleted]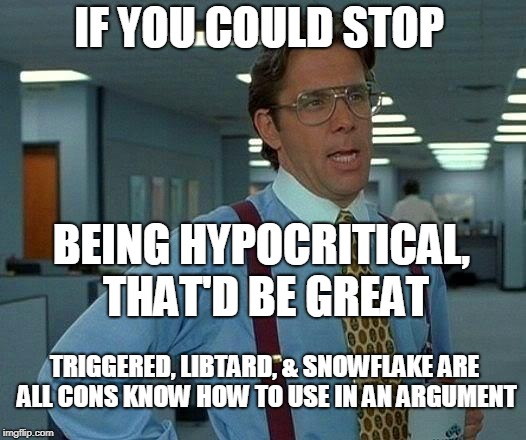 reply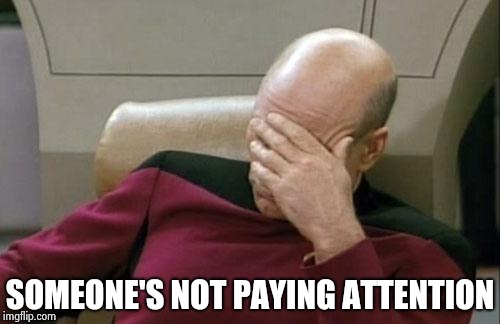 Most of the senseless violence and threats come from the "NeverTrumpers" . That's all this is about , the Football kneelers , Antifa and the suddenly radical Liberals . It's not even about Politics anymore .
reply
[deleted]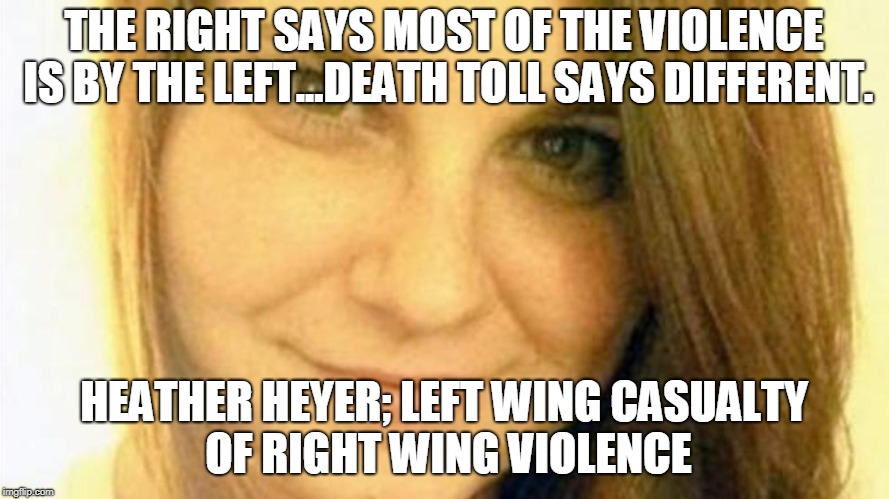 reply
You need to watch something besides CNN .
reply
[deleted]
Great reply. How many right wingers have we leftists killed in protests? None. Zero. Zilch. You need to watch something besides Alex Jones and FOX.
reply
Every single mass shooter in the last 30 years has been a leftie. Vast majority of terrorists too.
reply
[deleted]
That's a load of bullshit.
reply
Violence doesn't just mean death , one lunatic isn't every conservative .
reply
[deleted]
Okay; but you don't have ANY examples of Cons even getting hurt by these 'violent leftists'.
reply
There are many if you watch something besides CNN
reply
Berkeley (twice), Portland (multiple times), Dallas, Laguna Beach, Oakland … that's just from memory, I'm sure I can google and find multiple felonies in other places
reply
[deleted]
I see places; no real examples. And what's this bullshit about shooters being leftist; that's some propaganda right there. The Vegas shooter was a right winger; you need to do some real research. Start with Domestic Terrorism; the Oklahoma Bomber; RIGHT WING. Sheesh. https://en.wikipedia.org/wiki/Domestic_terrorism_in_the_United_States
reply
That proves my point EXACTLY! They found 150 incidents between '93 and '17. In 24 years there were 150 incidents, while left wingers have more than that in ONE single weekend. Thank you so much for PROVING how non-violent "right wing" really is.
reply
Zero evidence that Vegas shooter was a "right winger". Especially considering who he was shooting at. And OK "BOMBER" was not a SHOOTER. But it just confirms how right I was about my statement that you actually had to add a bomber to your loooong list of non-existent active shooters right of center.
[deleted]
https://nypost.com/2018/02/17/florida-gunman-cut-his-arms-praised-nazis-on-social-media/
[deleted]
https://www.rollingstone.com/politics/politics-news/the-charleston-shooter-racist-violent-and-yes-political-60417/
reply
TEA Party - 0 felonies, 0 misdemeanors, $0.00 in property damage
Occupy Wall Street - thousands of felonies, thousands of misdemeanors, tens of millions in property damage (most of it to public land), tens of millions in clean up costs, tens of millions in extra security costs.
Show More Comments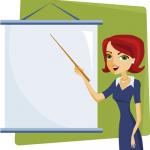 IMAGE DESCRIPTION:
HOW TO DEBATE WITHOUT EVIDENCE FOR LEFTISTS; Respond to every argument with "you're a nazi" or "you're a Russian bot"
hotkeys: D = random, W = upvote, S = downvote, A = back