Meanwhile on the Trump Rally in Florida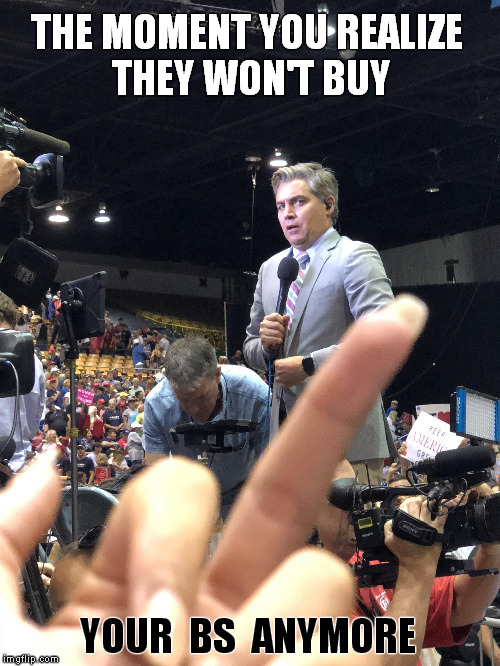 reply
And asking for ID grocery shopping isn't bullshit?
reply
Um, that was about alcohol sales...
reply
He said groceries, don't try and defend. And booze only if you look close enough to 21. This is an indefensable assanine statement he made, designed to manipulate and put fear into his base. See, he manipulated you. Just like the wall, first mexico was gonna pay, but he has soent months lying and manipulating you, painting "mexicans" as evil nepharious characters, dealers , rapists and murderes, putting fear into you, manipulating you, now you have no problem paying for this wall, so much so that you have zero empathy towards the seperated children that may never see their famalies again, another indefensable act.
reply
[deleted]
I live by the border. I've seen cartel people just hanging out in alleys with their camo pants, white t-shirts and leaning on their assault rifles when I've visited Mexico. If Mexicans want to come into our country legally all they need is to drop a few dollars at the border, get a day pass and cross. No bad history, no problem. It takes someone with something to hide to want to cross illegally.

Funny how the left says that Trump and his supporters don't care about the immigrants.

Trump signed the executive order to put families back together and ended a 20 year old policy of separation put in place by the democrats. Republicans did the kindness, not democrats.

I suppose you think Obama's catch and release was better than the zero tolerance policy of Trump. By dumping illegals into Mexico's custody they would immediately be returned to their country of origin regardless of their circumstances, or picked up by the cartel and turned into slaves. No trial, no asylum, no chance. It was only put in place so that the Dems wouldn't have to waste money caring for illegals while they were in charge of our taxes.

Trumps policy makes sure everyone caught gets food, shelter, medical attention, and a trial. It's those trials that do the most good for illegals. Most of the deserving people end up getting asylum. Obama never even gave them that chance.

Indefensible? Tell it to the DNC.
reply
So much bulkshit in all of that. The ACLU has bin called in to clean up that mess. And here you are, AOK with paying for that wall. Well done trump, trumps got you bent over taking a bunch for the team, will he atleast kiss you first and spit on his cock before he f**ks you. Are you signed up for space force academy? You know in zero gravity you wont feel your bone spurs. Deflect to Obama, allways your go to. Don't bother tryna paint trump as some sort of saint in all of this, we're kinda on to him, we know he is a POS, we've known for a while, so weak he had to attack LeBron on twitter last night, a real POS.
reply
[deleted]
Okay, ignore the facts and shout obscenities. You're so informed.
reply
[deleted]
I get it, sew my eyes shut. You're a troll. Doy, you got me.
reply
You know, if you had healthcare, you could go to the doctor and get your feelings checked for free.
reply
[deleted]
High quality material right there. Who'd you steal it from?
reply
i.imgflip.com/2fa7ic.jpg (click to show)
reply
Like this guy's not biased.
reply
Sean Hannity is a top-class journalist of high reputation. If You don't like a conservative point of view simply don't turn in.
Your comment is disgusting and a clear-cut violation of imgflip's
imgflip.com/terms.
It's been 2 days that you are trolling and spamming this comment section.
flagged&reported
reply
Tattle tale. Bwa ha ha ha ha ha!
reply
If You feel free to rant just because u have a mn points better watch out.
graded imgflippers should know better (and mod's be more stringent).
flagged.
reply
i.imgflip.com/2erf9o.jpg (click to show)
thank you !
Show More Comments
IMAGE DESCRIPTION:
THE MOMENT YOU REALIZE THEY WON'T BUY; YOUR BS ANYMORE
hotkeys: D = random, W = upvote, S = downvote, A = back