Did.....did ghostofchurch really......you know.....d-d-delete his account?*sniff* Rust in Peace,ghostofchurch.You will be missed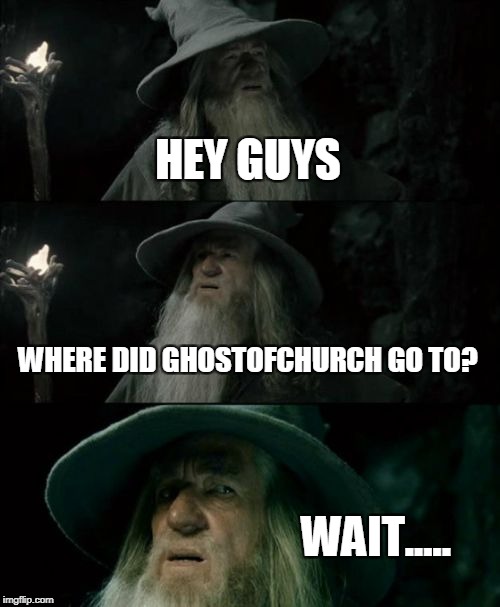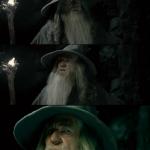 reply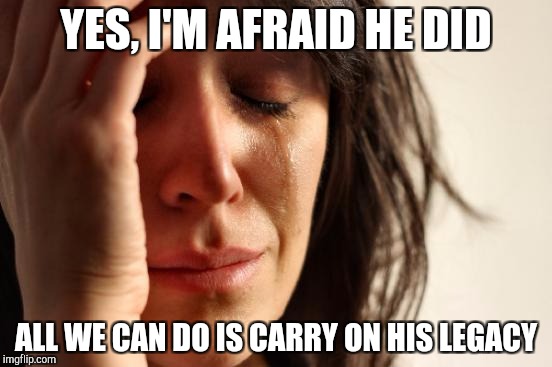 Something I will do with pride :)
reply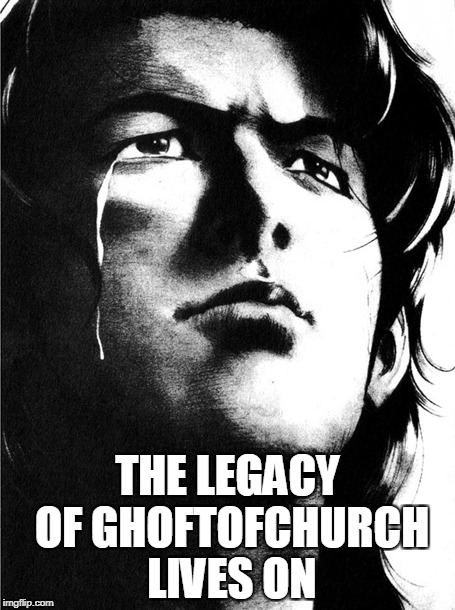 reply
[deleted]
He got a life, we should be happy for him :-)
reply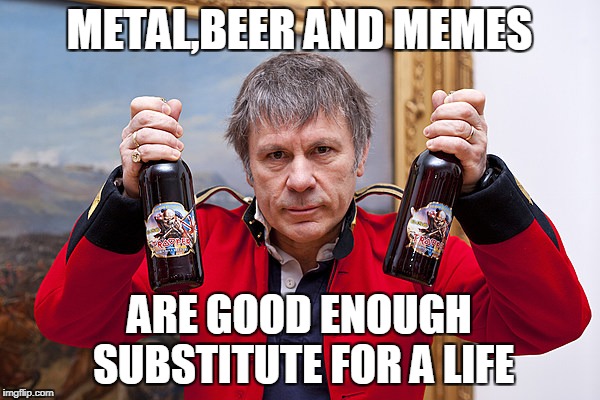 reply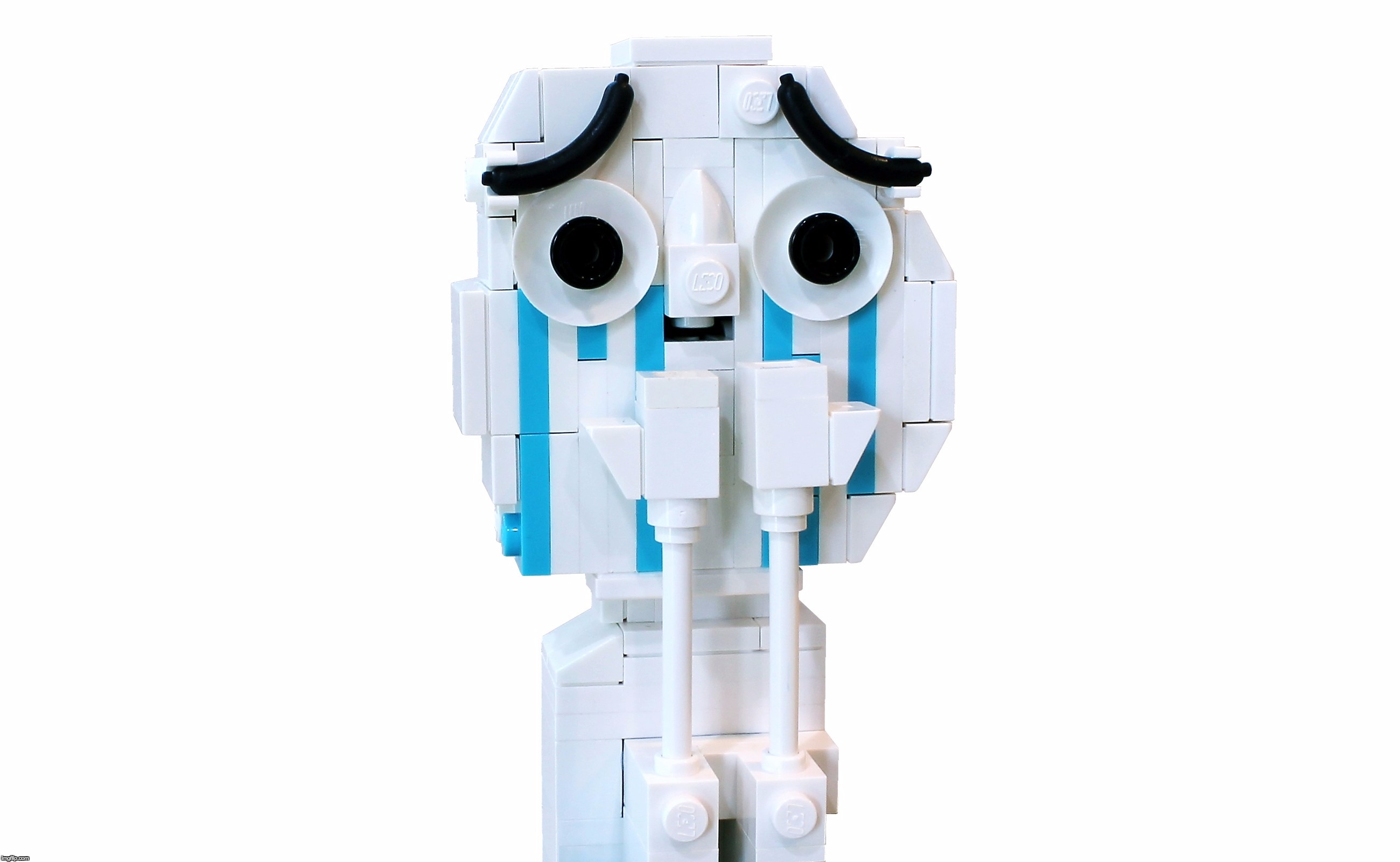 I thought I could say goodbye before he left, guess I was wrong.
reply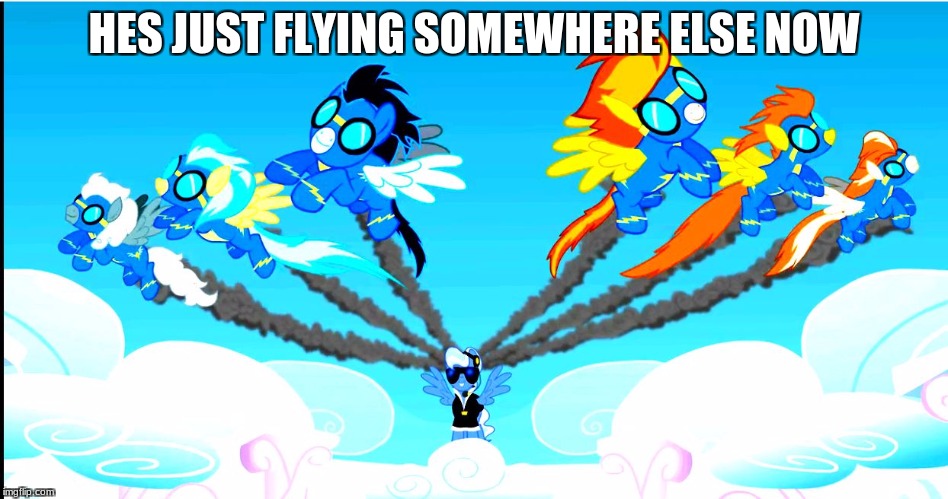 we gotta carry on for him dude i just wish he didn't delete his account so we could still look at his memes
reply
[deleted]
I liked the dude! Why'd he leave DX
reply
i.imgflip.com/1yjsuk.jpg (click to show)
Kinda like "attend your own funeral as a ghost to see how will everyone react on your funeral"
reply
Wow. that must be a doozy of a jpg. Can't get it to show and when I cut-and-paste my computer tells me it's blocked by the system as a site not acceptable. And I can access almost anything on this work computer. :0
reply
i.imgflip.com/1ykffp.jpg (click to show)
This is the picture
reply
He actually contacted me under another name - which I'll keep secret due to his perceived persecutors - and said he'd be around enough to catch last memes and comments. So maybe...
reply
He's one user I didn't expect to delete their account. I think he was here before I even created my FIRST account. And that was 2 years minus 2 months ago. I don't know for sure, but he was one of the big users when I was REALLY starting to get hooked on this site.
reply
He was here in March 2016, but didn't really start until the end of June of that year. So he hasn't been on that long.
reply
That's about when I got my first front-page meme, so yeah. Still, I didn't expect him to leave.
reply
probably (probably wrong spelling) he left for halloween afterall he is a ghost
Show More Comments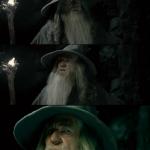 IMAGE DESCRIPTION:
HEY GUYS; WHERE DID GHOSTOFCHURCH GO TO? WAIT.....
hotkeys: D = random, W = upvote, S = downvote, A = back