Hey, Amadeus, think I know what you are talking about - never could play that one tenth run in your last sonata, it is sooo tricky!!!!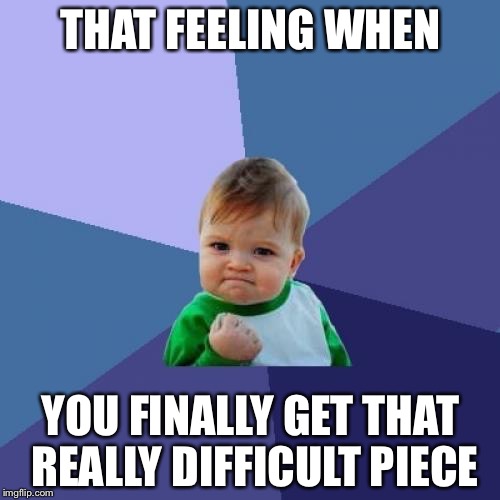 If that is your struggle, you are more musical than mist pop stars. Mozart approves!
Oh, you have contact to him? Please tell him that I still prefer Es over A (hope to hear that again next summer), but maybe there will be a time where I like both the same. This is just a little joke (KV 365, L.v.B., op 73, Rheingold, etc.).
[deleted]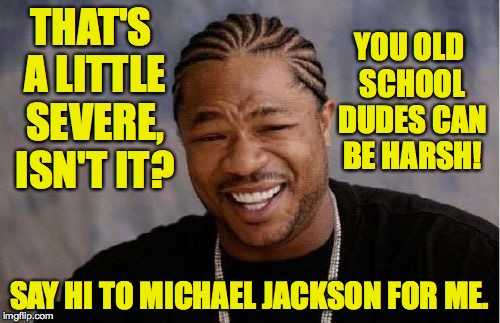 lol! love your memes, JB.
Severe? What are you talking about? John Williams surely is a popstar and would totally understand what I am talking about - it's not a question of old school, it's a question about taste in music!
[deleted]
well my 'severe' was addressed to Herr Mozart. you're all good, BlindSpot. ( :
Ooh, I overlooked that! But nevertheless, I love the old school boys, they are the real challenge! Just got one in another field ....
I really appreciate that.
Sorry, JessicaBurton, I got the Elvis reference just now - it was a little bit much today. You are so right. And now ... your name ... oh I am so bad with movies ... but is there a link to another Elizabeth ..shaking .... I am really tired now, I have to go to bed.
Well, that was the failure of many over teh last 7000 years - he just could not break out of this fatale tradtition in his life, but he did in his music, and when you have ears, you hear it. One day the whole truth of his music can and will be revealed - when people are mature enough to understand it.
[deleted]
Am I the only one here who knows of a beautiful band called Blind Guardian?Just listen to songs:"The Bard's Song","And Then There Was Silence","Nightfall" and "Time What is Time",and you will understand the beauty I'm talking about :)
I checked out the songs you recommended. I like this band-- I was not aware of them before, thank you for introducing me to them.
[deleted]
No problem.Every memeber of the band is a genius,especially Hansi Kursch(lead vocalist,ex-basist and lyricist) and Andre Olbrich(Lead guitarist and composer).Albums I recommend are "Nightfall In MIddle-Earth" which is in my opinion the best album I ever listened to,"Somewhere Far Beyond","A Night At The Opera"(this album is awesome,but it might be tiring if you listen to itfully as an album.I recommend to listen to the songs individually),and if you are already a metalhead,I recommend the first three albums.And as for the songs,other than mentioned above,I recommend "Lord of the Rings","Somewhere Far Beyond","When Sorrow Sang","Noldor" and "Wheel of Time".If you like Blind Guaridan,be sure to check Gamma Ray,which is almost as good as Blind Guardian :).Songs I recommend:"Rebellion in Dreamland"(their most popular song and best by many),"Land of the Free","Send Me A Sign"(my personal favourite),"Armageddon" and 'Man On A Mission".If you like them,reply anytime,and I'll be sure to give you some more reccommendations :)
Show More Comments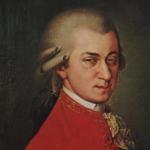 IMAGE DESCRIPTION:
I HAVE HEARD WHAT YOU CALL MUSIC. I'M NOT SURE YOU UNDERSTAND.
hotkeys: D = random, W = upvote, S = downvote, A = back