"he turned as white as a klansman's sheet, but the crap in his pants was still brown"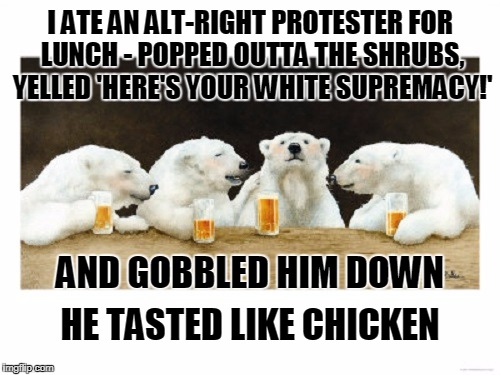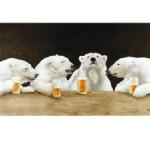 reply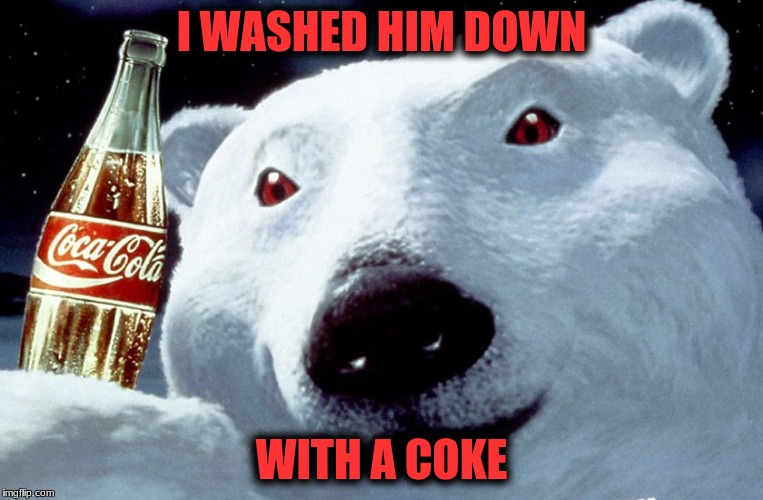 :)
reply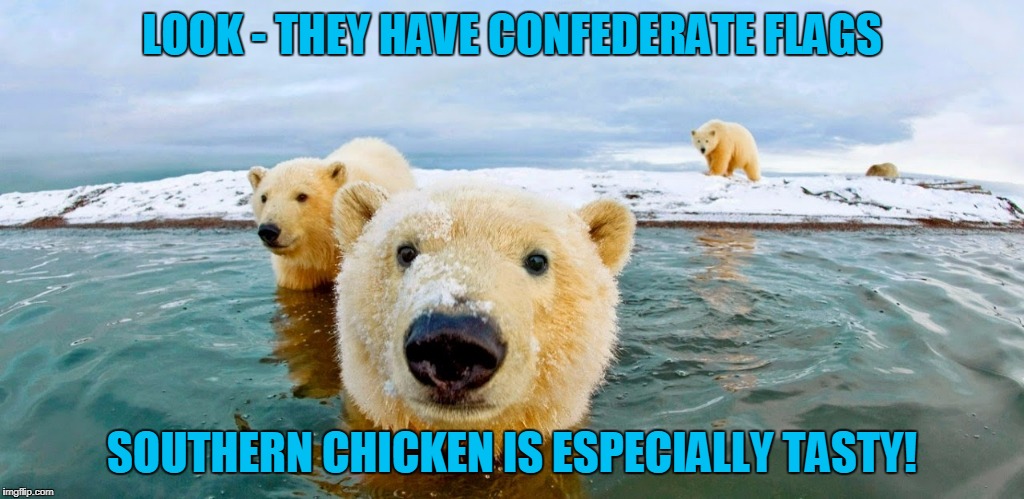 ;)
reply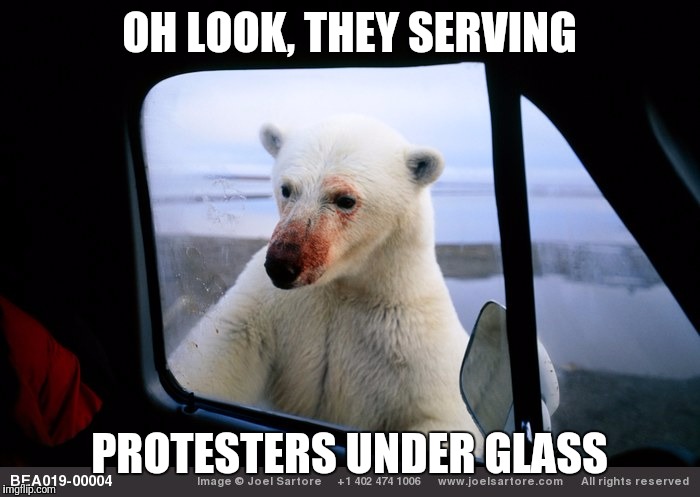 I live south of the Mason-Dixon line, I heard my city removed all the Confederate statues in one swoop last night.
reply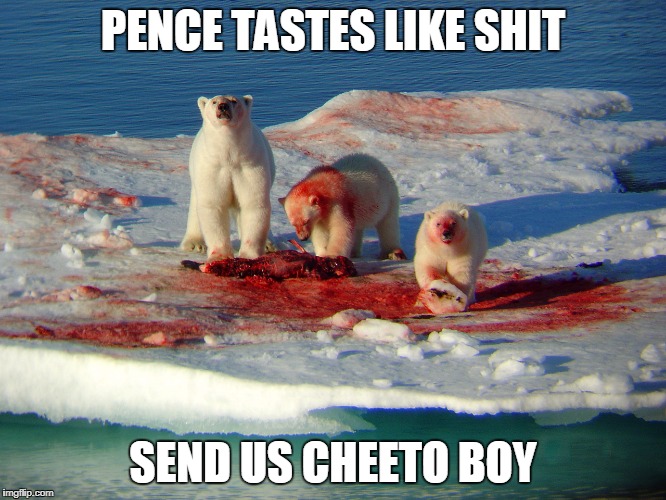 I understand the argument about erasing history, but considering many of these monuments, and all of the stars and bars in state flags came about AFTER the civil rights movement came to the fore, that argument is a bit disingenuous.
reply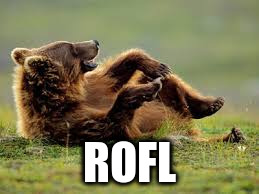 reply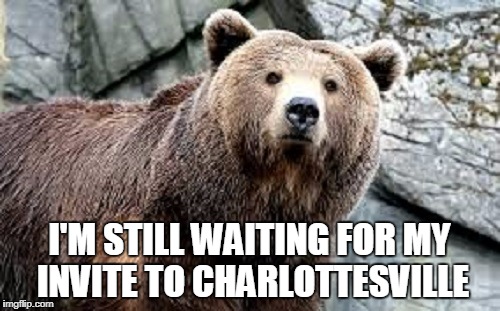 :)
reply
When I run low on funny ideas I tend to go political. ;)
reply
It says something about politics when it's easier to meme in that direction when you're NOT feeling creative. :P
reply
And now I'm paying the price for dipping my toe in political waters again. I got a troll all huffy and sent her minions to encapsulate me in a downvote swarm. I'm in comment probation - the usual no pictures and comment timer - so if you see fit to throw a few upvotes my way it would be appreciated, and I will return the favor in the future if needed. :)
reply
[deleted]
Sorry for that, KenJ. A smooth sea never made a skillful sailor. :) If it is worth playing, it is worth paying the price to win. And, when I give, it's from my heart, I don't expect others to return the favor. If I would then it's not giving, it's investing. You can't be loyal only when it serves you. :)
reply
You were too poetic for me to get he gist. :) Anyway,as you can see, I got it fully back, pictures and all. Thanks.
reply
I just upvoted you like 30 times.

A little help please? Still in imgflip hell right now. These people are pathetic assholes. Talk about BUTTHURT.
reply
I upvoted you a sh!t-ton. Thanks for your support, and I will make sure I visit your memes for upvoting on a regular basis. :)
reply
THANK YOU. Yeah, I got out of probation last Friday but came back today to be back in it. I'm going to upvote you right now...
Show More Comments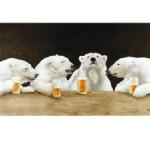 IMAGE DESCRIPTION:
I ATE AN ALT-RIGHT PROTESTER FOR LUNCH - POPPED OUTTA THE SHRUBS, YELLED 'HERE'S YOUR WHITE SUPREMACY!'; AND GOBBLED HIM DOWN; HE TASTED LIKE CHICKEN
hotkeys: D = random, W = upvote, S = downvote, A = back