They did have 8 years to come up with something better than Obamacare. But that would have benefitted the American public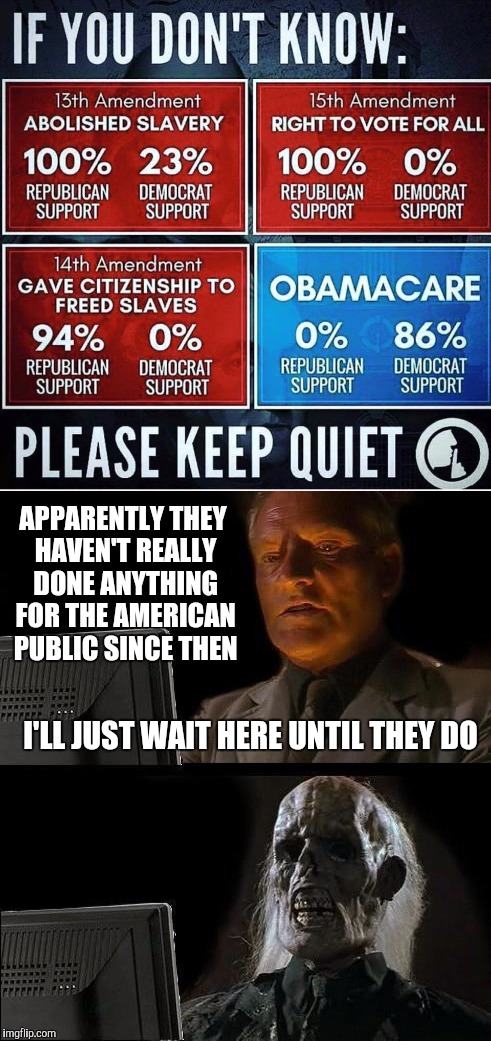 reply
[deleted]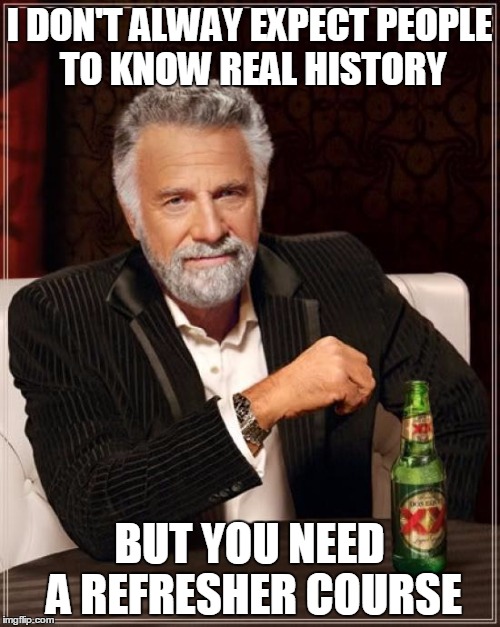 For the poor kids that aren't taught history anymore, there was a time when the Democratic party was mostly in the south. When LBJ brought about civil rights, they flocked to become Republicans. So when you see this rather retarded statement again, know that it is either purposely trying to lie to you or the person that posted it is brainwashed. Pity them either way.
reply
The former Confederate States have always been conservative. But thanks for pointing out that the GOP is now represented by a group of scum that the Democrats didn't want.
reply
[deleted]
Careful with the name calling. I grew up in the south and while there are some that are a waste of space, many are fine people that grew being told everyone not like them is the enemy. Kinda like most of the world.

Learn to talk to people you disagree with and you may actually find you have more in common than you thought.

Now I will continue to call out blatant falsehoods I see here or worse to my senses, hypocrisy.
reply
You're right. I apologize for painting with a broad brush.

I had done my homework, though. What did it show? Among other things, the conservative southern Democrats started moving away from the progressive Democrats after the passing of the civil rights act of 1964. If you look at the mix of Democrats and Republicans that supported that act, you'll see a large number of them in both parties supported if, while a minority of both parties voted against it. Good bi-partisan leadership. Right? Separate the elected officials by their geographical districts, and you'll discover that every one that voted against the bill was from a former Confederate state. In the Senate, the results were similar. Only Barry Goldwater was not from a former Confederate state because Arizona was still a territory at the time.

Right now, what I'm showing is the only time the GOP had gotten together to get something done was 150+ years ago. To stop progress, however, they have spent much of the last decade doing it. In particular, they have cost the American taxpayer $65 million in trying to repeal the ACA. How much would it have cost to come up with a better, alternative program? There are two types of politicians: problem solvers and problems. The GOP has not shown themselves to be problem solvers.
Show More Comments
EXTRA IMAGES ADDED: 1
Ill Just Wait Here
IMAGE DESCRIPTION:
APPARENTLY THEY HAVEN'T REALLY DONE ANYTHING FOR THE AMERICAN PUBLIC SINCE THEN; I'LL JUST WAIT HERE UNTIL THEY DO
hotkeys: D = random, W = upvote, S = downvote, A = back